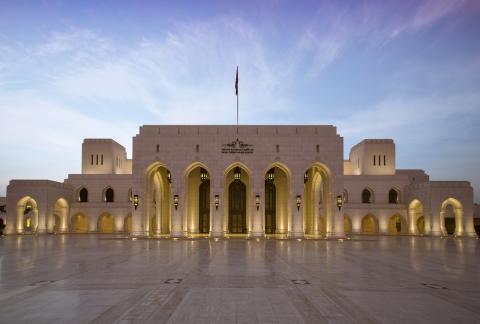 Oman's leading arts and culture organization looks towards positioning itself as a centre of excellence in cultural engagement
UAE, May 03, 2014– The Royal Opera House of Muscat (ROHM), the leading arts and culture organization of the Sultanate of Oman, has revealed that it will be participating for the first time in this year's edition of the Arabian Travel Market (ATM), the leading international travel and tourism event in the Middle East for inbound and outbound tourism professionals from across the globe, which will be held from May 5 to May 8, 2014 at the Dubai International Convention and Exhibition Centre (DICEC). The event, which is being held under the theme, 'One event, unlimited destinations,' is expected to serve as a strategic platform for ROHM in its goals of positioning itself as a centre of excellence for global cultural engagement. The ROHM will be sharing its booth with the Oman Ministry of Tourism and will be located at Stand ME2210.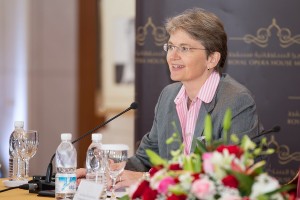 Christina Scheppelman, Director General, ROHM, said, "We are looking forward to our initial participation at the Arabian Travel Market, which has become one of the most awaited events in the region's tourism industry. Our presence at the dynamic four-day conference will allow us to present ourselves as a premier venue for culture and the arts—showcasing the rich and diverse artistic creations of Omani artists and featured world class performances of opera, ballet, symphonic music, arabesque, family-friendly performances, jazz, flamenco and much more. We hope to develop new partnerships during ATM."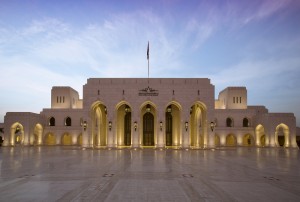 ROHM is Oman's premier venue for musical arts and culture. The opera house is located in Shati Al-Qurm district of Muscat, Oman. Built on the royal orders of Sultan Qaboos of Oman, the Royal Opera House reflects contemporary Omani architecture, and has a capacity to accommodate a maximum of 1,100 people. The opera house complex consists of a concert theatre, auditorium, formal landscaped gardens, cultural market with retail, luxury restaurants and an art centre for musical, theatrical and operatic productions. World renowned artists who have performed at the ROHM include famous tenors Placido Domingo and Andrea Bocelli; soprano Renee Fleming and cellist Yo Yo Ma along with the London Philharmonic Orchestra.
Categories