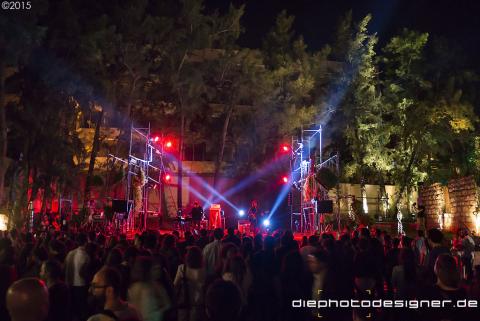 Matisse Events, in partnership with Bank Med, introduced Common Fest, an arts and culture event that took place at La Magnanerie on May 7, 8, 9, and 10, 2015.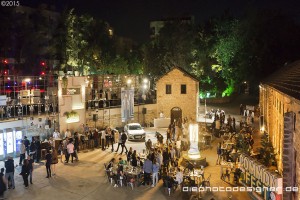 Common Fest offered a rich blend of arts and culture bridging the cities of Beirut and Berlin, with artists originating from Lebanon, Germany, Denmark, France, Spain and the U.S.A who creatively showcased their work across La Magnanerie. The artists are part of Das Scharf, a creative Beirut-Berlin collective of visual and creative communicators regrouping emerging talents in the fields of design, arts and music. Beirut's Tanit Gallery also showcased artists from Beirut and beyond, adding to the spirit of collaboration and cultural exchange of Common Fest.
Common Fest introduced a unique culinary edge, whereby Berlin based Sage Restaurant created a pop-up replica of its high end venue in Berlin at La Magnanerie, serving some of its best dishes and signature cocktails, alongside Lebanese specialties especially created by owner of Tawlet and Souk el Tayyeb, Mr. Kamal Mouzawak.
A Spring Garten included refreshments and creative cocktails served by Beirut's legendary bar Pacifico. Colonel Beer also took part of the Fest as well as Juice Up who served fresh fruit and vegetables juices.
The opening night on the 7th of May saw a comeback by LUMI, the Lebanese electro-pop and glam punk band. At Common Fest, LUMI revealed new tracks and a revamped image and artistic direction.
During the weekend, in addition to a number of activities, entertainment and cultural demonstrations, a brunch menu was served at the restaurant, combining German and Lebanese specialties, and l'Atelier as well as MACAM (Modern & Contemporary Art Museum) offered kids workshops and art related activities for Children aged 1 to 10 years old.
Common Fest was granted the official support of the Ministry of Tourism and Ministry of Culture, the European Union, as well as the Danish Embassy, the Norwegian Embassy, Instituto Cervantes and the French Cultural Institute.
Common Fest will grow every year, taking place in Beirut on an annual basis as well as in other cities across the region and beyond, promoting the East-West cultural exchange that it aims to achieve, and generating exposure for Lebanon at a global level.
Categories