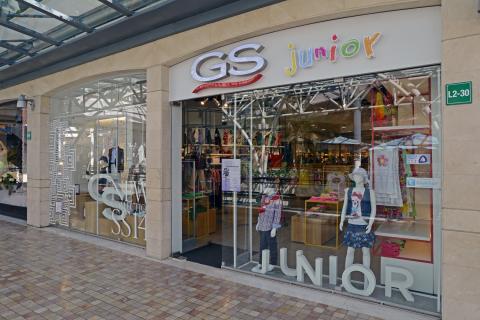 Beirut, May 2014 – To further optimize the retail company's commitment to better serving shoppers, HST Co. has decided to revamp its GS Junior store in ABC Ashrafieh, inviting customers to celebrate this milestone and join in on all the fun and activities on Saturday the 3rd of May 2014.
Commenting on the occasion, Mr. Jamil Rayess, General Manager of HST Co. said: "Renovating GS Junior is a further demonstration of our continuous efforts to enrich our customer's overall shopping experience and improve the ambience of the much loved children's shopping destination." "In celebration of our 40 years, we are planning a number of expansions and enhancements, which only goes to show HST Co.'s constant evolvement in the past four decades," he concluded.
The GS Junior store got a complete makeover, adopting a modern concept and feel, and housing an array of international quality brands which include Timberland, Noah Junior, Crocodile Creek, Geox, Creative Recreation, emoi, E-BOUND,  TrickyTracks, Wes and Wily, Losan Junior, Teidem, Boboli, Noah Teens, Elegant Baby, Girandola, Josmo, and Cartoons Club.
All customers, both parents and children, enjoyed their time in a new and improved atmosphere, discovering the different collections which give them endless shopping possibilities. Children were given balloons, sweets, as well as goody bags, all branded GS Junior in celebration of this pleasant day.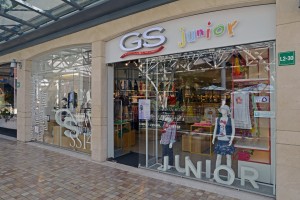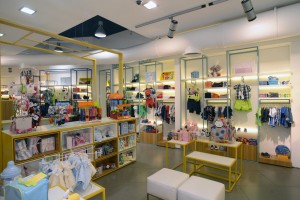 More about the company:
GS Stores is a destination for fashion brands, wrapping under its umbrella a wide array of continuously evolving brands that reflect the needs and tastes of the local market. Through its long line of clothing, accessories and shoe brands, GS caters to all ages and genders in a welcoming and friendly atmosphere making the shopping experience at its outlets a distinguished one. Some of the main brands available are: Timberland, Geox, Springfield, Rockport, Noah, McNeal, Bugatti, Silver Jeans Co, Morgan, Best Mountain, Bardot, Boboli, Losan, Elegant Baby, Girandola and many others all under one roof.