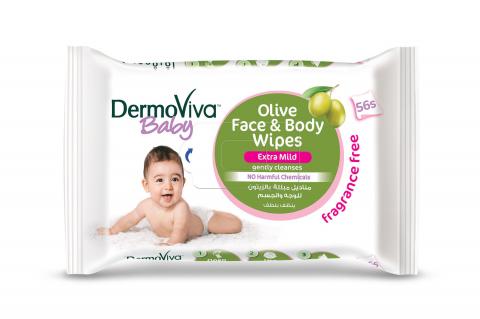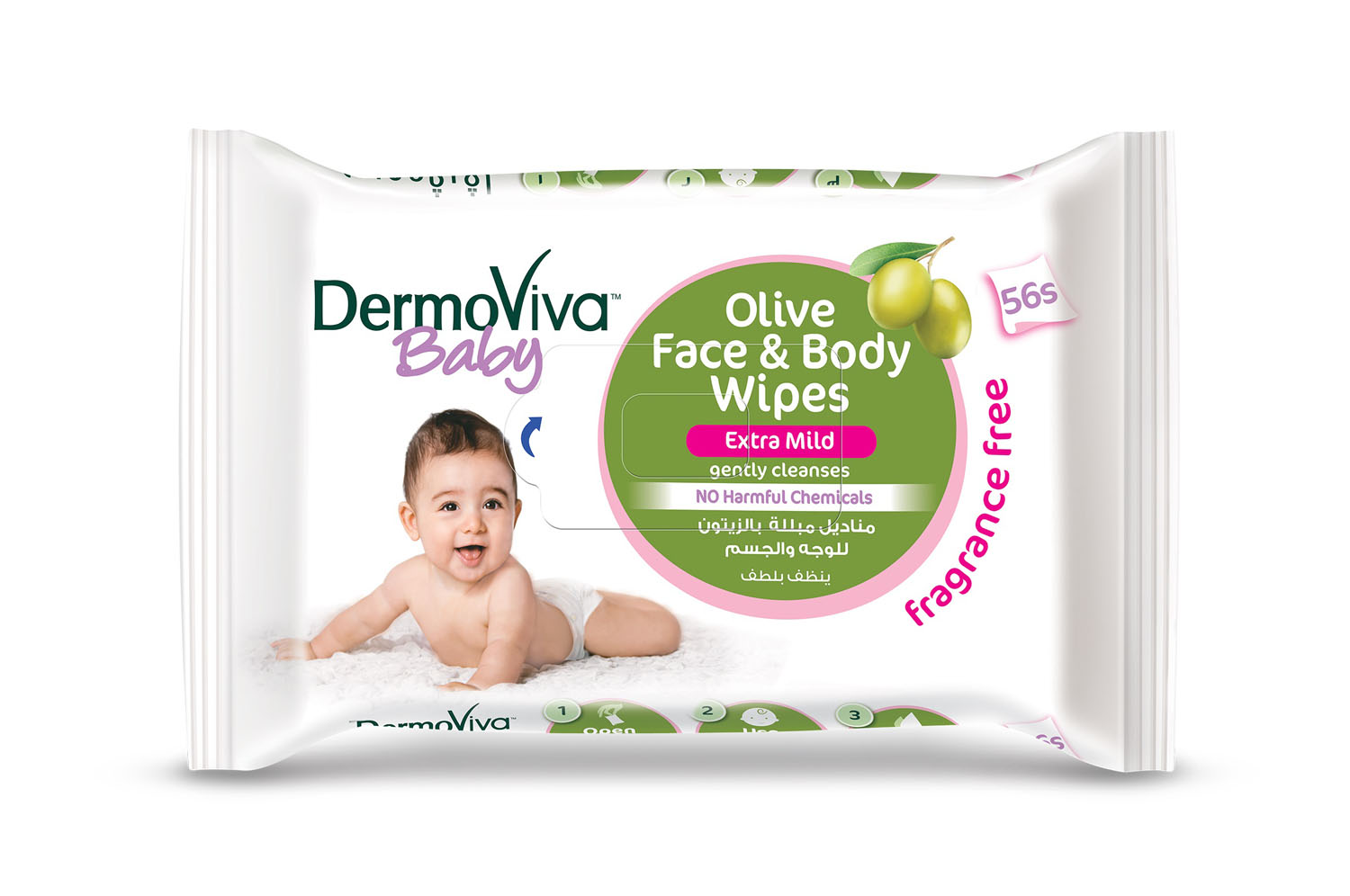 With the wide variety of options available in the market, it is difficult for people to choose the best option according to their needs. This is especially true for mothers who are looking for natural means to ensure the safety and protection of their babies who have sensitive skin. Many wipes available for purchase are made of harsh ingredients that are not suitable for babies' delicate exterior. If not chosen wisely, these wipes can have harmful effects.
It is for this reason that Dermoviva, has introduced DermoViva Olive-enriched baby wipes as part of its Dermoviva baby range. The new range of baby products from Dermoviva, showcases the natural benefits of Virgin Olive oil and has a pH level that is ideal for baby skin. The DermoViva Olive-enriched Baby Wipes are made of ultra-soft fabric that gently cleanses, almost like washing with water, while forming a rich protective barrier to lock out wetness. This ingredient will help keep skin smooth and moisturized. DermoViva Olive- enriched Baby Wipes are available in two varieties: moisturizing wipes and fragrance-free wipes, both of which are ideal for the face and body.
DermoViva Olive Baby Wipes come in a pack of 56 wipes and is available across most supermarkets, retail stores and pharmacies.
Categories