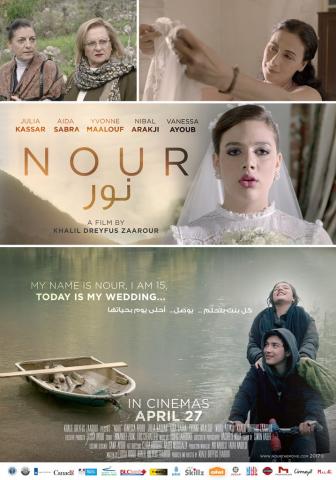 Released in cinemas across Lebanon on April 27, Nour discusses the marriage of underage girls in the Lebanese society. Produced and directed by Khalil Dreyfus Zaarour, Nour features Julia Kassar, Aida Sabra, Yvonne Maalouf, and Vanessa Ayoub in her first appearance.  The movie premiered on Tuesday 25 April at ABC Grand Cinemas Ashrafieh in the presence of the minister of social affairs Pierre Bou Assi, the former minister Maurice Sehnaoui, the cast, crew and many filmmakers and cinema lovers, in addition to embassies and organizations that supported the film.
Jointly written by Khalil Zaarour and Alissa Ayoub, the movie discusses the story of a girl named Nour. Forced to marry at 15 a much older man, Nour sees her joyful summer days, love dreams, and happiness turn into an unbearable prison and household chores washing away her childhood and dreams.
Zaarour
Zaarour affirms his movies tend to focus on social and humanitarian issues especially those relating to women's rights, more particularly the marriage of underage girls.
He explained, "The movie is based on a number of true stories, not one in particular. We adapted the facts that came to our knowledge to cinematographic requirements and to audience expectations".
He pointed out that together with the movie co-writer, Alissa Ayoub, he carried out extensive research into underage girls' marriage in order to produce a strong scenario and a realistic movie. "We met several girls who have gone through the ordeal and held most of our meetings with them at AFEL Children Association which was very cooperative".
With a successful experience in documentaries, Zaarour considers that "a feature movie is more efficient in conveying a message than a documentary, as it is widely shown in movie theaters, unlike a documentary that only takes part in festivals. Besides, people would rather watch a feature movie as documentaries are unpopular in Lebanon." He stresses, "Despite the nature of its topic, Nour is not a gloomy or melodramatic movie but a love story where innocence and laughter combine." He adds, "The audience should be drawn to the movie to be responsive to its message, and sadness usually fails to communicate a message."
Zaarour also points out to the dramatic music that characterizes the movie and that was composed by Toufic Faroukh for every scene as the events progress." As for the cast, he explains, "At the outset, as I was writing the script, I had in mind Julia as Nour's mother. As for the groom's mother, our choice was for Yvonne Maalouf whose personality was suited for incarnating the matriarch and the honored lady of the village". Zaarour also affirms that Aida Sabra performed her role as a housekeeper in a remarkable manner. As for selecting Vanessa Ayoub, he says, "Alissa Ayoub, the co-writer, spotted Vanessa, a girl in her hometown. Following several auditions, Vanessa stood out as the perfect girl for the role and was trained to incarnate Nour's character. 
Julia Kassar
Julia Kassar was cast in the role of Nour's mother who was pleased to find a wealthy husband for her daughter, even though Nour was too young to marry and her groom much older than she was. Kassar explains, "The mother is so limited and the only thing that matters to her is to find the best match for her daughter, one with a fortune. Yet she was not aware that this marriage that was supposed to make her daughter happy was about to cause her so much misery, depriving her of carefree youth and the chance to pursue her school and college education." She adds, "Everyone who identifies himself with any of the characters in the movie would feel concerned… The movie itself raises awareness among parents who usually believe they are acting in their children's best interest, while the consequences prove their decision was mistaken." She also points out that "underage marriage is harmful not only to the girl herself but to society as a whole." Kassar also sees the movie as a social one involving a love story between two teenagers whose only wish is to enjoy their adolescence.
Aida Sabra
In the role of the groom's housekeeper, Sabra stresses the importance of the movie as its subject is widely discussed in the media that have recently been exposing the forcible marriage of underage girls and the problems that ensue. She says, "It is vital to call attention to such an important matter in order to protect girls with specific laws." She also notes that the movie is coming out at a perfect timing to raise awareness of this social issue and urge religious authorities and parents to reconsider their acceptance of underage marriage. As for her role in the movie, she says it is that "of the evil woman especially to Nour, so if the audience hate my character, this is proof enough that I've been successful in performing my role."
Yvonne Maalouf
In her second movie, Maalouf is cast in the role of the Beik's wife and the mother of the groom who has just come home from abroad. She says, "It is true that the movie is about underage marriage. Yet it also discusses social stratification, for the Beik's household do not marry commoners. Still the Beik's son is back from abroad with a culture that does not heed social conventions." She expects the movie to make a hit as it discusses a current issue.
Vanesa Ayoub
Fifteen-year-old Vanessa says the experience was "very beautiful". "I feel I have a lot in common with Nour's character. She's just like me, someone who loves life and never gives up… I've always been shocked by underage girls getting married and my role in the movie has helped deal with this issue… I live in a country where such things happen especially among refugees where such marriages are so common." As to how she prepared for the role, Vanessa explains, "The director, Khalil Zaarour, and the executive producer, Alissa Ayoub, were helping me with every scene I played. I also read a few books about the topic."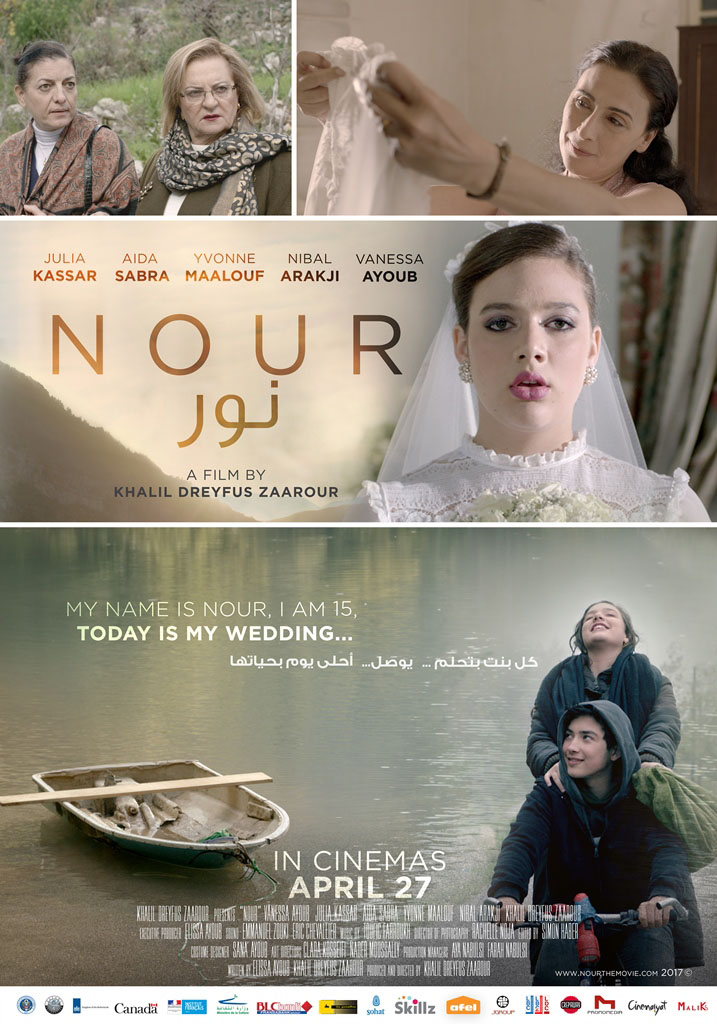 Vanessa Ayoub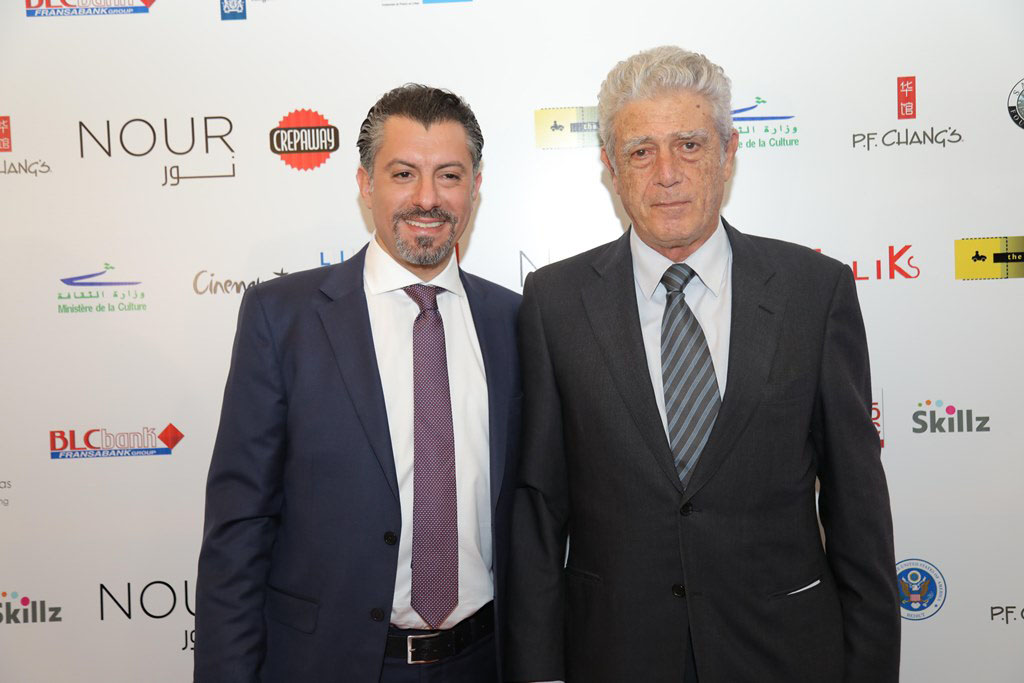 Zaarour and former minister Maurice Sehnaoui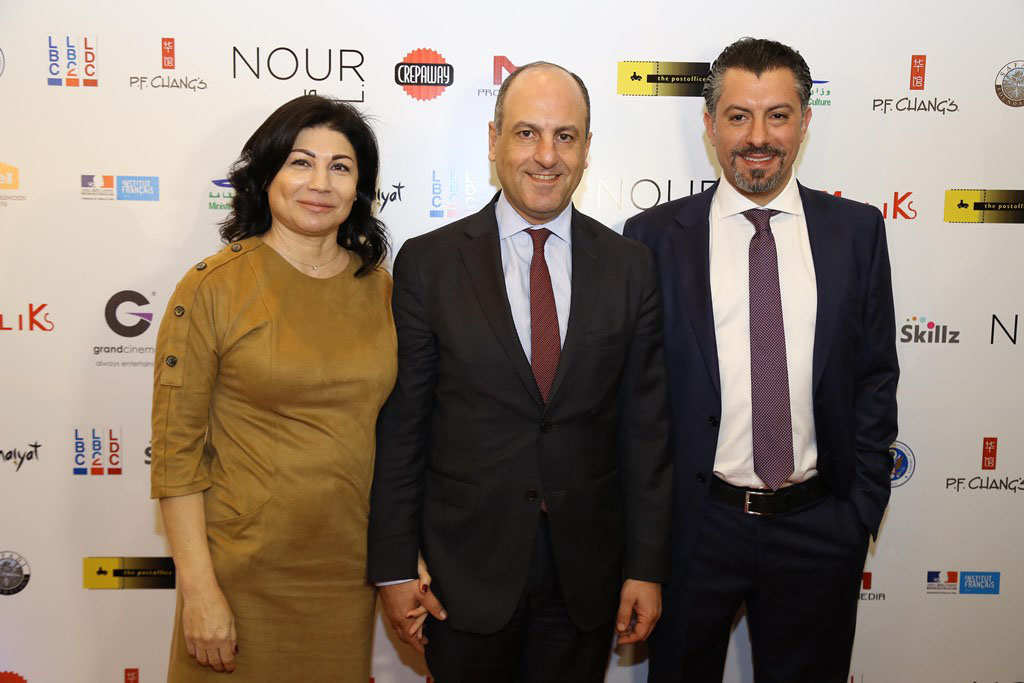 Zaarour with minister Bou Assi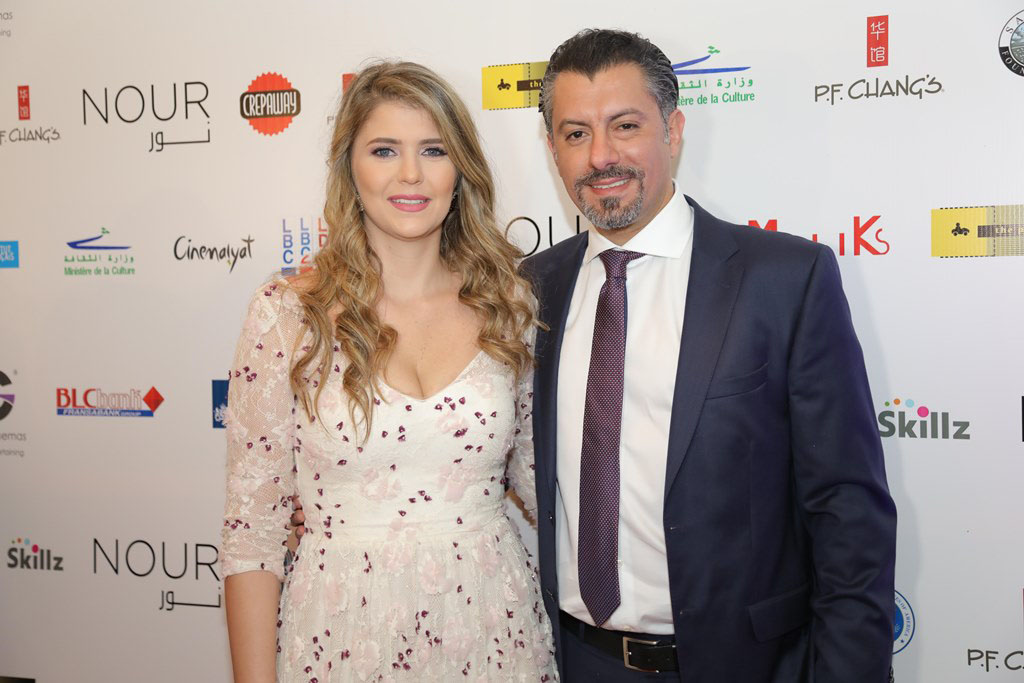 Khalil Zaarour and Elissa Ayoub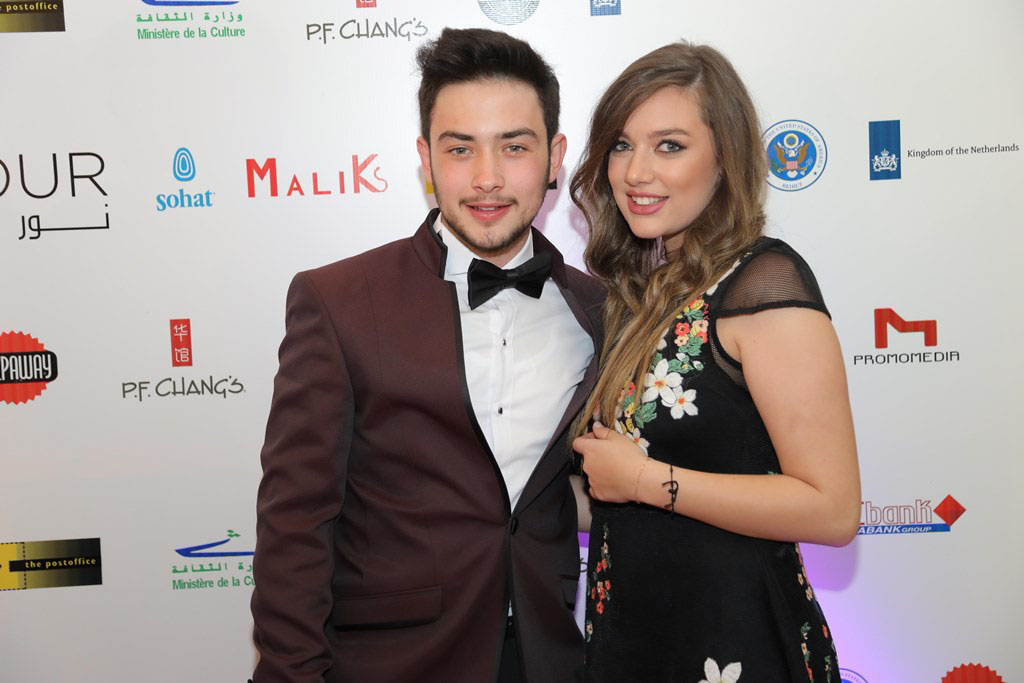 Vanessa Ayoub and Charbel Bitar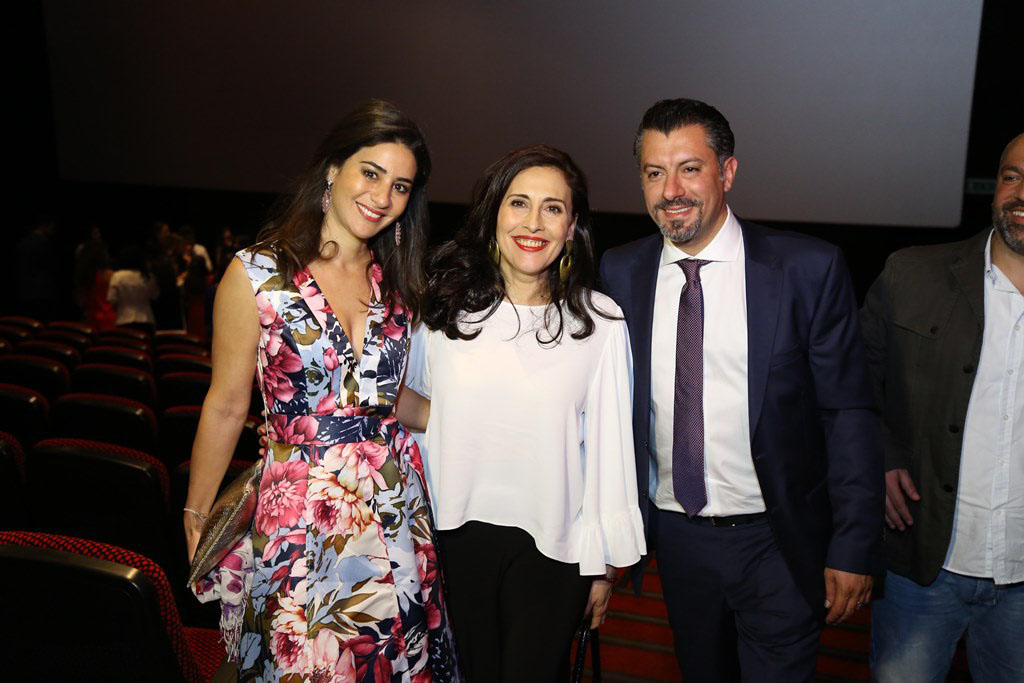 Khalil Zaarour with Julia Kassar and Nibal Arakji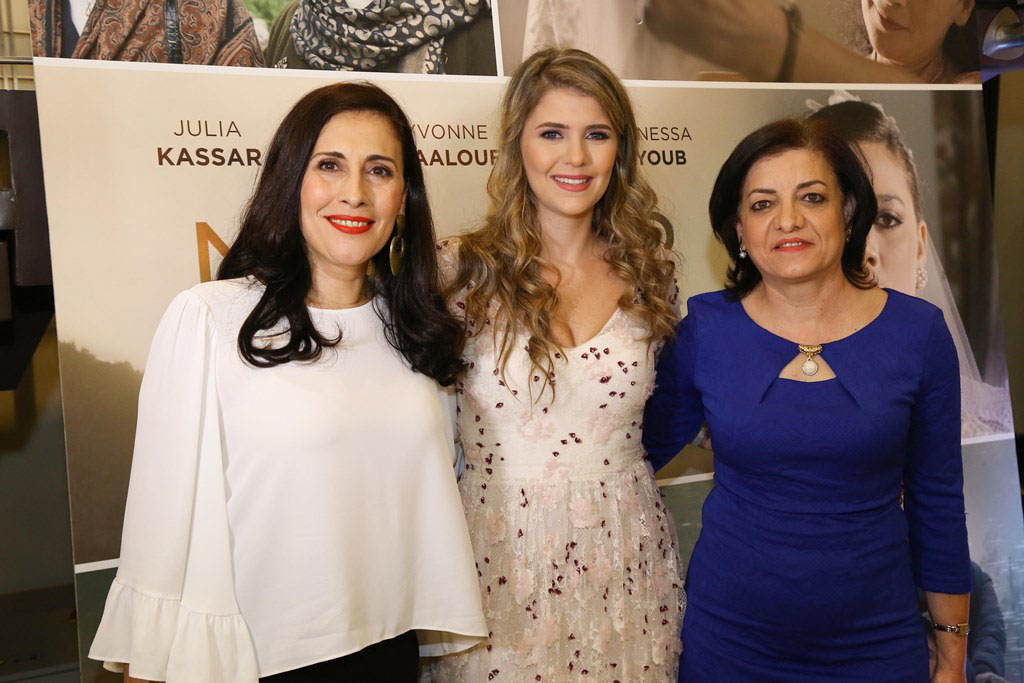 Julia Kassar-Elissa Ayoub and Aida Sabra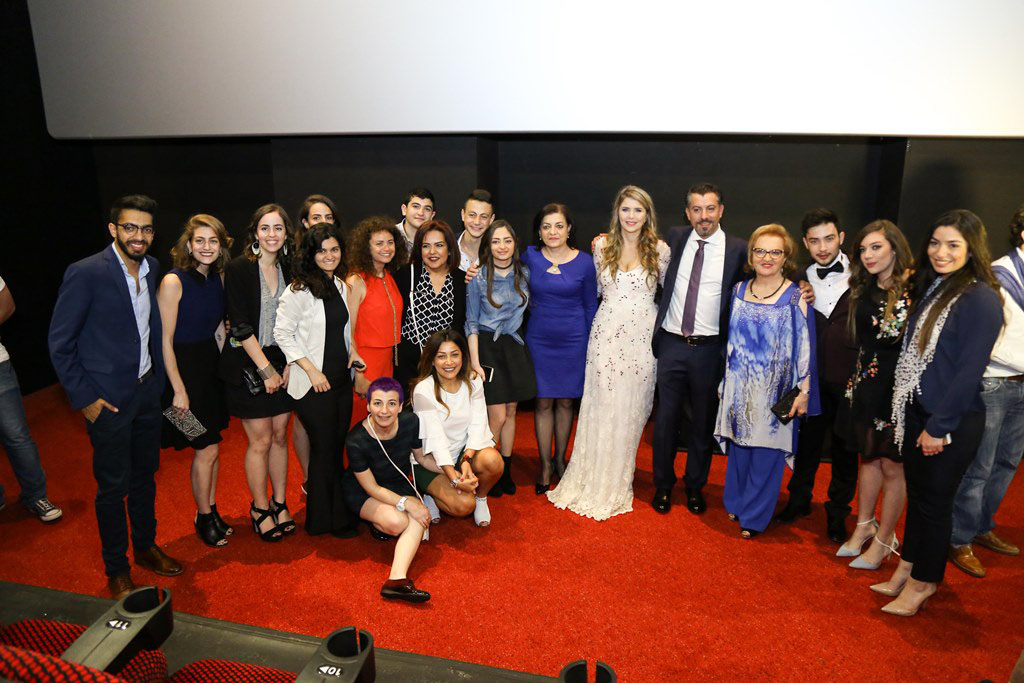 About the director
Holder of a Master's degree in Audiovisual Arts, Zaarour started his career in 2006 with a short film 'Window' that was awarded first prize in the 13th European Film Festival as well as prizes in Dubai, Canada, France, and Japan.
In 2011, his documentary Malaki (Scent of an Angel) was a major leap in his career. It discussed the suffering of the parents of children lost in the civil war. It focused on the struggle of mothers who lost their children that went on for many years in an attempt to force officials to find solutions to the problem. In the movie, six mothers express their pain and hope to find out what happened to their children. Malaki was awarded many prizes, among which an award at Manhattan International Film Festival, first prize for Best Arab Spring at Documentary Edge Festival in New Zealand in 2012, the jury award at Monaco International Festival in 2011, and Best Movie for Human Rights at Baghdad International Film Festival. The movie was also nominated for Fribourg 26th International Film Festival in Switzerland in March 2012 and the 5th STEPS International Festival in Ukraine and Aljazeera International Documentary Festival and many others…
Categories