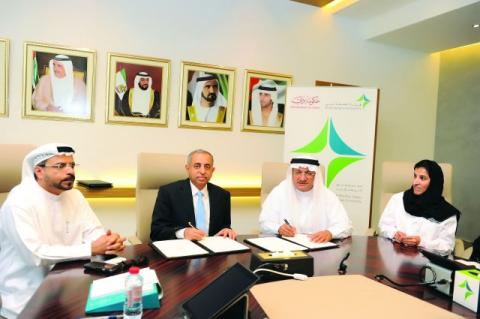 New collaboration to manage patient referral and strengthen ties between both hospitals
Prime Hospital, has recently signed a Memorandum of Understanding (MOU) with Rashid Hospital, a premier medical facility in Dubai. The MOU aims to facilitate an effective patient referral system between the two institutions as part of Prime Hospital's active efforts towards supporting Dubai's government in creating stronger communication channels between the private and public sector in order to improve patient services and achieve international standards in healthcare services in the region.
The MOU was developed as part of both hospitals' strategic initiative to enhance their services to further benefit patients and ensure the over-all wellbeing of society. The move falls in line with Prime Hospital's commitment to foster stronger ties with other medical facilities and work hand in hand to raise the standards of the medical community in accordance with international guidelines as part of its role of helping achieve the UAE's vision of establishing a healthier and happier society.
Dr. Jamil Ahmed, Managing Director, Prime Hospital, said: "We are excited about this new collaboration we have recently finalized with Rashid Hospital. This new system will be a vital platform for the exchange of data and information. We believe this will play a key role in our efforts to further enhance our services and address the healthcare needs of people in the most efficient way possible. We believe that this cooperation will guarantee the welfare of the community at large and will help individuals get the best and most relevant healthcare service possible."
The latest MOU is part of national efforts to reinforce UAE's position in the health services sector. By promoting innovative programs and initiatives, the healthcare industry will attract more investors from abroad and will greatly cultivate the local healthcare sector. It will also help solidify the UAE's stature as a medical tourism hub, both regionally and internationally.
Categories