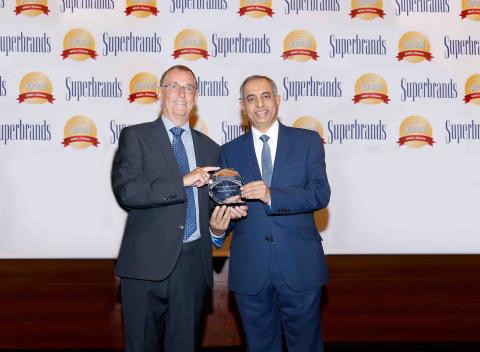 Leading UAE healthcare provider voted for excellence in medical practices in patient care
Prime Healthcare Group, a leading healthcare provider in the UAE, has won the 2016 'UAE Superbrands', the world's acclaimed award-giving body for excellent medical practices in patient care. The group was recognized for the healthcare category award for its successful campaigns to establish itself as a known and trusted brand in the UAE.
Among over a 1,000 leading UAE brands, the 'Superbrands UAE' award is chosen annually based on the highest scores generated by over 3,000 professionals submitting to a voting process administered by Superbrands UAE. The award was given to Prime Healthcare Group during the awarding ceremony, which was held recently in Dubai.
Dr. Jamil Ahmed, Managing Director, Prime Healthcare Group, said: "Prime Healthcare Group staff consistently uphold our mission and vision as a healthcare provider. Excellence is what we strive for at every step of service and we are honoured that we are being recognized for our efforts through this award. Moreover, we make sure that our brand name is also known to our patients for professionalism, world-class expertise, and state-of-the-art equipment and facilities. Our commitment to ensure our patients and customers feel our presence and readiness to serve them even after they have left our premises. We value the importance of communicating with them through the right channels as a means of reaching out to them and addressing their health needs."
Mike English, Director, Superbrands Middle East, commented: "Prime Healthcare Group has exemplified the views expected of an excellent brand. They have proven that their brand as a healthcare provider is part of who they are and therefore, communicating and adhering to their brand value is essential in providing services to patients and customers. We congratulate Prime Healthcare Group for a well-deserved Superbrands status."
Categories