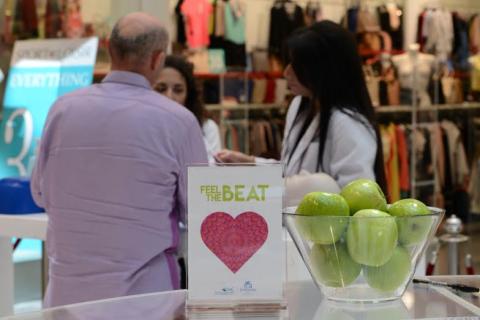 To further its commitment to support the community health and welfare, City Centre Beirut invited women to do cardiovascular diseases screening, in partnership with Clemenceau Medical Center (CMC), affiliated with Johns Hopkins International, a center with the most innovative treatments and technologies in the region. This in mall activity under the title of "Feel the Beat" was held on June 11th and 12th aiming to increase awareness about women's heart problems and diseases.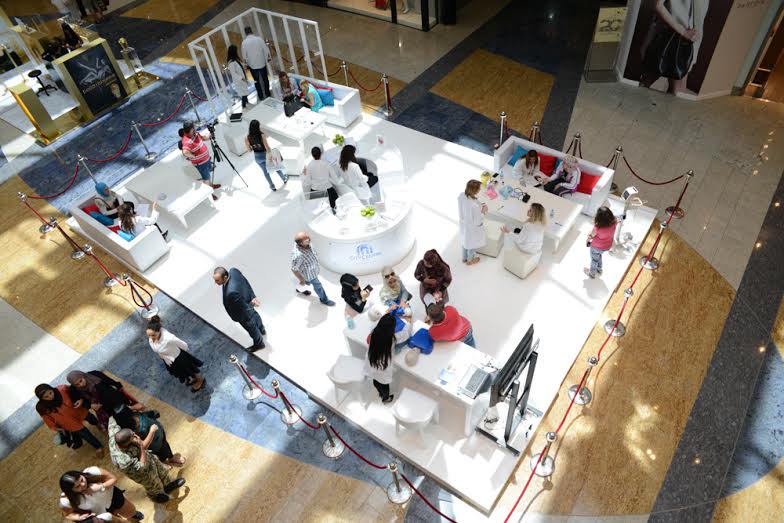 For the third consecutive year, City Centre Beirut took the lead to invite women of all ages to be more aware about the numerous cardiovascular diseases that highly affect women, get their hearts health checked and tune in to a healthy lifestyle.
Commenting on this occasion, Sleiman Mallat, Senior Mall Manager at City Centre Beirut stated: "Through the "Feel the Beat" campaign, a part of Majid Al Futtaim's wider programme to empower women to take control of their heart health through early detection and preventative measures, City Center Beirut gave women in Lebanon the chance to have preventive tests and tips on how to maintain a healthy lifestyle". He added: "For the past three years, we have shown our commitment to the community health through raising awareness about a very important cause like women's heart diseases. We hope through this initiative to offer health, happiness and to create great moments for everyone, everyday."
Dr. Mounes Kalaawi, CEO of Clemenceau Medical Center (CMC), further commented on the initiative by stating that: "It is indeed a great opportunity to reach out to the community with a noble purpose such as raising health awareness and promoting a healthy lifestyle." He added: "CMC in collaboration with City Centre Beirut are keen on doing what they can to endorse heart and overall health and also reduce the risk of chronic diseases; namely cardiovascular ones that affect a large percentage of the population".
Women were invited to perform a series of free tests that can prevent or detect potential heart disease. These tests that included blood pressure and blood sugar tests, Body composition/ BMI and Heart saver training/ CPR were performed by a specialized team of Physicians, senior Dietician and Registered Nurses from CMC.
Categories