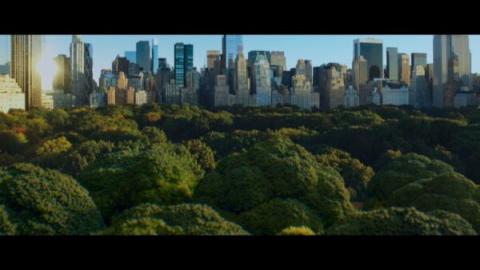 The United Nations created the World Environment Day in 1972 in recognition of the need for there to be a coordinated global focus to begin to make conserving the environment and our natural resources a priority. While World Environment Day and Earth Day (April 22) may have similar goals and objectives, they have different origins and initiatives. To celebrate this year's World Environment Day, let's look at the role of plastic in today's world and what LG is doing to lessen its environmental impact.
Plastic is an intrinsic part of modern life, found in almost every consumer product that isn't crafted by hand. The issue with plastic is when it has outlived its usefulness, most of it ends up contributing to the increasing global problem of plastic pollution. In 2019 alone, more than 130 million metric tons of single-use plastics were discarded, with much of that thrown into landfills, burned or dumped into the world's waterways.1
Produced primarily from fossil fuel-based chemicals, plastics can release harmful toxins throughout their lifecycle, damaging the environment and presenting a significant health risk at the same time. Without significant changes in production, consumption and waste management, the amount of plastic material entering the world's oceans each year will increase to almost 30 million metric tons by 2040.2 System-wide changes in our relationship with plastic are long overdue. But for this to happen, governments, corporations and consumers will all have to play their part.
LG Electronics is already on board.
LG's 18 OLED TV models for 2021 require fewer components than conventional LCD TVs thanks to their unique backlight-less structure, meaning less plastic is required in the manufacturing process. For example, LG's 65-inch model 65G1 OLED TV requires just 30 percent of the plastic used in the same-size LCD TV (model 65UP75). With a lineup featuring more OLED than LCD models, LG expects to reduce its plastic usage by approximately 10,000 tons this year.
LG is also increasing its use of recycled and recyclable materials, such as more metal in the outer casings of 2021 OLED TV models. And unlike LCD, OLED panels don't require harmful materials such as cadmium and indium, making OLED the natural choice for environmentally-conscious customers. Even at the end of their lifecycle, LG OLED TVs offer excellent resource efficiency and a high recycling rate compared to LCD TVs, which are more complex and more resource-intensive to manufacture. What's more, LG is planning to expand the use of recycled plastics in certain models of 2021 LCD TVs such as QNED Mini LED, using up to 750 tons of recycled plastic this year alone.
The increased use of recycled materials extends to LG's 2021 soundbars as well. The exterior cases of all 2021 soundbar models are manufactured with attractive yet durable recycled plastics. 3 By the end of the year the company expects to have reduced approximately 300 tons of plastic waste from landfills, repurposing them in LG soundbars. Certain soundbars will also incorporate Global Recycled Standard certified polyester jersey fabric made from recycled PET bottles, resulting in the removal of 1.5 million half-liter PET bottles from the trash this year alone. 4 Furthermore, LG has adopted cleaner and greener packaging for its entire soundbar lineup by using recycled, molded pulp and significantly reducing the use of EPS (polystyrene) foam and plastics.
And by designing soundbar boxes in the shape of the letter L, LG was able to create a smaller footprint when shipping, saving on fuel and reducing emissions. The unique packaging enables a typical delivery truck to accommodate 58 percent more boxes. 5 And because the L-shape reduces the empty space between boxes, less fillers are required, meaning less trash in the owner's garbage bin. LG's OLED TV and soundbar are the first OLED TV and audio products to receive SGS Eco-Product recognition from SGS Société Générale de Surveillance SA of Switzerland. 6
By doing its part to help reduce the problem of plastic pollution, LG is honoring its commitment to the planet and consumers and helping to pave the way to a more sustainable future.