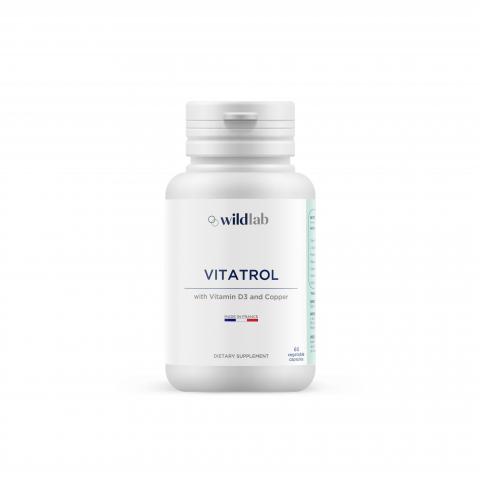 With the holiday season officially over, it's time to get serious about your health goals and embark on those resolutions you've made this year. Whether you've decided to get more active or give your body some much-needed TLC, there are certain nutritional supplements and vitamins that will help you reach your goals faster.
Start your new year with a holistic approach to health with wildlab's functional supplement, Vitatrol that not only boosts your immunity but also supports cognitive and cardiovascular health. Formulated with resveratrol, a revolutionary supplement popular for maintaining healthy bodily functions; studies have shown this supplementation holds great potential for benefits that include bone health, blood glucose support, glowing skin, regulated weight as well as increased mental focus and clarity and most importantly, anti-aging.
Exclusively made with high quality ingredients that ensure high bioavailability, wildlab's Vitatrol also contains additional nutrients that that help increase absorption. These vitamins include L-Arginine, Piperine, Vitamin D, Copper, and Vitamin K2 for boosted antioxidant and anti-inflammatory effects.
Recommended intake: two capsules daily with water.
Price: AED 200
Available at: www.wildlabskincare.com with international shipping
For more information on ingredients, products & clinical studies, please visit www.wildlabskincare.com
@wildlab.health