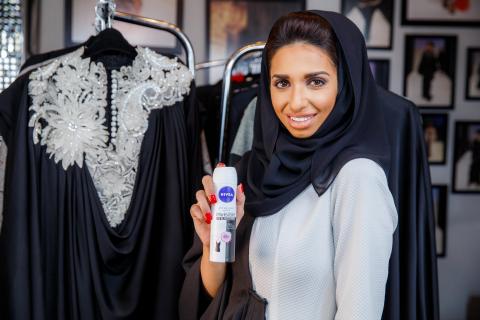 Dubai, January282015:
NIVEA, the leader in deod or ants across the Middle East, is delighted to announce the appointment of Sara Al Madani as the first brand ambassador for NIVEA Invisible Black & White. An Emirati fashion designer and a successful business woman, Sara Al Madani founded her own line of clothes "Rouge Couture". Rouge Couture is a fusion of traditional and modern designs that bring a unique trend and style, tailored with class and elegance to meet the needs of modern Arab women. Sara combined her knowledge and experience to offer a line of luxurious, unique and stylish abaya's designed and engineered to bring out "the real woman in you".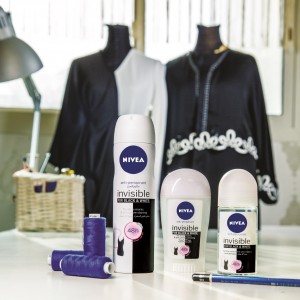 "Sara Al Madani is a strong, passionate woman and an advocate – she is the perfect face for NIVEA Invisible Black & White deodorants and embodies very well the values and beliefs of the brand", said Elie Abrass, Senior Brand Manager at Beiersdorf Middle East.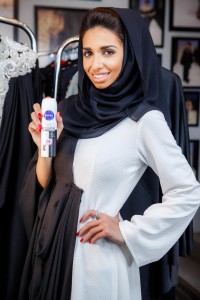 "NIVEA's product culture is all about offering woman with caring, high efficacy and gentle products for their skin to feel good and fresh every day. We want every woman to feel self-confident, and Sara is the ideal woman to voice these individualities to woman across the region", added Abrass.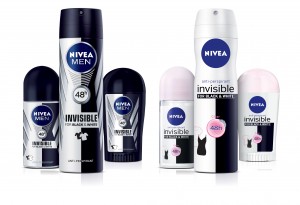 Commenting on this new joint partnership, Sara Al Madani said:"I am very excited to be joining the NIVEA family. NIVEA has been a part of me and my family's daily routine since I was young. I've used NIVEA Invisible Black & White for more than a year now; I believe in this product, and I want every woman to know that there is a solution to protect her clothes and feel comfortable everyday". NIVEA Invisible for Black & White is the first and the world's No.1 antiperspirant range of deodorants that protects against yellow stains on white and white marks on black clothes. It protects your skin and your favourite clothes, so black stays black and white stays white while leaving no white marks on your clothing. It also helps to prevent build-up of yellow stains on white clothes, keeping them white for longer, and offers a 48h anti-perspirant protection.   "It just feels right for me to work with a brand that I personally use. It is such an amazing honor for me to be the first brand ambassador for NIVEA Invisible Black & White and I can't wait to start this new venture", concluded Al Madani.
Categories