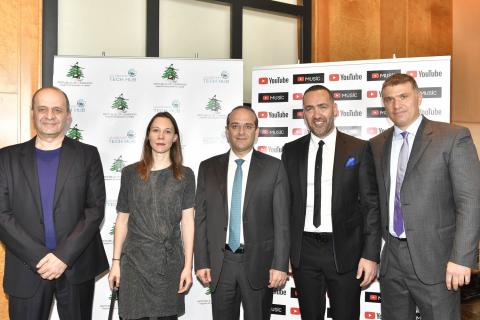 Youtube Holds a Workshop in Cooperation
with US Lebanon Tech Hub and with the
Participation of a Number of Lebanese
Singers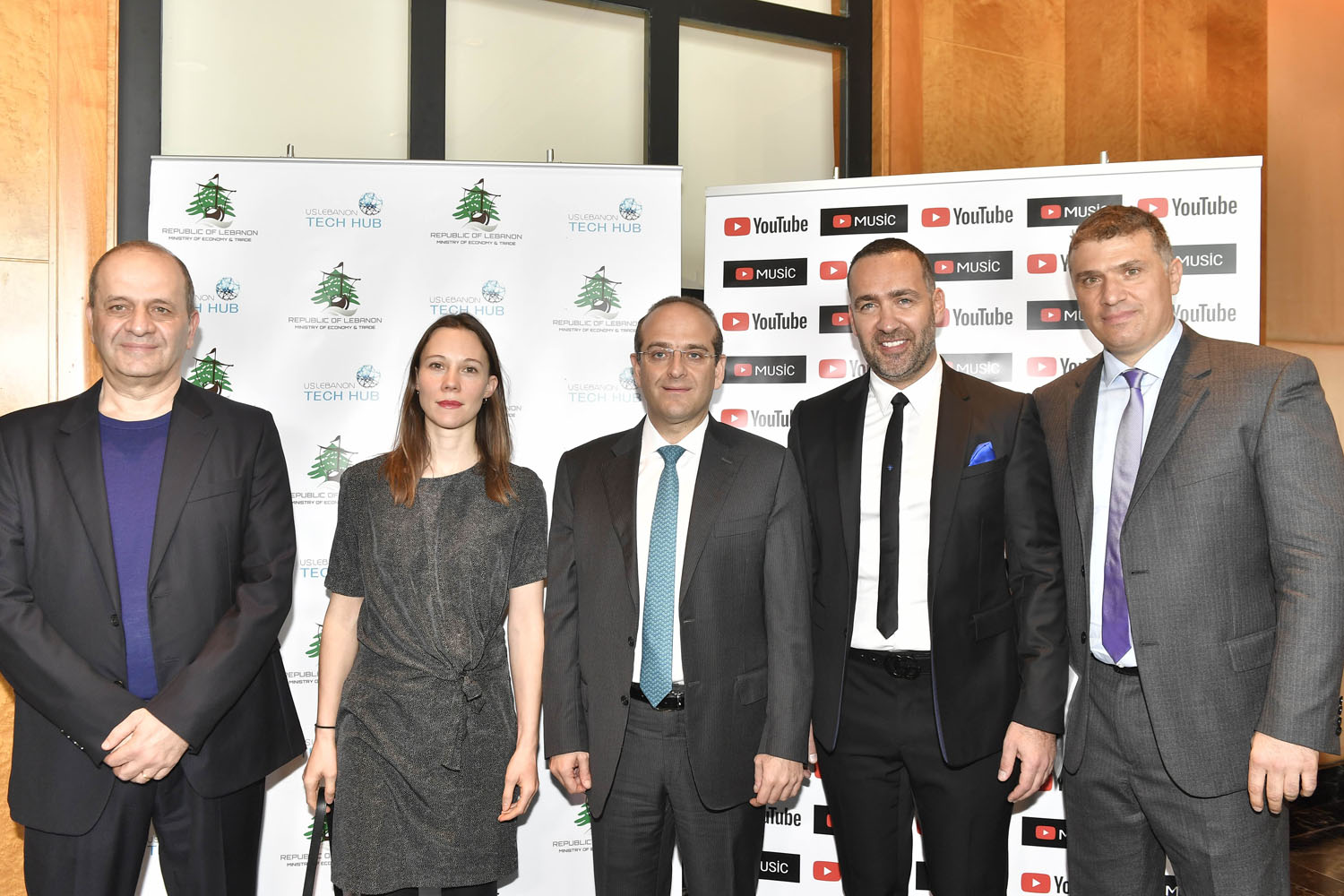 Under the Patronage of His Excellency the Minister of Economy Raed Khoury and in cooperation with the US Lebanon Tech Hub, Youtube held an educational workshop on Music and Copyrights on Youtube Middle East & North Africa on Friday March 9, 2018 at the Four Seasons Hotel in Beirut.
In his inaugural speech, Khoury shed the light on the close cooperation with US Lebanon Tech Hub, stressing that "the Ministry of Economy grants great importance to Intellectual Property Rights and guarantees their protection, especially in light of the technological development we are witnessing today".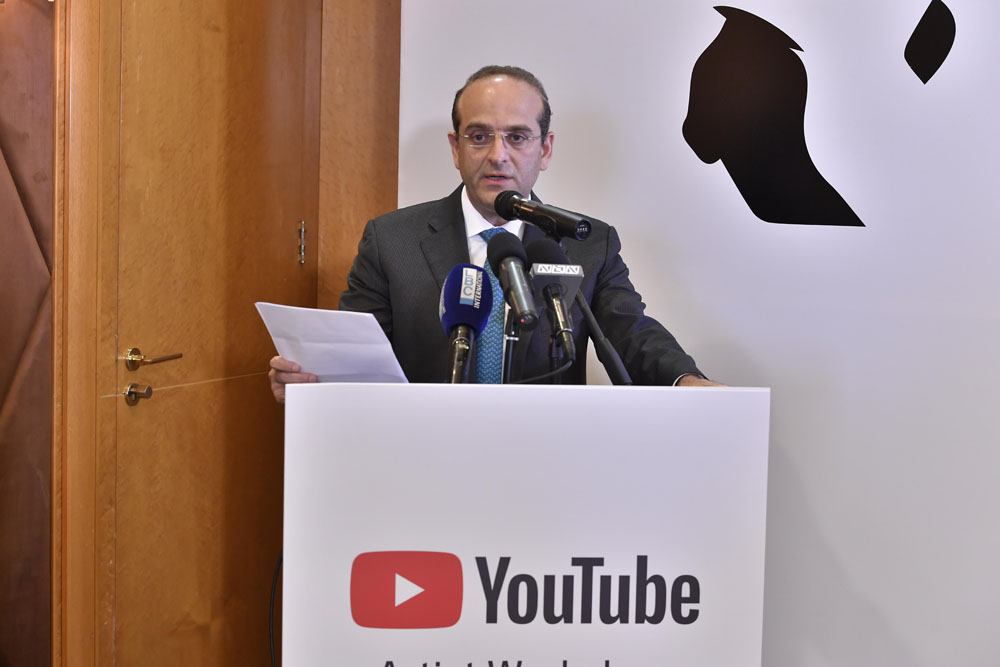 Khoury considered that the Lebanese artists act as permanent ambassadors for Lebanon in the world. He highlighted the importance of continuously supporting them and reiterated the significance of this workshop, which hosts international companies like Youtube, Believe, and Digital. Khoury also revealed that "the Ministry is about to launch a workshop aiming at developing laws and attracting investments, which will help promote innovative economies".
You Tube EMEAS Director Candice Morrissey said that "with video platforms like Youtube, artists and musicians, are able to create a visual content and share their artistic vision as a whole even beyond music itself". Speaking of the importance of Youtube for a country like Lebanon, Morrissey indicated that many Lebanese artists started their carrier on Youtube and were able to achieve fame thanks to this platform.
Chairman of US Lebanon Tech Hub Philip Ziade highlighted the main purpose which lies at the basis of the initiative "Invest to Stay", which is to create investments in the United States to encourage the Lebanese youth to stay in Lebanon. Ziade explained that by investing the gains realized by this initiative, job opportunities are created in Lebanon, adding that "the artistic fortune that Lebanon possesses, is deemed the ripest place for making such investments".
Believe Digital's CEO Denis Ladegaillerie labelled Lebanon as a pool of talent and artists, many of whom with a recognition that resonates way beyond Lebanon, which, according to him, is a critical asset to rely and build on. "We are working with our partners in Lebanon to help the artist build an artist carrier and grow from an unknown artist to a big international star", he asserted.
The Co-founder of the Music Rights Awareness Foundation Niclas Molindar spoke of the many challenges that music creators face in their carrier nowadays. Molidanr pointed out to the necessity of "finding solutions to help the creator understand the big value that data about rights management and music distribution can have when creating any song".
Through this workshop, the cooperation between Youtube and US Lebanon Tech Hub aims to provide in-depth learning about YouTube products & copyright awareness. It is a purely educational workshop, which mainly targets artists, focuses on new talents, and contributes in the promotion of the international companies' trust in Lebanon and its young and creative energy.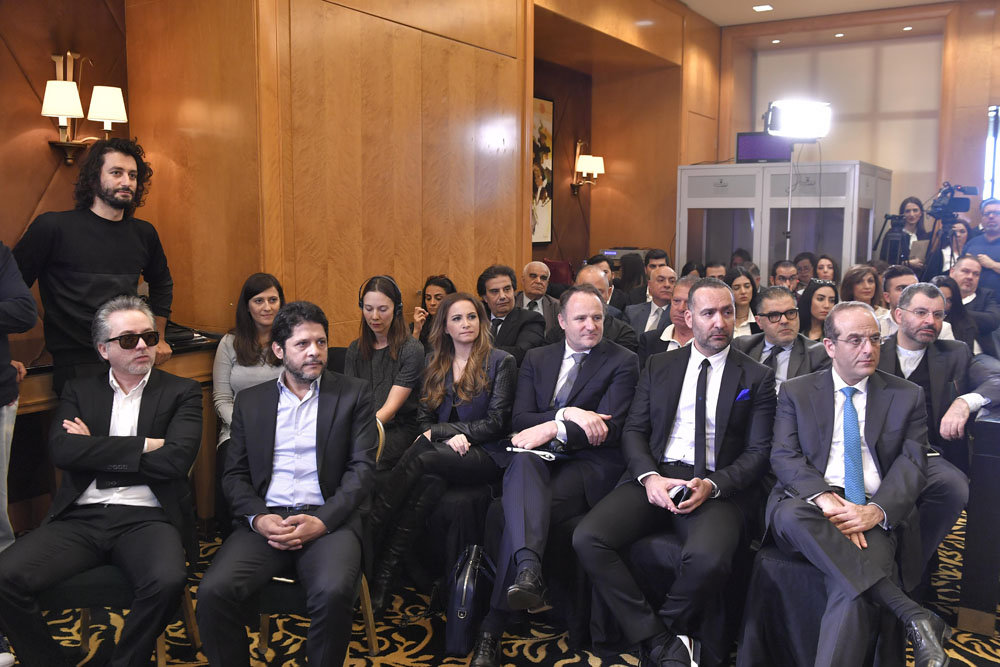 A number of renowned Lebanese singers attended the workshop and participants tackled different issues, most of which related to Youtube, such as misconceptions about Youtube, Compositions and Lyrics rights management and the importance of such a management, Music Rights on YouTube and Youtube's local perspectives and challenges.
About US Lebanon Tech Hub
US Lebanon Tech Hub is an initiative launched by another initiative called "Invest to Stay", a partner for the Lebanese Diaspora Energy (LDE), targeting the empowerment of Lebanese young artists, especially the talented ones, to benefit from educational opportunities with international companies like You Tube, NVidia, and Tesla, in addition to business opportunities related to renewable energies, artificial intelligence and technology. US Lebanon Tech Hub's cooperation with Youtube is one of the first projects launched by the initiative in Lebanon with creative talents, especially with the Lebanese universities.
Categories