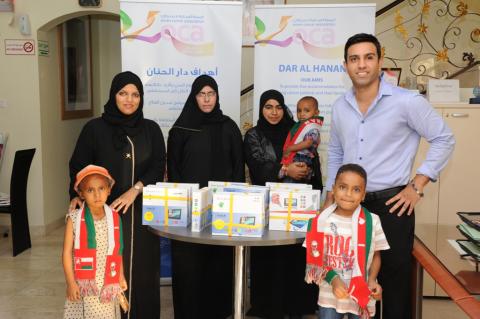 CSR initiative is part of company's National Day of Oman celebrations
[Muscat, Oman, November 30, 2014[ – The National Aluminium Products Company SAOG (NAPCO), one of the leading extruders of aluminum profiles in the GCC, recently joined the whole Sultanate in its celebration of National Day of Oman by distributing free iTouch tablets to child cancer patients under the care of the National Cancer Association of Oman. The activity, which is part of the company's Corporate Social Responsibility (CSR) initiatives, was held recently at the National Cancer Association of Oman. Leading the gift-giving were Danny Holtkamp, Marketing Manager and Halima Al Siyabi, Head, Business Development.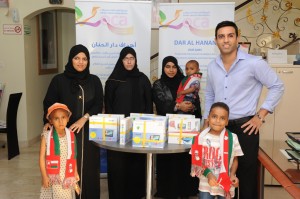 Danny Holtkamp, Marketing Manager, NAPCO, said "We are joining the whole Sultanate as it celebrates its birth as a nation and what better way to give recognition to this memorable event than to spend it with these young children of the National Cancer Association of Oman. We hope that our token gifts of iTouch tablets can help bring smiles to their faces and be a strategic tool not only for learning but also towards their quick recovery."
According to NAPCO's senior executives, the CSR activity is part of their way of saying thank you to the community. The distributed iTouch tablets has been designed to give cheer and also encourage interaction with the digital world—allowing the children to connect to the internet, play intuitive games, take pictures and videos and download educational applications.
Categories