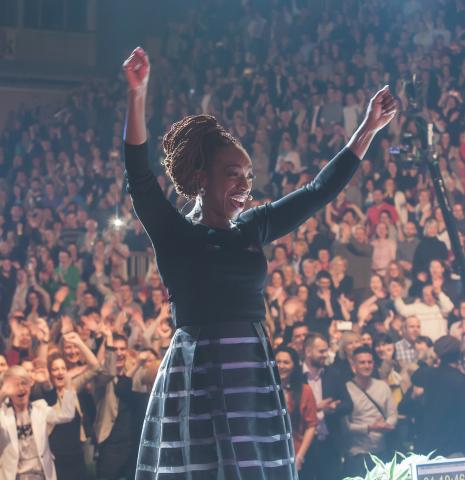 Lisa Nichols, one of the world's most in-demand motivational speakers, media personalities, life coaches and corporate CEOs, whose global platform has reached and served nearly 30 million people, is set for a two-day intensive seminar from March 29 to 30 at Dubai World Trade Centre. Tickets are now available via www.cha-ching2.com.
Lisa Nichols will be appearing as the headline speaker for the hotly anticipated Cha-Ching 2.0 Financial Breakthrough Weekend, organised by Najahi Events. Now in its second year, Cha-Ching, which means "score", brings together the world's best speakers and coaches with the aim of building a financially sustainable future for its clients by helping them to find new sources of income, through financial literacy, education and overall empowerment. Using a new brand of edutainment, it combines high-energy celebration of learning and the most engaging mentors and tools in the teaching process. This event has been designed to help participants walk away with a goal, a plan and a financial strategy that will support them in achieving financial freedom.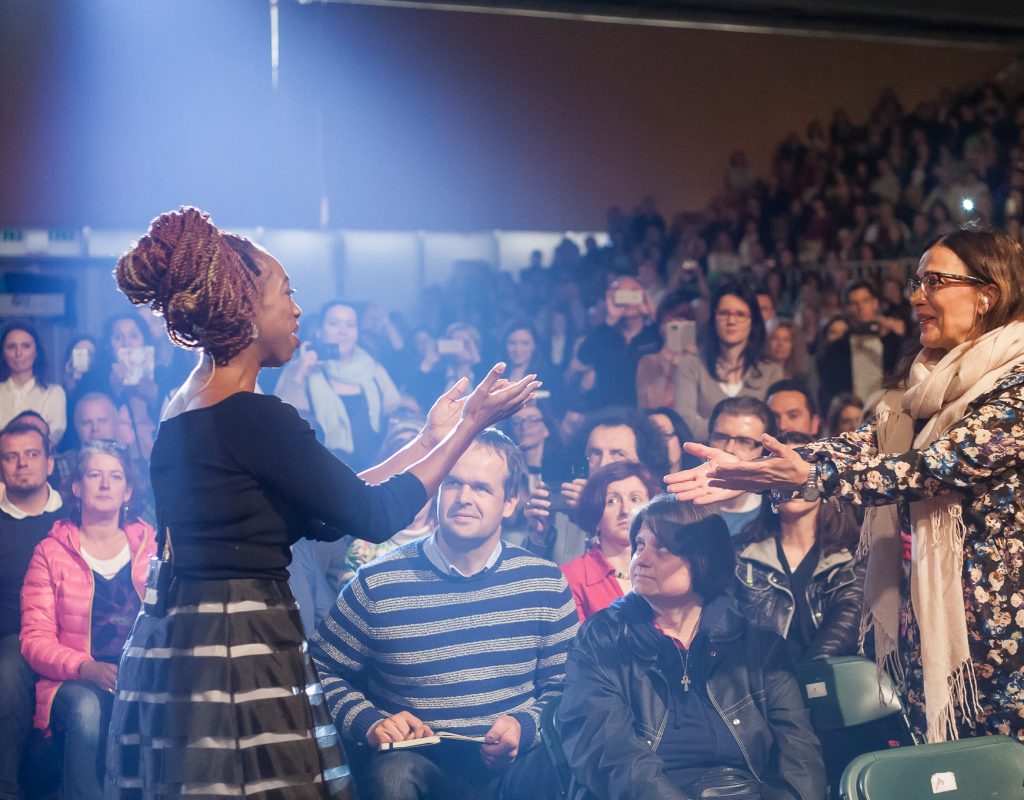 With a strong belief that education should be accessible to as many people as possible, Awfa Mustafa, Founder and CEO of Najahi Events states, "This two-day intensive seminar aims to inspire and open up new opportunities for our attendees. As with our earlier Cha-Ching events, 2,000 seats have been allocated for the public free of charge. All you need to do is sign-up via www.cha-ching2.com. If, after the sessions, we have motivated you to actively apply what you've learned from our speakers to improve your own lives, we have done our job."
Attendees can expect a wealth of useful life hacks from top coaches, starting with Lisa Nichols.  From being a struggling single mother on public assistance to a millionaire entrepreneur, Lisa's courage and determination has inspired fans worldwide and helped countless audiences break through, to discover their own untapped talents and infinite potential. As Founder and Chief Executive Officer of Motivating the Masses Inc. – one of the USA's only publicly traded personal and business development training companies – Lisa has developed workshops and programmes that have transformed the lives of men and women, and altered the trajectory of businesses across the world.
Lisa is also a best-selling author of seven books, including 'Abundance Now' and 'No Matter What'. A renowned media personality who has appeared on Oprah, The Today Show, The Steve Harvey Show, and Extra, just to name a few, she is also celebrated for the impact she has on the lives of teens. Through Lisa's non-profit foundation Motivating the Teen Spirit, she has touched the lives of 211,650 teens, prevented over 3,800 teen suicides, supported 2,500 dropouts in returning to school, and helped thousands to reunite with their families. Among the prestigious awards and honours bestowed upon Lisa for her extensive work are the Humanitarian Award from the country of South Africa, The Ambassador Award, and the LEGO Foundation's Heart of Learning Award.
Lisa will be covering topics such as:
How to push past your limiting beliefs
How to stand in and stay in your power at all times
How to deliver a message so impactful that you move your audience, whether that's one, one thousand, or ten thousand people
How to stand in your greatness
How to push past where you normally would stop and continue moving with velocity and passion
Sign-up now to attend for free via www.cha-ching2.com. Seats are given on a 'first come, first served' basis. VIP and Gold Tickets are also available for those looking to get more in-depth resource materials and interaction with the speakers.
General Admission Ticket – Free to Enter
VIP Ticket – AED 597: includes a private session with Lisa Nichols, a signed book from Lisa Nichols, a working lunch, a work book and snacks.
Gold Ticket – AED 297: includes priority registration, priority seating, a workbook, tote bag and snacks.
Tickets are also available via ticketing partner www.eventhere.com. 
For more updates, check out Najahi Events on www.najahi.org. or www.cha-ching2.com Join the ongoing social media conversations via Facebook @Najahi.Org and Instagram on @Najahi_Events.
Categories