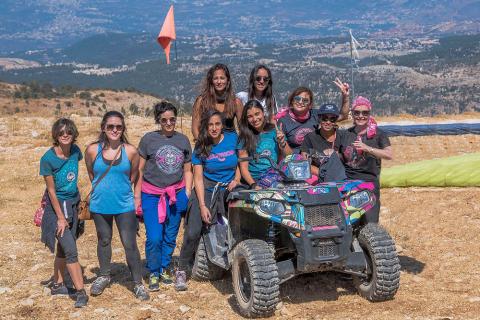 Models of Courage undertook an unforgettable paragliding, sky-walking and zipline experience, connecting with their spiritual self and warrior within
Prominent personalities including a famed Middle Eastern fashion entrepreneur, Lebanese radio DJ, and influential Moroccan fashionista, join forces with Ford Warriors in Pink to support breast cancer survivors
Ford Warriors in Pink celebrates seven years in the Middle East, with over 125 Models of Courage having joined the campaign since 2011
When diagnosed patients survive breast cancer, the first thing they would like to do is take a leap of faith, dip their toe into an ocean of adventures and be challenged mentally and physically, inspiring people around them.
For its 2017 edition, Ford Warriors in Pink has asked Models of Courage to take this challenge to reflect on their past experiences, connect with their spiritual self and the warrior within, and share their inspirational stories throughout the journey.
Breast cancer survivors representing the UAE, Morocco and Lebanon embarked on an adventure-packed two-day journey in Ehden, in the northern mountains of Lebanon, tackling obstacles and overcoming challenges, proving that even though breast cancer can continue to affect you following physical recovery, it doesn't have to define you, or hinder living life to the fullest.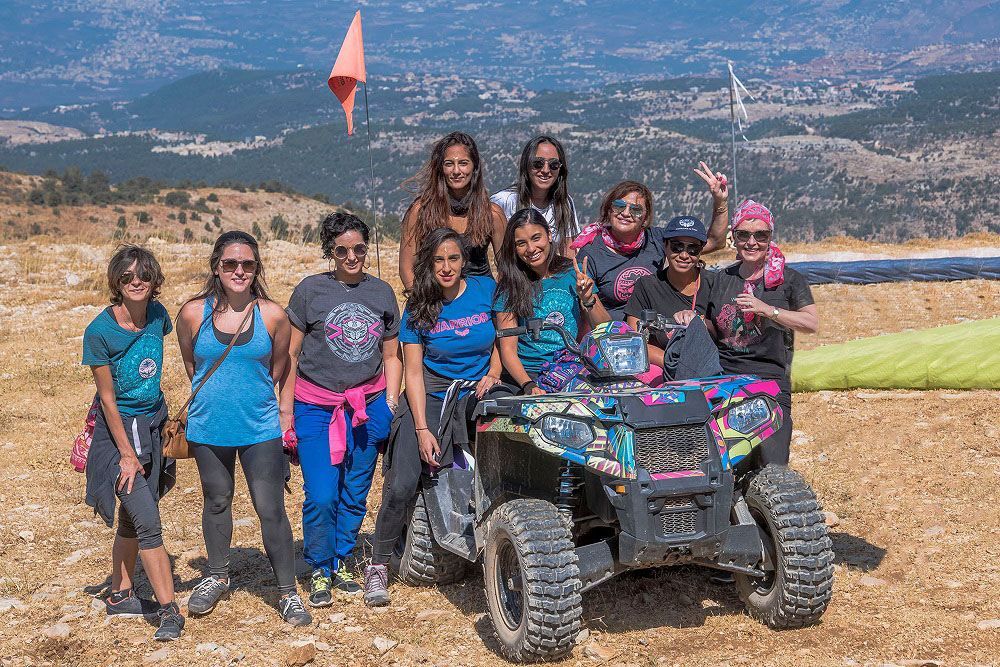 Models of Courage
The "warriors" in the Middle East and North Africa region are called Models of Courage. They are patients, survivors, thrivers and co-survivors ready to help empower and inspire those currently in the fight.
Not only do Models of Courage help raise awareness for the cause, they also help bring good days to those in the breast cancer community. Since bad days are all too common for patients, survivors and caregivers alike, it's more important than ever to create better ones.
Ford has been working with Models of Courage for a number of years in a wide range of activities, with this year's crop, coming from all walks of life prepared for a programme that includes hiking, paragliding, yoga, and archery.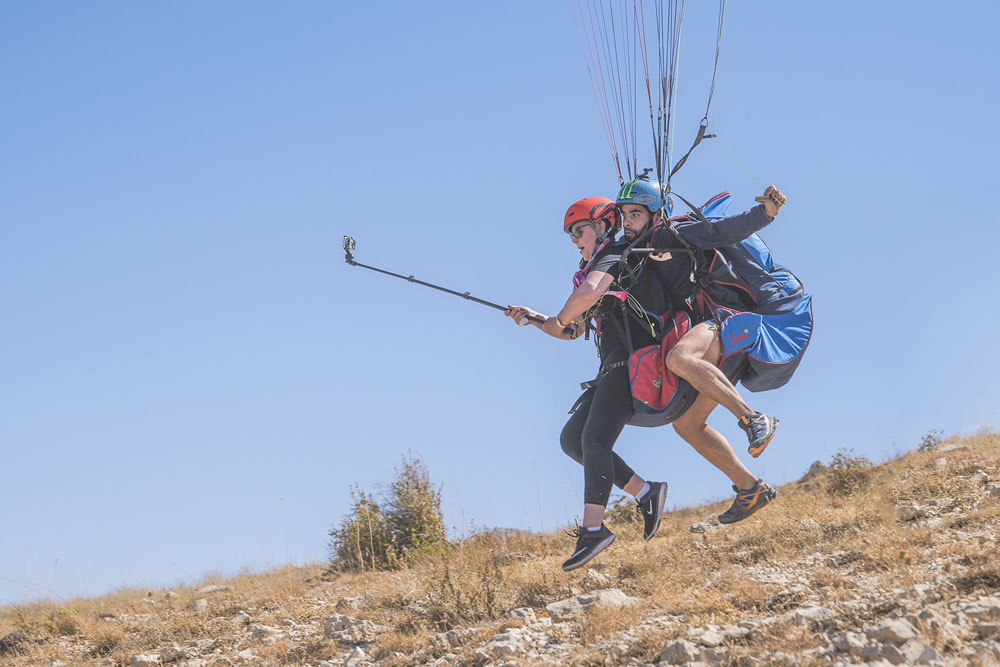 Fighting the Disease
Claire Pedersen, Human Resources Manager for Ford Middle East and Africa, Warriors in Pink ambassador, and breast cancer survivor, said: "Nothing on this Earth prepares you for the experience of breast cancer, and I've realised I've been given a second chance to live my life. I have learned to cope with difficult emotions by obtaining professional help and by joining a support group. Feelings of stress, anxiety, and depression and fear of recurrence can slow a person's recovery. "Practice Mindfulness," she advised. "Life is mostly about now; do things that make you happy, like walking the dog, be with your loved ones, and get together with friends." Though not present in Lebanon for the Warriors in Pink Challenge, Emirati Model of Courage Fakhria Lutfi, was keen to offer some insight into her fight with the disease, having been diagnosed with Stage Two breast cancer in 2004. "I keep moving forward one day at a time, and I do not let my worries and stress control me. One piece of advice I can give is to surround yourself with those that uplift you and truly love you", said Fakhria.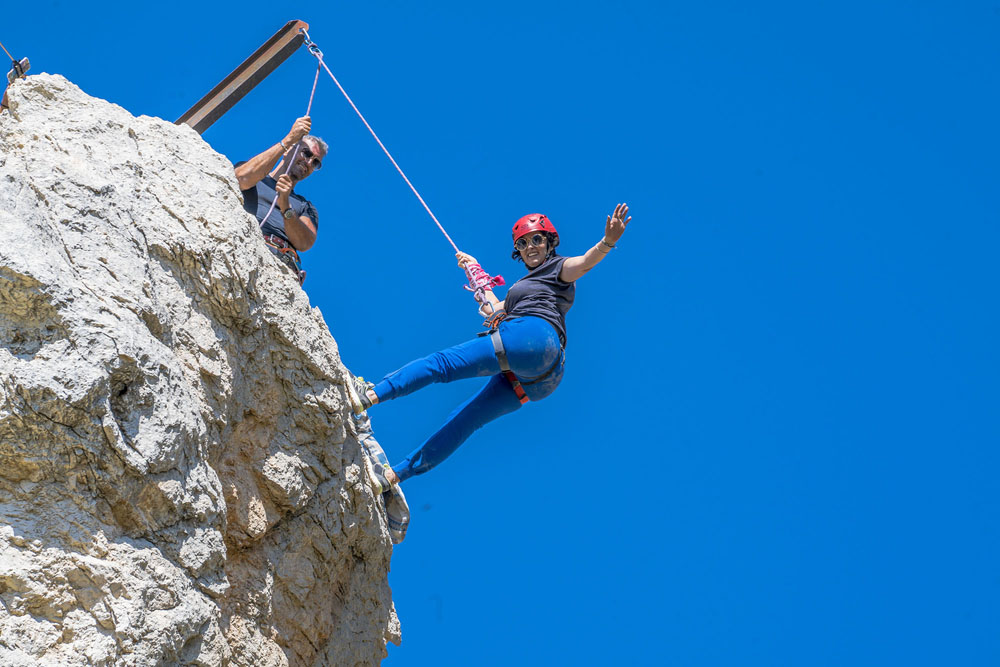 Society Support and Awareness Joining Ford's breast cancer awareness campaign this year are a number of online and radio celebrities, medical professionals and a wellness expert. Offering invaluable support to Ford Warriors in Pink's Models of Courage as they embarked on the journey of a lifetime in Lebanon was famed Middle Eastern fashion influencer Lana El Sahely who has offered her designed unique fashion pieces to the warriors.
Also making their presence felt alongside the three Models of Courage, were radio host Sarah Gharzeddine of NRJ Lebanon, and influential Moroccan fashion and travel blogger Zineb Rachid of The Cherry Blossom.
The addition of such high-profile personalities to the Warriors in Pink Challenge highlights the importance of raising awareness of breast cancer in the Middle East and North Africa. During a two-day programme in Ehden, Lebanon, medical professionals such as oncologist Dr. Rafaat Alameddine, and the founder of Healthquarters, therapeutic dietician Mira Tueni, were also there in support of the warriors with examinations and advice on how to lead a healthy lifestyle following treatment. Happiness coach, life strategist and founder of Emerge, Linda Chaccour, also led an awareness session with Ford Models of Courage. Each October, breast cancer awareness month, Ford runs activities to support and generate conversation around the disease across the Middle East and North Africa region. In the past, the topic of breast cancer wasn't spoken of publicly. Ford has witnessed a shift of perception over the years. Women have understood that being courageous and telling their stories will make a difference and possibly save lives. This is why Ford's Warriors in Pink campaign empowers women to speak up and talk about their battle with cancer because the company firmly believes that raising awareness leads to early detection, one warrior at a time.
Issuing a call to action for early detection, Ford Middle East has again partnered with the Zulekha hospital offering free mammograms and consultations during the month of October to encourage both men and women to get screened. In partnership with Zulekha, more than 2,500 free mammograms have been offered in the UAE since 2015 through Warriors in Pink.
Throughout October, Ford also rallies online communities to help create awareness around the breast cancer campaign, using the official #WarriorsInPink and #IAmAWarrior hashtag. Ford Warriors in Pink is dedicated to helping those touched by breast cancer, through actions that support, inspire and empower patients, survivors and co-survivors throughout their journey.
For the past seven years, Ford Middle East has joined in the fight against breast cancer with survivors of the disease through the Warriors in Pink campaign ­– growing to include North Africa in 2015 – by supporting more than 125 Models of Courage throughout the region.
Originally created in 1993 to bring the breast cancer community together and support those who embody courage, commitment and hope in the fight, Warriors in Pink has become an active support system for anyone touched by the disease, with $133 million donated by Ford to the cause.
Categories