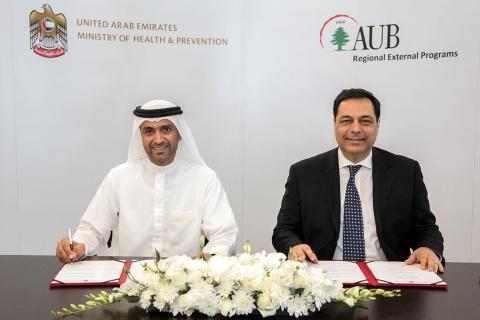 Initiative forms part of strengthening MOHAP's cooperation with international academic institutions
The Ministry of Health and Prevention (MOHAP) recently signed a Memorandum of Understanding (MoU) with the American University of Beirut as part of its partnership with international academic institutions to share and exchange experiences in the field of vocational training for the health sector.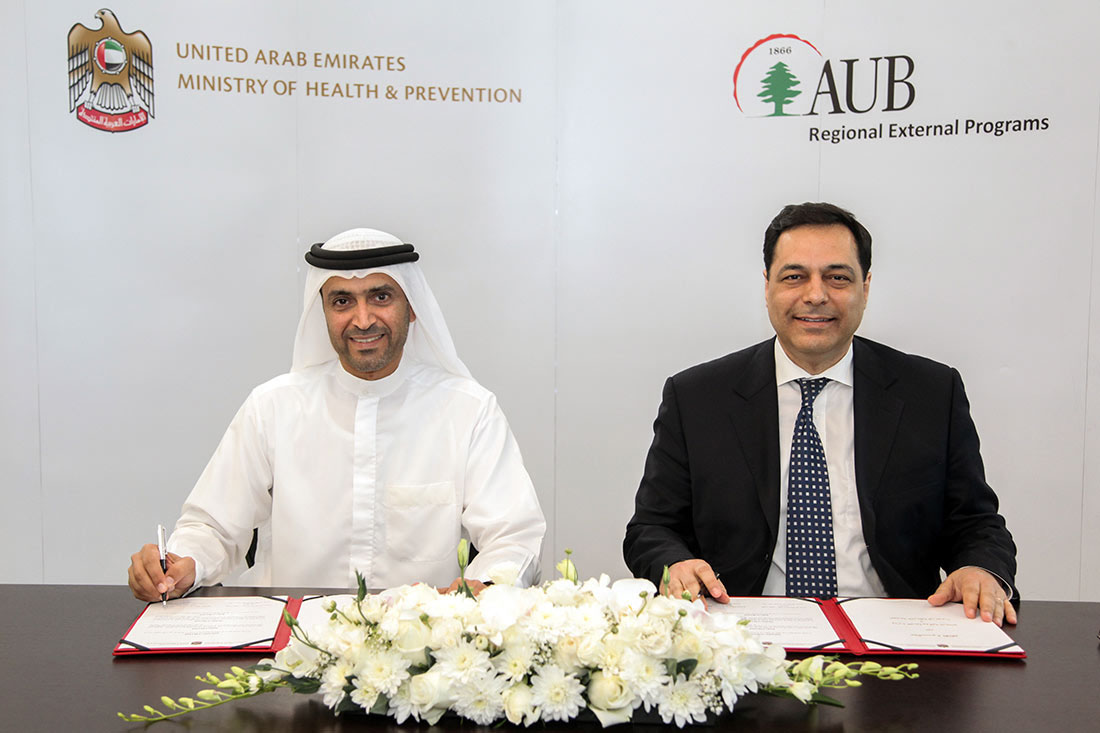 The agreement, which is renewable for another year, was signed at the Ministry's office in Dubai by H.E. Awadh Seghayer Al Ketbi, Assistant Undersecretary for Support Services of MOHAP, and Professor Hassan Diab, Vice President of the American University of Beirut (AUB), in the presence of Saqr Al Hemeiri, Director of Training and Development Center, MOHAP.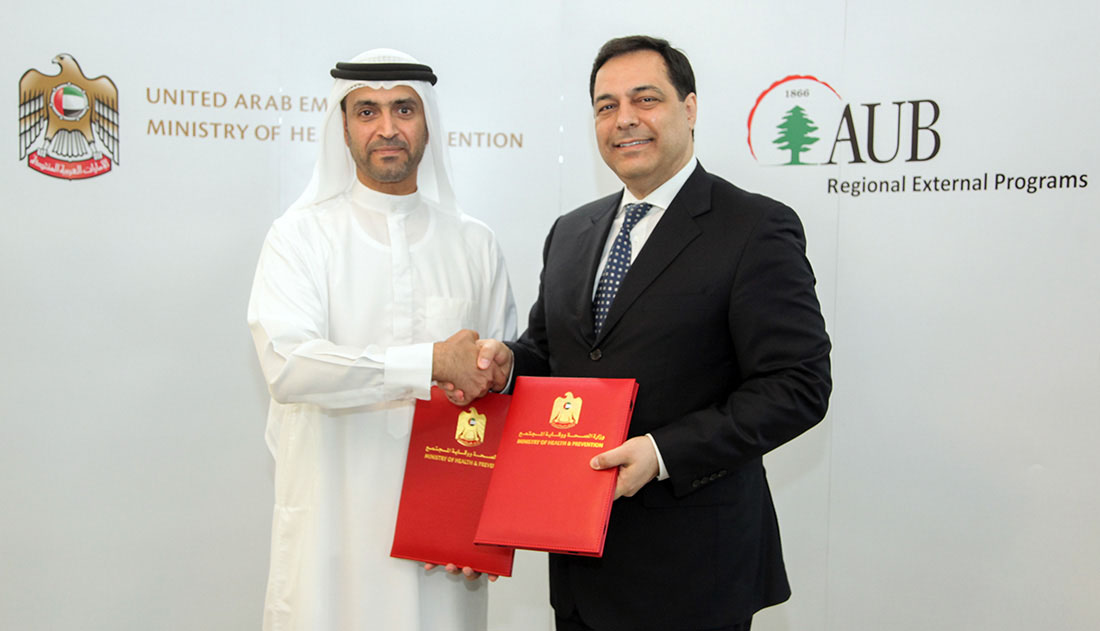 H.E. Al Ketbi said that the agreement is part of MOHAP's efforts to strengthen its cooperation programme with international academic institutions in developing and modernizing vocational training for medical and technical staff, improve efficiency and adopt best practices. It also aims to expand the Ministry's local and global partnership strategy through shared experiences and thereby enhance health services, a mission embodied in the National Agenda to deliver innovative and sustainable healthcare.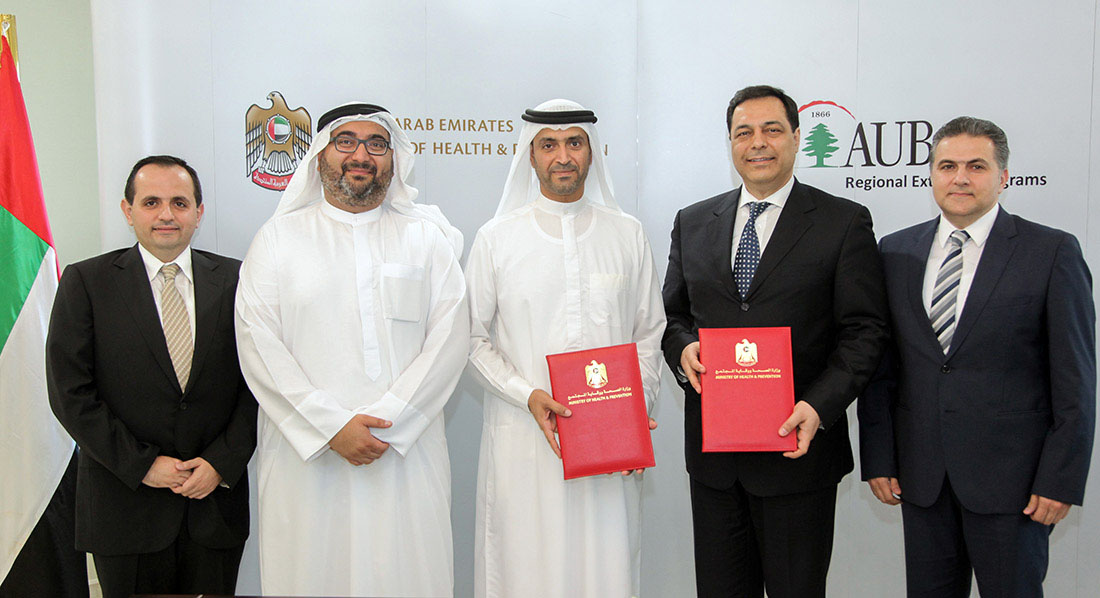 Under the MoU, MOHAP and AUB will set up a joint working committee which will meet periodically to monitor the progress of the agreement and accordingly recommend the next steps to concerned parties. The scope of the MoU includes exchange of expertise in training and other health training specialization of the university.
Professor Diab commented: "Establishing a cooperative relationship in the field of vocational training with the UAE Ministry of Health & Prevention and governmental and private sectors, are a great opportunity to share our experiences and continue to bridge the academe in the field of healthcare, education and training."
Categories