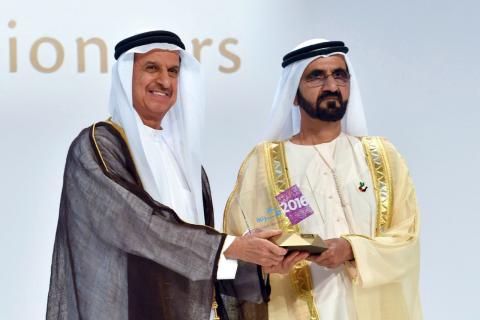 45 leading individuals & organizations recognized for supporting Year of Reading initiative
Over 5,000 books distributed for newborns as part of Ministry's 'My First Book' initiative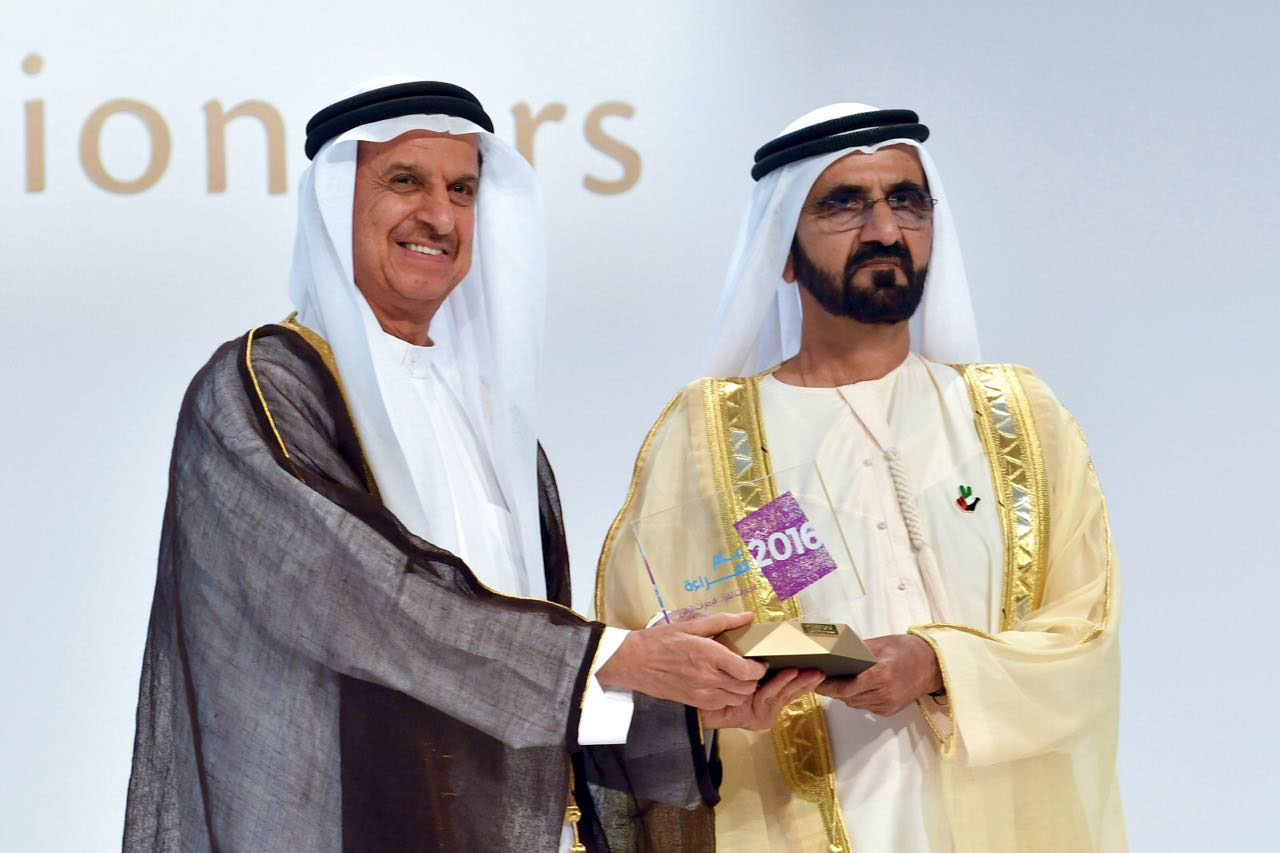 The Ministry of Health and Prevention has won the best federal initiative award for promoting early childhood reading program during a ceremony in Abu Dhabi led by H.H. Sheikh Mohammed bin Rashid Al Maktoum, UAE Vice President and Prime Minister and Ruler of Dubai. The Ministry was one of the 45 individuals and organizations recognized over their support for the government's Year of Reading initiative. The ceremony was held as part of the nationwide 45th National Day celebrations.
Dr. Hussein Abdel-Rahman Al Rand, Assistant Undersecretary of the Ministry of Health and Prevention Assistant Sector - Health Centers and Clinics, received the award on behalf of the Ministry. Dr. Al Rand expressed his gratitude for the honor bestowed on the Ministry, adding that the government entity is one of the leaders and major supporters of the public efforts to flourish a culture of reading in the UAE.
Dr. Al Rand cited the Ministry's 'My First Book' initiative launched in collaboration with the "Kalemat Group". The initiative seeks to promote love of reading and knowledge among children at the earliest stages in line with the goals and objectives of the 'National Strategy for Reading 2016-2026.' Under the program, the Ministry already distributed 5,000 bags with books to mothers who gave birth to their firstborns in 60 select health centers.
"Under the guidance of our leaders, we are confident that reading will become a way of life in the UAE come 2026 as per the objectives of the 'National Strategy for Reading.' We at the Ministry has been launching unique initiatives to promote reading in local communities, including 'Pulse Reading,' 'E-Library,' 'Mobile Library, and 'Electronic Research Bank,' among others," Dr. Al Rand added.
Categories