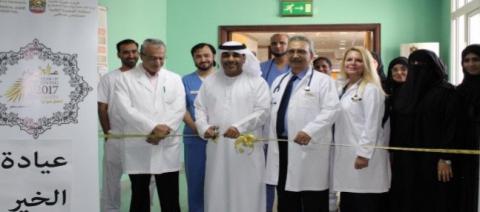 In line with 'Year of Giving,' initiative helps 800 patients in first month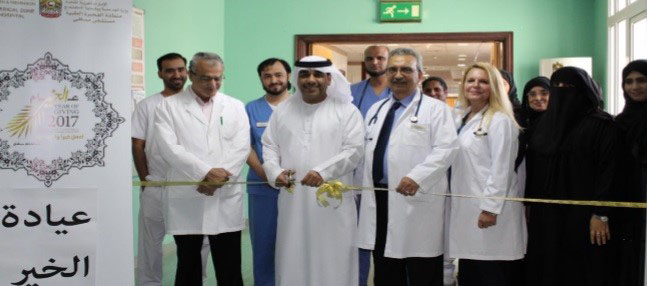 The Ministry of Health and Prevention recently announced that the one-year 'Giving Clinics' initiative designed to provide free medical consultations has yielded positive results a month after its launching in mid-March. The initiative, which is in line with the declaration of 2017 as the 'Year of Giving,' aims to help people in need and make them happy.
Undersecretary H.E. Dr. Mohamed Salim Al Olama underscored the Ministry's keenness to harness all essential resources to ensure the initiative's success according to the vision of H.H. Sheikh Khalifa bin Zayed Al Nahyan, UAE President, and the directives of H.H. Sheikh Mohammed bin Rashid Al Maktoum, UAE Vice President and Prime Minister and Ruler of Dubai.
He said the initiative is helping young and older patients of all nationalities and is promoting individual and community health by building a comprehensive, sustainable, and healthy environment according to local and international policies, legislations, health programs, and partnerships.
H.E. Dr. Al Olama said: "Thanks to the directives of our wise leadership, the well-established initiative embodies the highest form of philanthropy, promotes the values of social solidarity, and flourish a culture of volunteerism, social responsibility, and patriotism. It is also in line with the national program promoting happiness and positivity in the community."
Under the initiative, H.E. Dr. Youssif Al Serkal, Assistant Undersecretary for the Ministry of Health and Prevention's Hospitals Sector, said that Ministry-affiliated hospitals and health centers are providing free medical consultations with treatment plans from 5 p.m. to 8 p.m.
According to H.E. Dr. Al Serkal, 35 clinics in 10 hospitals from four medical districts in Sharjah, Umm Al Quwain, Ras Al Khaimah, and Fujairah are involved in the program. During the first month of the initiative, about 800 patients were seen under 14 different subspecialties that include neurosurgery; cardiology; pediatrics; internal medicine; endocrine, neurology, nephrology; gastroenterology; orthopedics; general surgery; ophthalmology and ear, nose, and throat.
He noted that patients of all nationalities were all praises for the Ministry-led initiative as they also commended the professionalism and dedication of all medical and technical staff volunteers.
Categories