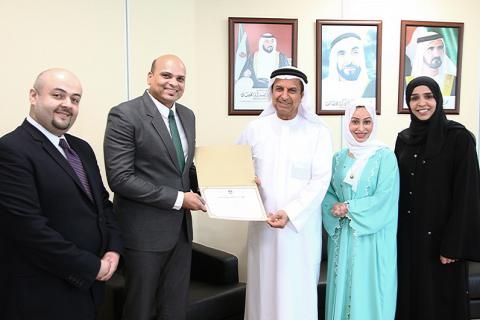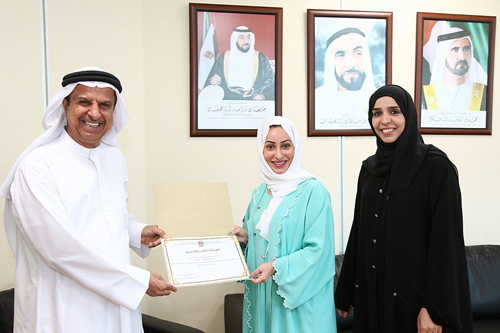 H.E. Dr. Hussein Abdul Rahman Al Rand, Assistant Undersecretary of Health and Clinics Sector at the Ministry of Health and Prevention (MOHAP), honored the organizers of the Unified GCC week for the event's success in promoting oral and dental health at the office of the Ministry in Dubai. The event coincided with the World Oral Health Day.
Dr. Hussein Al Rand commended Dr. Maryam Sayed Jaffar, Head of Dental, and emphasized the Ministry's commitment to promote a culture of excellence, highlight the functional competencies of the department, motivate personnel to upgrade their work performance levels by adhering to international standards of excellence, and foster innovation. He also noted the importance of collaborating with the GCC Executive Office of the Council of Health Ministers to ensure the successful implementation of the dental department's initiatives, support the development of related programs, and the adoption of preventive measures to reduce incidents of tooth decay.
Dr. Maryam Sayed Jaffar expressed her gratitude to Dr. Hussein Al Rand for the commendation which serves as a strong encouragement for the dental department to further improve their performance and ensure the quality of services in efforts to educate the public on oral health. This is in line with the Ministry's active efforts to protect society, and the dental department's commitment to putting a beautiful smile on the faces of children and their parents by implementing preventive and early detection programs for school students. This is done by providing a strong framework that promotes awareness in a light and entertaining manner as well as by distributing gifts to stimulate children during interactive activities.
Categories