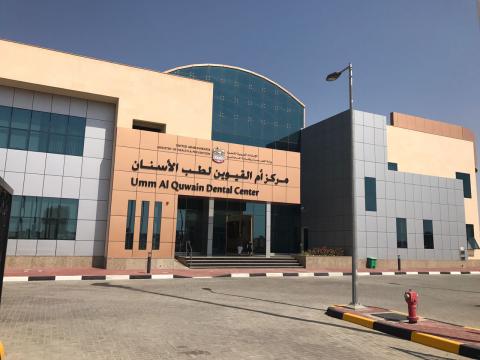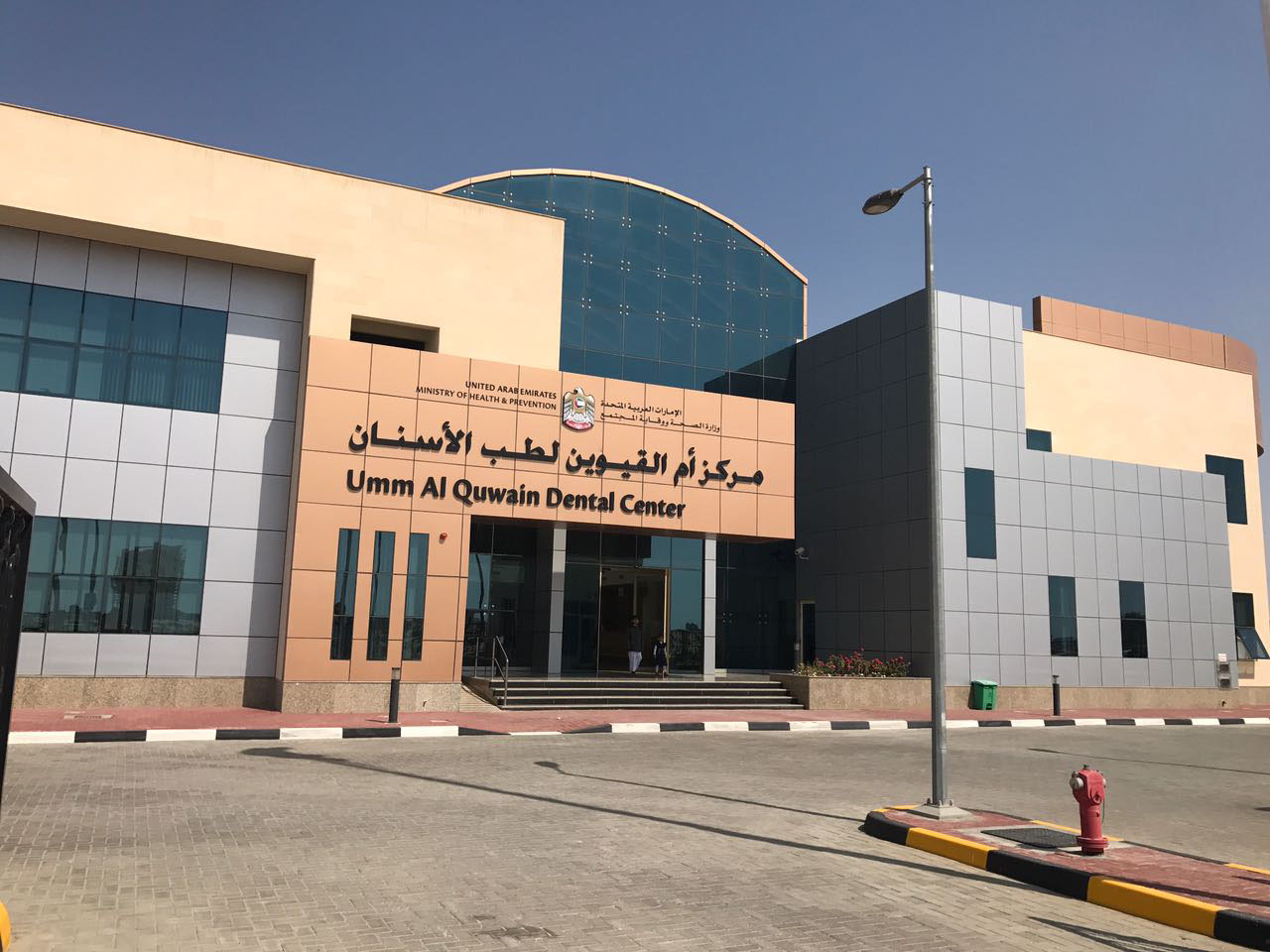 The Ministry of Health and Prevention represented by the Primary Healthcare Department of the Umm Al-Quwain Medical District recently announced that the newly opened Umm Al-Quwain Dental Center in Al Qarain has begun receiving patients beginning March of this year.
Dr. Hussein Abdel-Rahman Al Rand, Assistant Undersecretary of the Ministry of Health and Prevention's Health Centers and Clinics Sector, said the establishment of the Umm Al-Quwain Dental Center is in line with the Ministry's strategy to provide quality health services and raise health awareness among community members. H.E. said the center provides dental services to residents in Umm Al-Quwain and nearby areas according to the government's objective to deliver quality health treatments to citizens and residents.
H.H. Sheikha Fatima Bint Abdullah Al Qasimi, Director of Umm Al-Quwain Medical Zone, emphasized that the center offers an integrated portfolio of high-quality dental services for children and adults alike backed by state-of-the-art facilities such as a surgery clinic and a digital panoramic dental x-ray which uses low radiation and produces high-definition images for accurate representation of teeth and surrounding tissues and jaws.  In addition, the center boasts of modern devices, including the laser tooth whitening.
For her part, Dr. Maryam Sayed Jaffar, Head of the Ministry of Health and Prevention's Dental Department, said that the modern design of the two-storey center meets the highest criteria and international standards, with offered quality services delivered by qualified medical staff and technicians. It has 14 clinics covering various medical specialties, including general treatment, orthodontic, endodontics, fixtures clinic, pediatric dentistry, and oral and maxillofacial surgery.  A laboratory features state-of-art dental technologies such as the high-tech CAD (computer-assisted design)/CAM (computer-assisted milling) device for dental restorations. The center is open from 8 am to 2:30 pm.
In terms of treating children, H.E. Dr. Fatima Nasser, Director of Umm Al-Quwain Dental Center, said the center uses nitrous oxide, or 'laughing gas,' to calm down and relax anxious young patients. The center also has a special section for sterilization built according to the highest international standards to prevent infection.
Categories