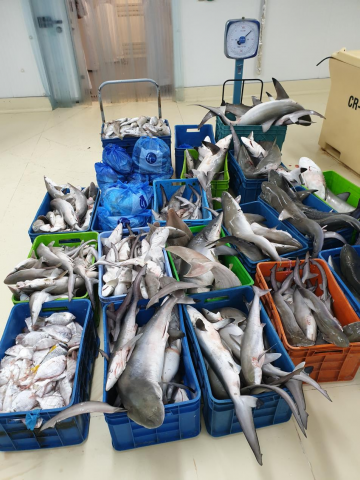 The Environmental Compliance Department at the Ministry of Climate Change and Environment (MOCCAE) carried out a surprise inspection at the Waterfront Market in Dubai. Inspectors seized 1,730 kilograms of fish, issued violation tickets to shop owners, fishermen and fish transporters who contravened the nation's fisheries regulations, and donated the haul to charities to benefit families in need.
Conducted in coordination with Dubai Municipality and the market management, the inspection on February 26, 2019, was part of a schedule of field visits aimed at verifying the compliance of environmental, agricultural, livestock and fishery facilities in the UAE with federal regulations.
The inspection team observed several violations of the Ministerial Decision No. 580 of 2015 concerning the prevention of fishing, selling and marketing of undersized fish and Ministerial Resolution No. 500 of 2014 regulating shark fishing and trade, which was still valid at the time of the inspection.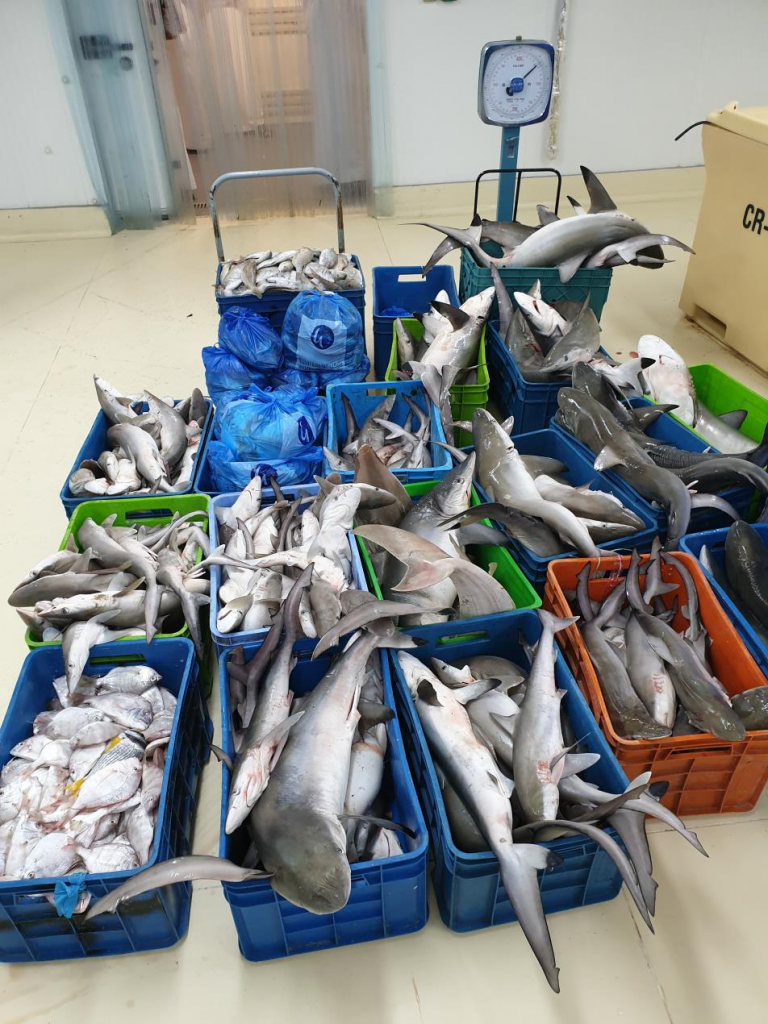 Following the inspection, the Ministry underlined the need to abide by the laws issued to preserve the country's fish stocks in order to achieve its strategic objectives of enhancing food safety and the sustainability of local food sources.
In February 2019, MOCCAE issued the Ministerial Resolution No. 43 of 2019 regulating shark fishing and trade. In force from March 1, 2019, the resolution overrides Ministerial Resolution No. 500 of 2014 as well as any contradictory legislation on the subject.
The Ministry systematically trains auditors to undertake field inspections to ensure compliance with aquatic resources protection legislations across a range of establishments, such as fish markets and shops, fishermen's landing sites, and fish importers and exporters. The inspections take place in coordination with the concerned federal and local departments.
MOCCAE advised the public to visit its website, www.moccae.gov.ae, to understand the federal laws and ministerial decisions related to its scope of work. In addition, it encouraged members of the community to report violations of these laws by calling the toll free number 800-3050 or via its social media channels.
Categories