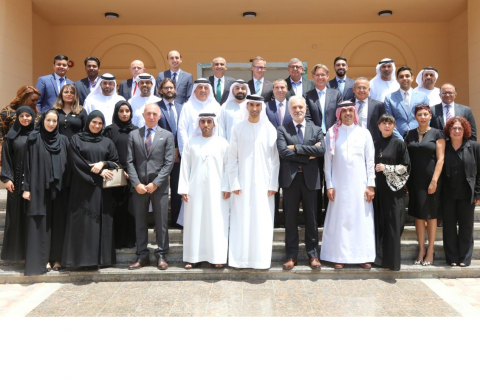 The Ministry of Climate Change and Environment (MOCCAE) has teamed up with the Coalition of Innovation in Recycling towards a Closed Loop Economy (Coalition Circle) to pilot a closed loop recycling model for plastic bottles, beverage cartons, and other packaging in Abu Dhabi.
To coincide with Earth Day, observed every year on April 22, His Excellency Dr Thani bin Ahmed Al Zeyoudi, Minister of Climate Change and Environment, hosted a roundtable at MOCCAE's Abu Dhabi premises to discuss the new partnership. As a key item on the agenda, His Excellency Engineer Saif Al Shara, Assistant Undersecretary for Sustainable Communities Sector at the Ministry, and members of the coalition signed a pledge representing a voluntary commitment to developing a circular economy model to tackle plastic and packaging waste pollution through improving the mechanisms of collection and recycling.
Highlighting some of the issues that make tackling plastic pollution an urgent priority for the UAE, His Excellency Dr Al Zeyoudi said: "Statistics indicate that nearly 13 million tons of plastic enters the world's oceans every year, causing annual ecological losses of over US$13 billion to marine ecosystems. It is also expected that there will be more plastic in the oceans than fish by 2050.
"As for the terrestrial environment, studies have shown that plastic releases toxic chemicals into the surrounding soil, which can then seep into the groundwater or other water sources. This can cause diverse harmful effects on species that grow in the soil and consume the contaminated water."
He added: "Recognizing the gravity of this issue and in a bid to address the root cause of plastic pollution, the UAE government is taking active measures to shift towards a more plastic-circular economy and adopt environment-friendly waste management solutions. Our integrated approach to waste management is in line with the country's ambitious target of diverting 75 percent of municipal solid waste away from landfills by 2021."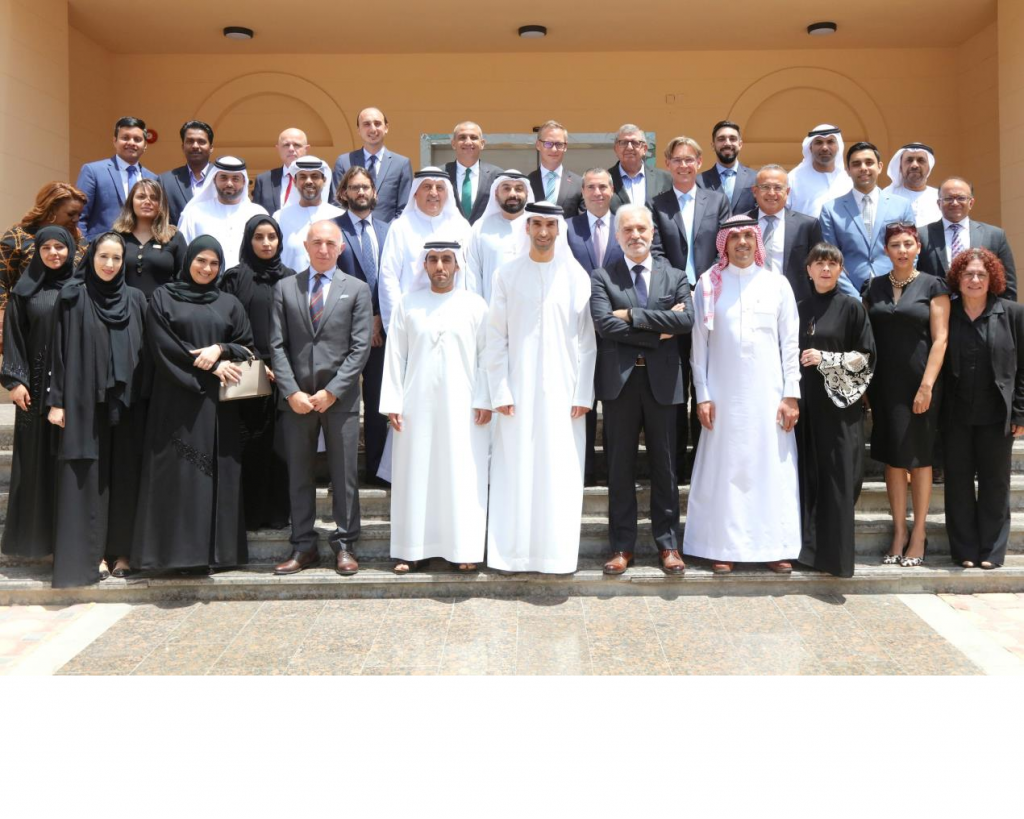 On behalf of the coalition, Murat Ozgel, General Manager of Coca-Cola Middle East and Deputy President of Coca-Cola Middle East and North Africa, said: "We need to take urgent and important steps to address plastic and packaging waste pollution. This coalition's objectives are aligned with the UAE Green Agenda 2030 and the UAE National Sustainable Production & Consumption Plan (2019-2030) to promote production and consumption patterns that achieve sustainable management, reduce environmental stress and support the transition to a circular economy."
He added: "As part of the initiative, the coalition will launch a pilot project in Abu Dhabi to test the economic and environmental impact of plastic and other packaging material on the circular economy. Based on the outcomes of this project, we will develop recommendations to accelerate sustainability solutions and build an optimized waste management infrastructure."
MOCCAE and Coalition Circle also urged organizations, institutions, and residential communities in Abu Dhabi to play a role in the nation's transition to a green economy by contributing their segregated packaging (bottles, multi beverage cartons, bags and other packaging materials) to the pilot project.
Members of Coalition Circle include BASF, Borouge, Tetra Pak, Carrefour, Coca-Cola, Dow Chemicals, Environment Agency - Abu Dhabi, Gulf Petrochemicals and Chemicals Association, McDonald's UAE, Nestlé, Procter & Gamble, PepsiCo, Unilever and Emirates Nature - WWF.
Categories