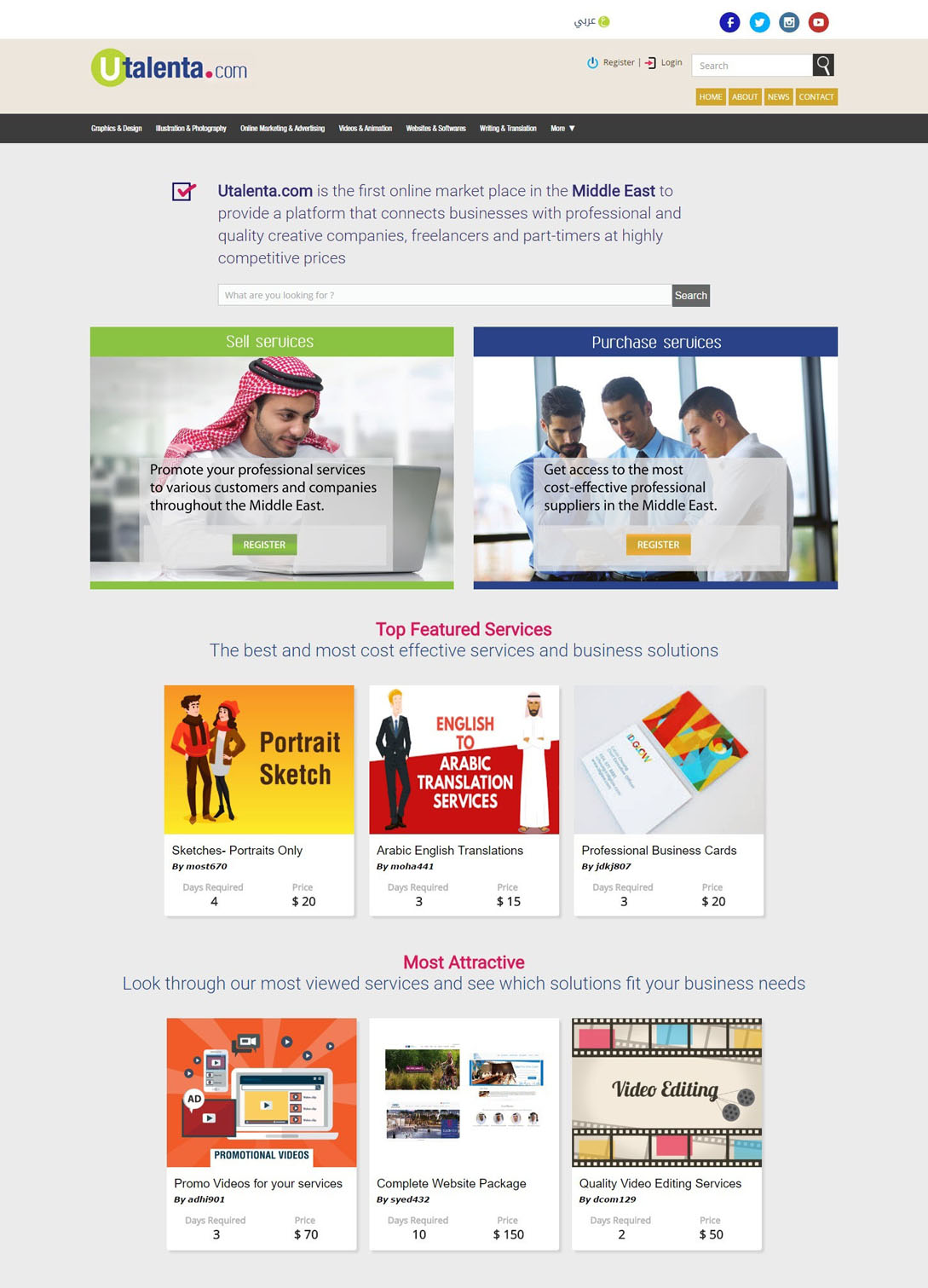 Registered professionals in digital graphics, video production and animation, writing and translation, software and web development, online marketing and advertising, and a host of other services will enjoy access to a wide range of businesses, wider flexibility, an additional source of income, an opportunity to gain new experience and stay in the trend.  Newly graduates or even students may also join the Utalenta.com community to start networking and experience working in a virtual office.
Utalenta.com comes at a time when independent work is increasingly becoming an international trend whether by choice or a necessity among the global workforce. This is more apparent in Europe and the United States. A global report by McKinsey Global Institute showed that about 162 million people are now engaged in some form of independent work. The online freelancing market, in particular, is growing rapidly across the world and industry players predict that the market will grow to USD 10 billion to USD 20 billion by 2020. The Middle East region's share is conservatively seen to reach up to USD 100 million.
Utalenta.com, which is poised to become the region's biggest online talent hub offers SMEs and business owners with a single channel to directly communicate with various talents, get the best outcomes and results in a shorter time frame, and access cost-effective and competitive business solutions, among others. It provides a borderless opportunity to SMEs looking to cut down their costs. It is designed to effectively help companies find the right skills in no time and individuals to work with at higher flexibility.
With the advances in digital platforms, many portals are facilitating the transactions between talents and businesses even if the talent is in another continent, disrupting time zones to be able to deliver the required job in real-time. Thanks to the internet, many professionals are now using online marketplaces to offer their expertise or bid for projects, while affording companies to expand and manage their resources in a smart way.
Creative professionals can register for free at www.utalenta.com to take advantage of its numerous career opportunities. Additionally, businesses may request for a quote for any of the offered services.
Categories