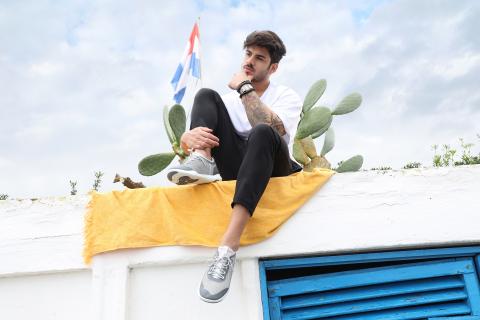 For GEOX, the 2019 Spring-Summer season brings great technological innovations. Thanks to these, the men's footwear collection once again revolutionises the concept of breathability and aeration, bringing a new way of living and walking that is in perfect harmony with the surrounding environment, no matter the time of day.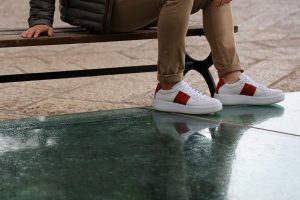 For adaptable, everyday use, AERANTIS™ is a new simple, elegant walking shoe that has curved lines and tonal colour matching. Inside, it conceals an air circulation system, built from a sophisticated mix of technologies. Thanks to circular, geometrical elements of varying sizes, the AERANTIS™ sole provides excellent support and boosts the breathability of the Net Breathing System™. The sole also contains the new Ventilation System, an EVA midsole which helps air to circulate, while the Inner Breathing System in the upper ensures all-round breathability, thanks to a lining with air pockets and a new soft touch covering that helps heat to dissipate. The star feature of the new Nexside model is the Side Transpiration System, a technology developed to ensure superior breathability through holes in the sides of the sole. Between the midsole and the tread there are also grooves that increase shock absorption and form chambers of air that are connected to the outside through holes on the edge of the tread. What's more, Nexside not only features the Inner Breathing System, but also the Ventilation Arch, a breathable mesh insert placed in the shoe over the arch.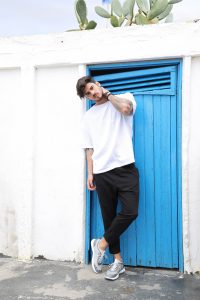 Extremely light and flexible, Nebula™ and Nebula™X are also given a makeover in striking two-tone, with natural leather inserts and hiking details. White, on the other hand, is the colour of the new sneakers in soft leather with a contrasting logo strip. Another model with the special breathable sole makes playful use of red, dark blue and grey to create a patchwork of materials and finishes. When summer is at its zenith, the softness of suede is matched with the pastel tones of refined, hand-crafted slip-ons. For more elegant summer occasions, leather with a braid print a great classic for moccasins and walking shoes, while GEOX Leather technology ensures that more formal brogues and monk strap models remain perfectly waterproof.