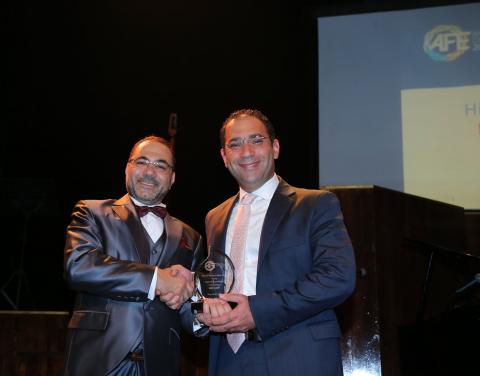 Menacorp has been recognised at the Arab Federation of Exchanges (AFE) Annual Conference 2017, held on 26th and 27th of April 2017 at the Four Seasons Hotel Beirut in Lebanon. The company received the award for realizing the highest value of trading shares within the Dubai Financial Market during 2016.
Arab Federation of Exchanges Annual Conference is a platform where the leaders of the Arab financial markets share knowledge, expertise and insights with their international counterparts as well as discuss ways to implement global best practices within the region. The 2017 edition of the event was held in collaboration with the Beirut Stock Exchange and saw the participation of several high profile speakers such as H.E. Ali Hasan Khalil, Minister of Finance of Lebanon and Meyer Frucher, Vice-Chairman of Nasdaq Group.
Nabil Al Rantisi, Managing Director – Brokerage, Menacorp said: "The Arab Federation of Exchanges is the guiding body for the Arab stock exchanges which continues to play a significant role in creating a transparent environment for the Arab capital markets. The conference offered a dynamic platform to debate on key topics related to the region's financial sector and enabled networking opportunities with international financial experts. We thank the Arab Federation of Exchanges for recognizing Menacorp as the leading securities brokerage firm on the Dubai Financial Market for the fourth consecutive year."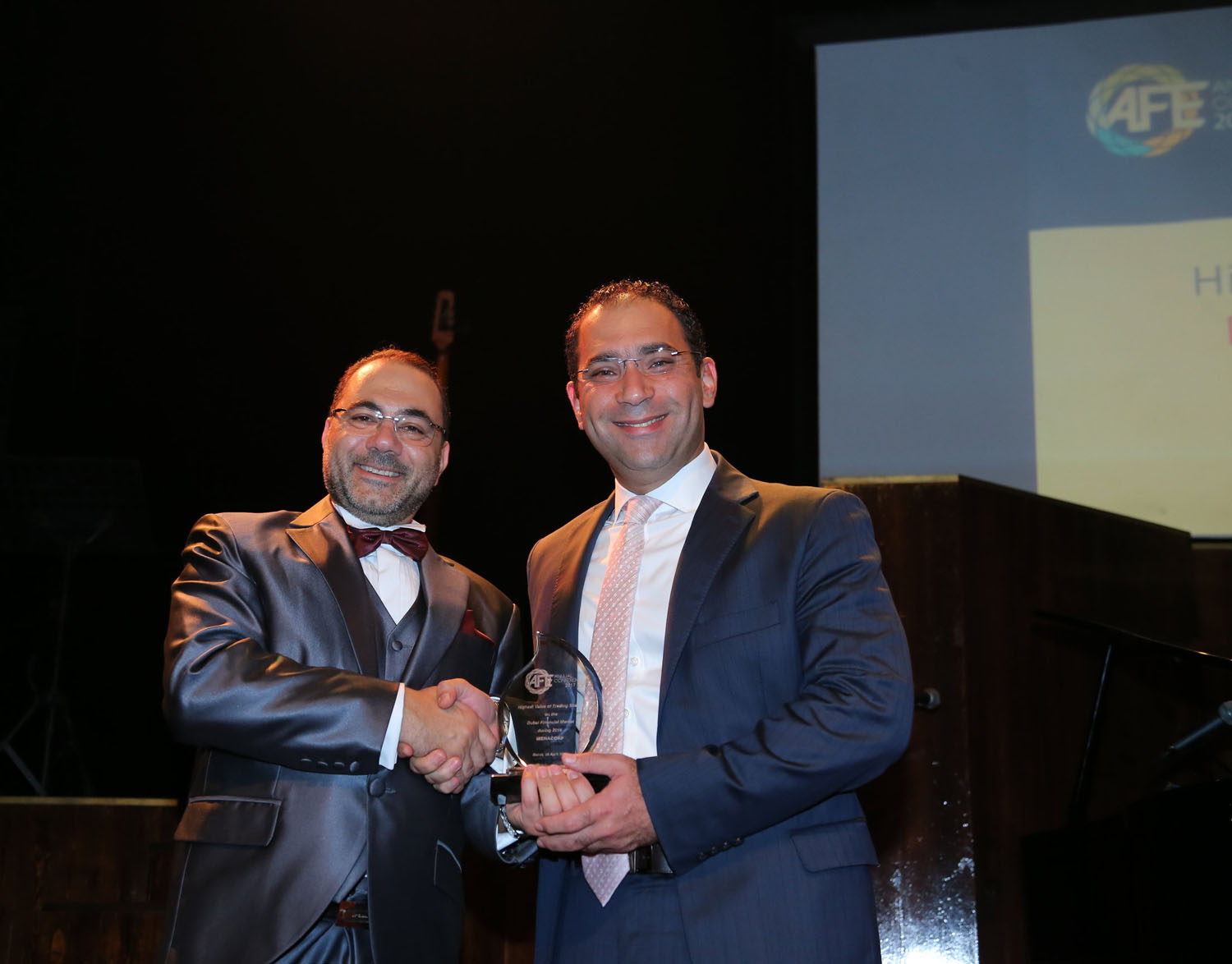 Dr. Fadi Khalaf, Secretary General - Arab Federation of Exchanges presenting the award to Nabil Al Rantisi, Managing Director – Brokerage, Menacorp
About Menacorp:
Menacorp is an award-winning financial services firm authorized and regulated by the UAE's Securities and Commodities Authority and the Dubai Financial Services Authority. Its extensive expertise covers financial advisory, brokerage, asset management and financial research provided across the Middle East and North Africa (MENA) region. Menacorp is backed by one of the largest and most diversified Emirati conglomerates, the Bin Hamoodah Group – the company's main shareholder.
Categories