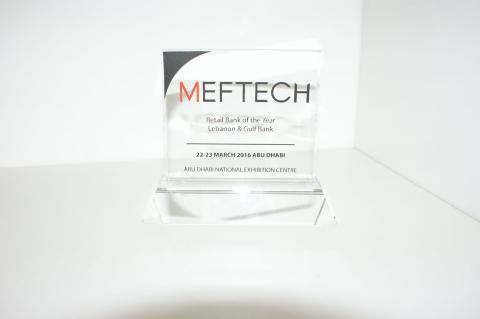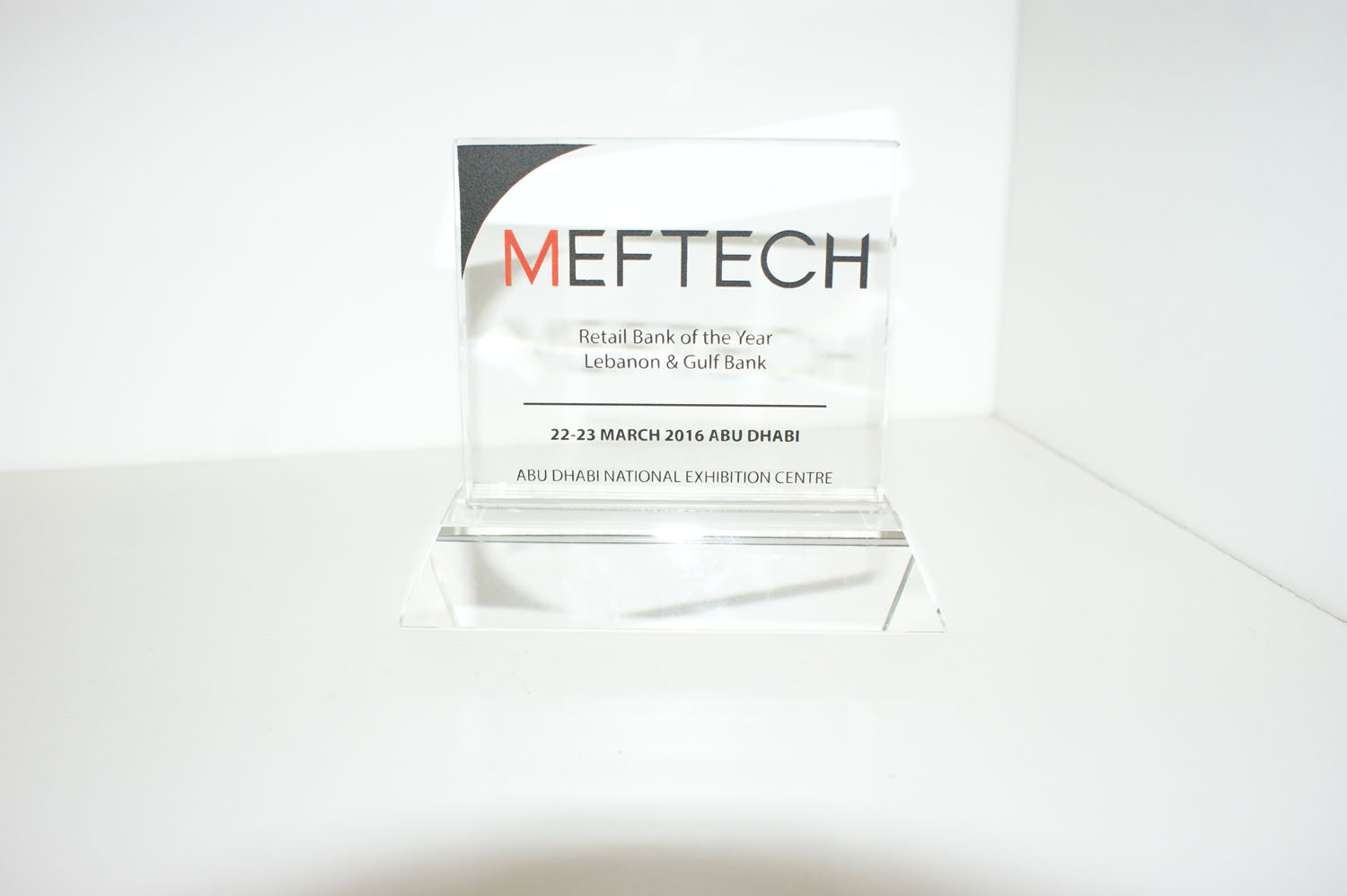 As a part of its achievements, LGB BANK S.A.L. was nominated the best retail bank this year, from MEFTECH awards, the global platform of financial technology, during the most exclusive event in the Middle East and North Africa, where financial and banking creativity and innovation are well recognized and honored. The event took place in Abu Dhabi Technology Exhibition Center.
Honored for the Best Retail Bank of the year, LGB BANK S.A.L. adds the award to its various innovative successes in terms of services and numerous financial products, while showcasing its expansion locally and regionally. MEFTECH Award for financial innovation gathers committed financial institutions, in the countries across the Middle East and North Africa that feature developed financial services and banking products, in addition to an enhanced customer service and efficient banking, through the whole year.
Commenting on the occasion, Mr. Samer Itany, Vice Chairman of LGB BANK S.A.L., expressed his pride and gratitude for the team's efforts that strive constantly to highly raise the name of the bank, globally and in the region, saying, "The prize awarded today, proves our insistence on innovation and singularity, and providing the best for our customers. We are confident that the award will create an incentive, pushing us to more accomplishments while maximizing our efforts to serve better." Adding, "Possessing the MEFTECH Award will inspire us to look forward to the completion of our expansion to provide our services across the Lebanese territory, in order to satisfy our customers and facilitate their banking transactions."
Following the announcement of the unaudited financial results for the year 2015, where Lebanon and Gulf Bank S.A.L. achieved pioneered successes among Lebanese "Alpha" banks, comes the MEFTECH award for best retail bank of the year demonstrating the innovative development of LGB BANK, through a full range of traditional banking products, delivered in 18 branches in Lebanon, a branch in Cyprus, a representative office in Dubai, in addition to highly secured electronic banking services through internet connected mobile phones. Moreover, customers are eligible to benefit from an unprecedented banking services such as night banking service, in addition to distinctive products such as MasterCard for foreign currency in UAE Dirham, Turkish Lira, Saudi Riyal and Sterling Pound.
Categories