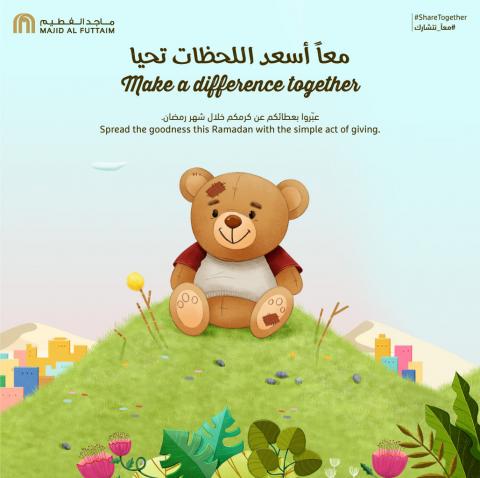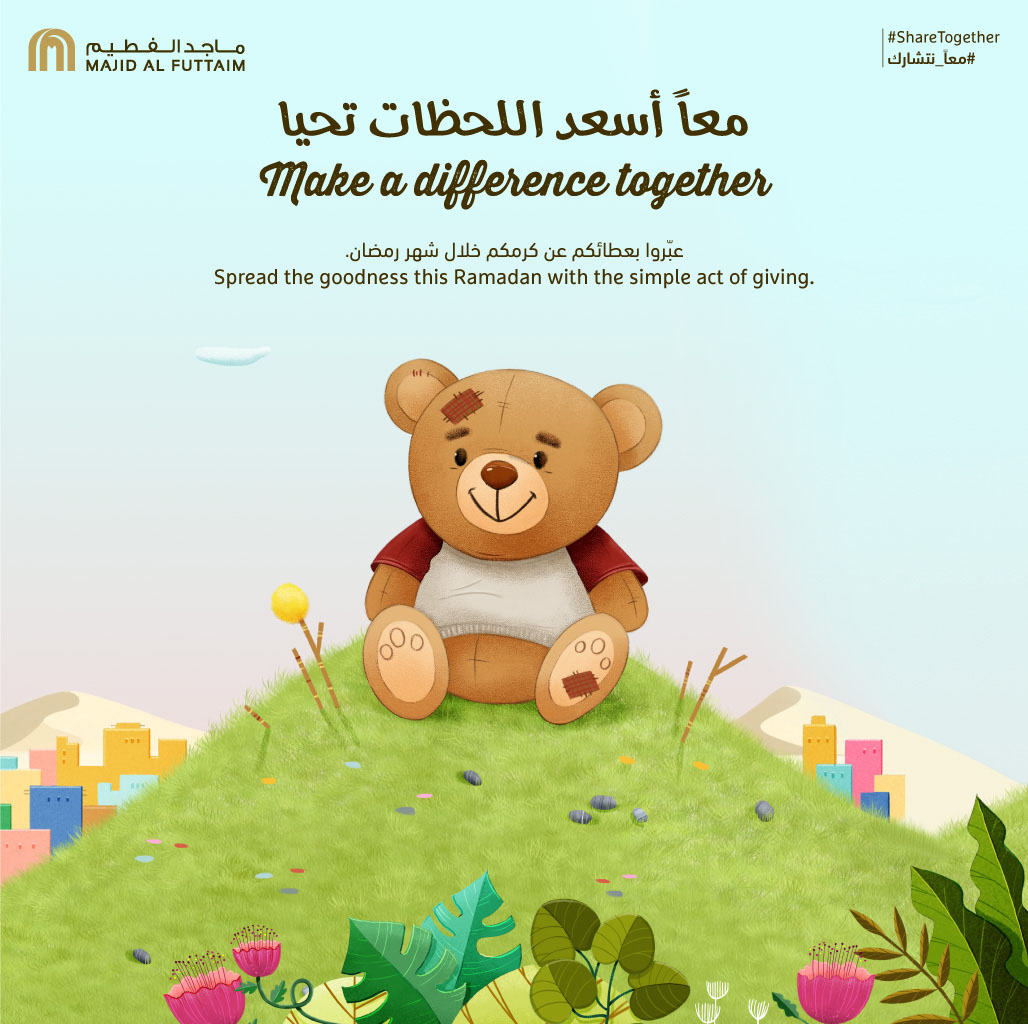 Majid Al Futtaim, the leading shopping mall, communities, retail and leisure pioneer across the Middle East, Africa and Asia, today launched its 11th annual 'Make A Difference' campaign, which encourages the act of giving during the holy month of Ramadan.
Majid Al Futtaim's Ramadan campaign promotes kindness within the community by allowing people to make a difference through the donation of everyday essentials to families in need. Donation items can include clothes, toys, books, food and electronics, which will help families across the region experience the spirit of the holy month.
Commencing on 26 May 2017 and continuing into Eid, Majid Al Futtaim will have special donation boxes placed at its shopping malls, leisure and entertainment destinations, and Carrefour stores across Bahrain, Egypt, Lebanon, Oman, and the UAE. People can also follow the campaign on social media by using the #ShareTogether hashtag on Twitter, Facebook, LinkedIn and Instagram.
Majid Al Futtaim employees will also embrace the spirit of giving by taking part in a number of initiatives during the holy month. In collaboration with Red Crescent, employees will help less fortunate children celebrate the joy of Ramadan by hosting a special iftar for them. Employees will also host an iftar for workers at Majid Al Futtaim construction sites and will prepare gift packs for them as part of the 'We've Got Your Back' campaign. Ahead of the distribution of donated items at the end of the campaign, employees will gather with their families to fill the Eid boxes with the donations made.
Majid Al Futtaim will partner with Fetchr, the delivery service application, to make the donation process more seamless in the UAE. The partnership will enable customers to contribute to the 'Make A Difference' campaign, as Fetchr has committed to picking up donations and delivering them to Majid Al Futtaim destinations free of charge. Customers need to download the application and place a 'send' order using the standard service. They should then enter the pickup location and time, and enter the promo-code 'Donate' for free collection and delivery.
Across the region, Majid Al Futtaim is once again partnering with charitable organisations such as the Islamic Association in Bahrain, Ahl Masrin Egypt, Bassma and Al-Mabarrat Association in Lebanon, Dar Al-Atta in Oman, and Red Crescent in the UAE, ensuring timely and appropriate distribution of all donated goods through their humanitarian network during Ramadan. Last year, more than 13,000 people contributed more than 63,000 books, 46,500 toys, and 52,000 kilograms of clothes through the campaign and the company also received USD 84,868 (AED 311,699) in cash donations from customers.
Categories