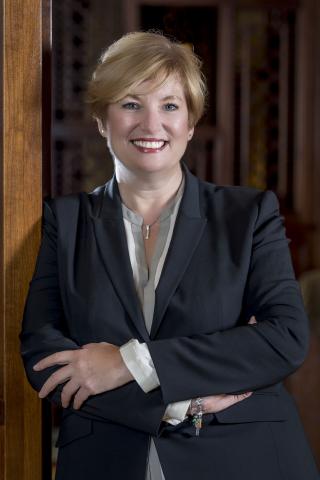 From a young age, Linda Griffin has had a flair for hospitality.
She got the travel bug around the age of 12 years old where she stayed in her first hotel, Hilton Toronto, a huge skyscraper with glass elevators.  She enjoyed the excitement of staying overnight in a room that wasn't in her home and going to a restaurant for the full breakfast experience. 
Linda's thirst for visiting different countries was quenched whilst in high school, where she visited France, Italy and Hong Kong, and her love for seeing the world only grew bigger.
Whilst her heart loved to travel, her mind loved business and she decided to combine this with her passion for hospitality.
After obtaining a Bachelor of Art in Hospitality and Management from Ryerson University in Ontario, Canada, Linda started her working career with Hilton Worldwide in 1989.
Working her way from Assistant Front Office Manager in the place that started it all, Hilton Toronto, she was promoted to Hotel Manager and then General Manager.  Over the next 30 years, Linda oversaw many of the world's most prestigious and high-profile hotels across the globe, including the Hilton London Kensington and the Athenee Palace Hilton Bucharest.
Linda has managed projects in various countries including Istanbul, Japan, Puerto Rico, Kenya, Venezuela and has constantly been on the move – much to her delight.
She then joined the Jumeirah Group in 2016 where she played a supportive role in opening the Jumeirah Dar Al Naseem,
In September 2017, Linda was appointed General Manager during the pre-opening phase of the Jumeirah at Saadiyat Island Resort, Abu Dhabi's first eco-conscious property.
Opening Jumeirah at Saadiyat Island Resort is Linda's biggest achievement and it's not only the property that she is interested in looking after. Her team members are very important to her and she has high hopes of being instrumental in the development of their careers as they take the journey with her.
Categories