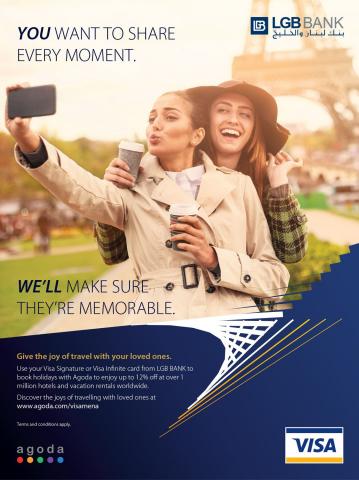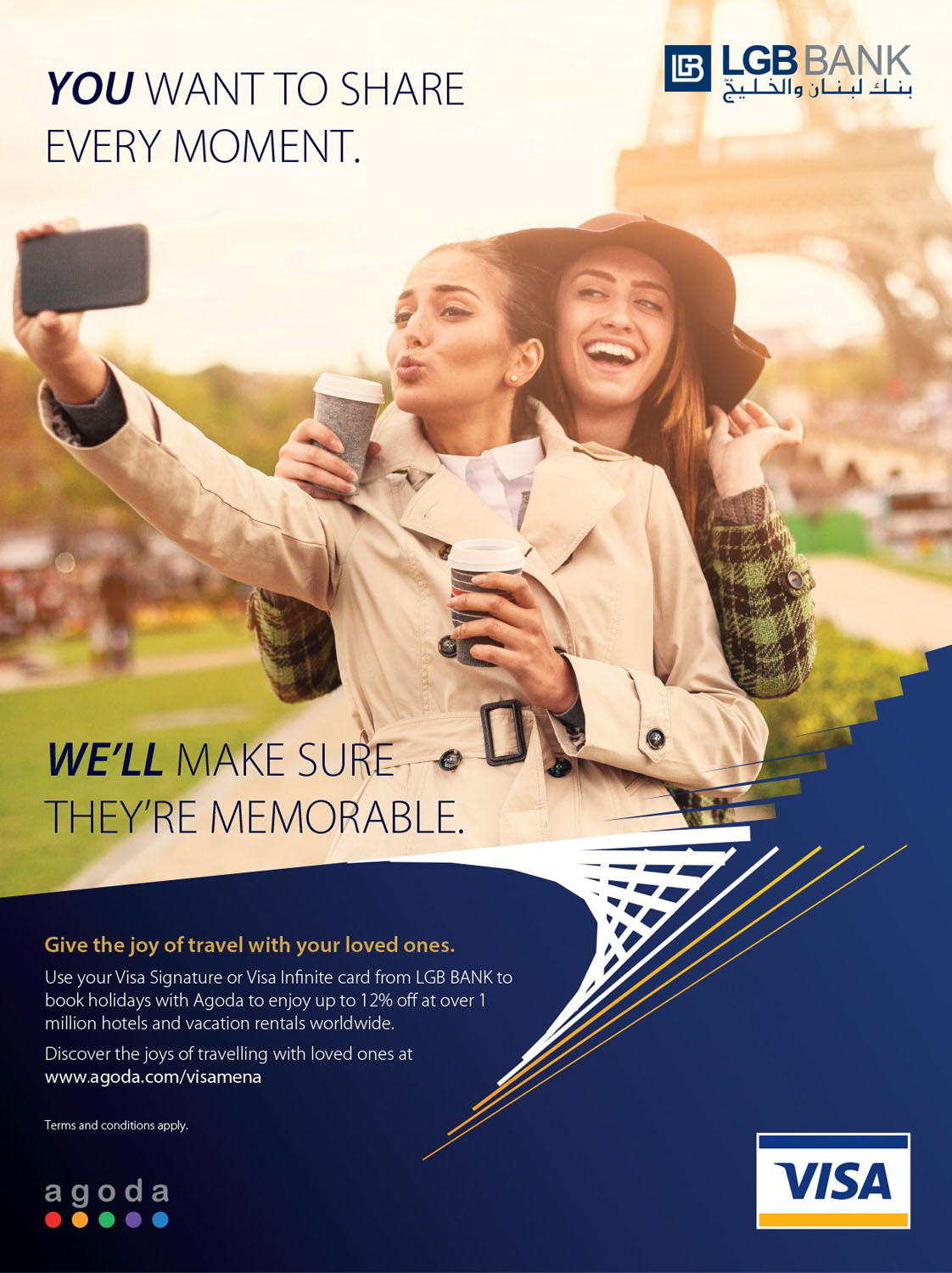 LGB BANK, in cooperation with Visa and Agoda, announced a new and unique offer that gives Visa cardholders the opportunity to spend amazing holidays and benefit from up to 12% off booking discounts applicable to more than one million hotels around the world.
Visa cardholders from LGB BANK will benefit from incredible deals on accommodation in the world's best and major hotels by using their Visa Signature or Infinite cards and booking online through Agoda's website www.agoda.com/visamena.
"All the promotions that the Bank puts forward are in the best interest of its clients for them to be able to benefit from booking the very best deals on any kind of accommodation, anywhere in the world and enjoy their family holidays in the top destinations," said Samer Itani, Vice Chairman and CEO of LGB BANK.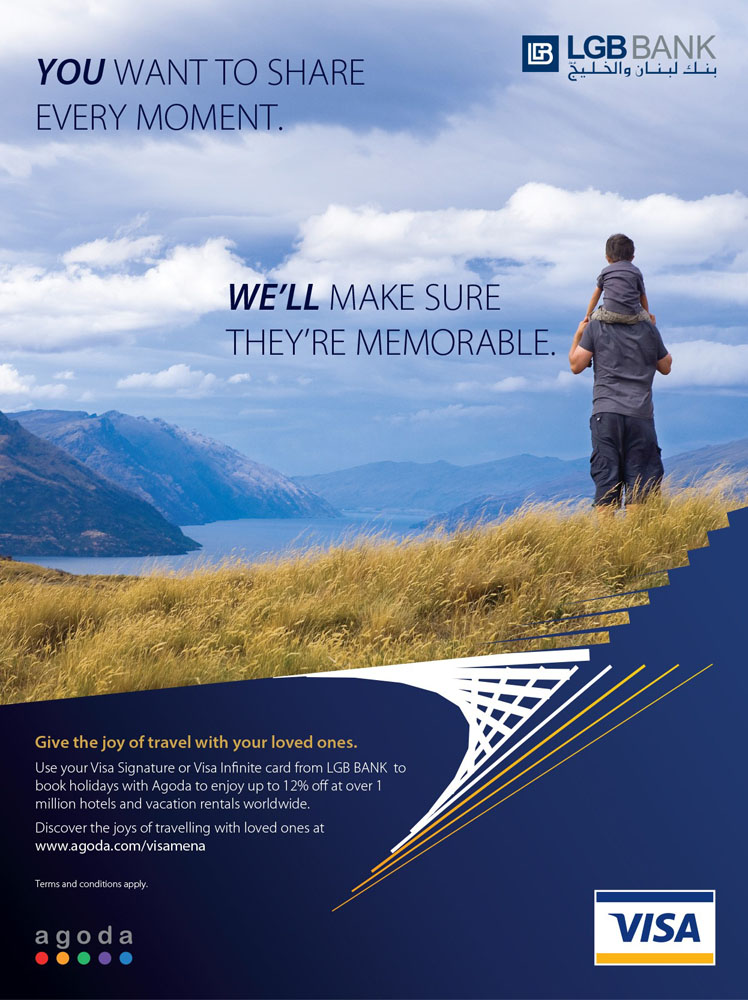 Categories