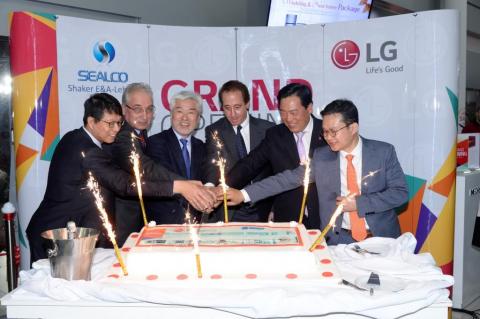 Beirut, March172015:
As part of its continuous efforts to create innovative mediums for customer interaction,LG Electronics launched its newly renovated flagship store at SEALCO's showroom in the Dora area, north of Beirut, the brand's official distributor in Lebanon.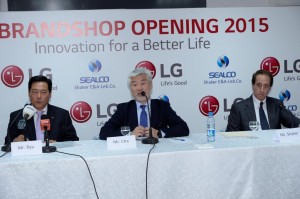 The newly renovated showroom was unveiled during a press conference held on March 13, 2015, which brought together representatives of the media and press as well as technology enthusiasts from around the nation. Representatives from LG, SEALCO and dealers all around Lebanon were also present.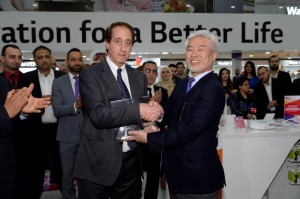 LG's "Brand Shop" offers a fully transformed shopping experience which will bring customers a one-of-a-kind consultancy service as opposed to traditional sales approaches and will help them make sufficient buying choices by selecting products that cater to their specific needs. Additionally, the showroom at SEALCO will offer customers the opportunity to experience LG's products via interactive demo zones, in addition to featuring a special loyalty program that yields numerous special offers and discounts.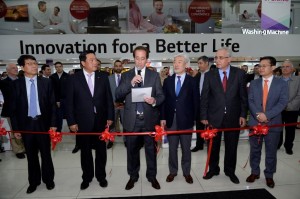 The Managing Director of LG Electronics Levant, Mr. Tae Hun Ryu, noted that Lebanon offers one of the most dynamic markets in the region, one where different consumer demographics show an immediate appreciation for innovation. Mr. Ryu further expressed his confidence in the "Brand Shop" concept store, which will redefine the standards of customer interaction in line with the brand's progressive, customer-centric approach.   From his end, Mr. Kevin Cha, President of LG Electronics in the Middle East & Africa, commented, "We strongly believe that the Lebanese people –loyal to LG Electronics- deserve an improvement in customer service, in order toconsciously guide them in their purchase decisions and buy what is best for them from our wide array of life easing products."   "We are excited to have this fresh concept store in place at SEALCO," explained SEALCO's CEO, Mr. Hassan Shaker. "Our prime objective is to create Innovation for a better life, which is one of the key differentiators of the LG Electronics brand."
Categories