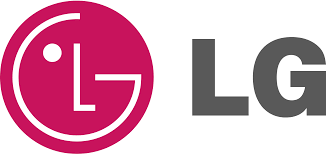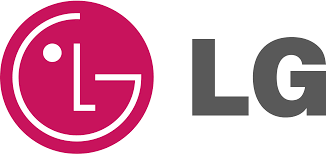 The mobile phone has become so ubiquitous and essential to modern life that it sometimes seems as though everybody has one in their pocket – you might well be reading this on one at this very moment. The rate of smartphone use worldwide has increased from 1.57 billion people using smartphones in 2014 to an estimated 2.53 billion in 2018, which is over a third of the global population. As smartphones get smarter, the benefits of owning one keep increasing, and thanks to LG's commitment to keeping costs economical, virtually anyone can own one. As phones, and even televisions, get smarter, they become more widespread, but high costs and unintuitive designs can make them seem unattainable. To combat this, LG is utterly committed to putting customers first, and this is reflected not only in its reliable, affordable, and high-quality products, or in its superb customer care, but in the extraordinary accessibility of its appliances and devices. Putting its customers first means putting all customers first, making special effort not to exclude those who have difficulties using electronics, such as people who are hard of hearing, visually impaired, or physically disabled. To make sure that everyone can take advantage of LGs full range of products, its televisions and smartphones come equipped with a suite of handy features and services that make them accessible to all. As a modern company that strives to be considerate, consumer-oriented, and inclusive, LG will stop at nothing to make sure that no-one is left behind when it comes to its products, which is why it offers the most accessible mobile and television experiences in the industry.
LG's mobiles all come equipped with features to help people who are have difficulty using them. For those who are visually impaired, LG has designed every one of its phones to be compatible with Google's TalkBack service, which can read any displayed text aloud for easier use. On-screen text can also be increased in size, and images can be enhanced with 'Smart Zoom' to make them clearer and more legible. Those who suffer from colorblindness can adjust colors and contrast to make their user experience more pleasant and avoid confusion. Physically impaired users who have difficult operating the often small or remote power and volume buttons on other smartphones have the option to unlock their LG phone and adjust its settings with simple and intuitive 'knocks' on the touchscreen, or other simple interactions or gestures. With their elegant ergonomic design, and their highly adaptable settings, these phones are remarkable user-friendly to everyone, regardless of their level of ability.
Besides mobile phones, televisions are among the most common household electrical items – long gone are the days when only a handful of homes contained color televisions, as today practically every home has a flat-screen or smart TV on hand. As with its range of mobile phones, LG has made sure that its televisions are equipped with a number of handy and inclusive features to ensure they are accessible to all. Even on larger monitors, it can be hard for the visually impaired to see small details on the screen, or to read text or subtitles. To combat this, LG televisions use their 'Magic Zoom' feature to zero in on specific areas of the screen by up to 500%. Their specialized 'Clear Voice' technology isolates and enhances the volume of human voices against noisy backgrounds, and the high-quality integrated speakers ensure that hard-of-hearing viewers never again struggle to understand what their favorite character just said. Even the remote controller is specially designed to be accessible – users with physical impairments can operate the controller with voice commands for simple hands-free use.
"At LG, we believe that nothing comes before the customer. We work constantly to make our devices as intuitive and user-friendly as possible, and we want absolutely everyone to be able to enjoy the products we develop," said LG's Levant Managing Director Hong Ju Jeon. "It brings me great joy to think that our accessibility features might allow someone who otherwise could not use one to experience themselves just how one of our phones has to offer. We will keep putting our customers' interests first, and making sure that LG products are available to whoever wants them, no matter what."
Categories