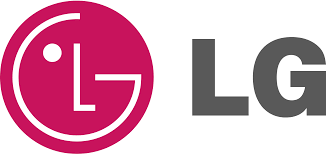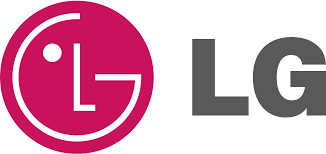 No business will survive long without satisfying its customers and addressing each of its customers' needs and wants. No matter how successful a brand becomes, failure is possible when the focus shifts away from the consumers. Translated on ground, placing the customer at the center of any business decision means focusing on the diagnostics of business problems and providing value through customized solutions. It is an 'outside in' approach driven by innovative service delivery experience to fulfil the customer's emotional needs and building healthy relationships with consumers that go long after the sale is made.
Yet, as companies ride the digital revolution wave, customer experience should remain at the forefront of this transformation. Today, we live in a hyper-connected world, where information is the commodity, Internet is the supply chain and Cloud is the warehouse. The move to digital actually involves a paradigm shift from the traditional product-centric strategy to one that focuses more on being customer-oriented. It stands to reason that digitization will bring in an era of highly evolved methods to innovate, engage and provide extra value, better design, and diversity to the customer.
With a legacy of consumer-oriented products in a wide range of areas, LG helps demonstrate what putting users first looks like in multiple fields. The proliferation of smartphones and reach of social media has transformed every citizen into a content creator. Now, anyone, anywhere has the capability of recording events in real time, editing and sharing them with everyone. Hence, brands are more and more creating smartphones that include all possible applications which can facilitate the process and use even more. In addition, brands are minimizing any possible faulty risks that can hinder products and as such user experience.  By doing so, LG like many other brands is putting consumers first. It extends thorough testing regimens to mid-tier products as well. This commitment to consumers at all levels underscores LG's vision for technology that helps all.
A prime example is the recent G6 smartphone which was pushed far beyond international testing standards to measure its physical durability. This resulted in a product that was not only ergonomically efficient, but more than ready for anything consumers could throw at it.
Managing Director of LG Levant, Hong Ju Jeon, commented, "LG consistently puts consumers at the forefront by examining solutions from the past, present and future of personal technology. LG has demonstrated its commitment to consumers by putting all of its products through rigorous testing designed to imitate the most extreme usage cases and which bring the best user experience."
For a device as important as smartphones, it's little wonder that consumers always want the best model available. This has increased the smartphone turnover rate, with most devices not lasting too far beyond the externally-created two-year lifecycle. Regular device upgrades are a great way to stay up to date. LG has put these ideals into action by opening a one-of-a-kind Software Upgrade Center with the goal of ensuring regular upgrades and valuable new features such as AI capabilities. The center aims to dramatically extend the lifespan of LG phones and create convenience for users. This is an important step in the journey to build trust in the hearts and minds of consumers, many of whom feel they are at the mercy of smartphone manufacturers' whims and desires.
LG's smartphone lineup also boasts design features designed to extend their lifespan. The Q6 takes cues from flagship models while also boasting a durable metal frame constructed of ultra-strong 7000 series aluminum. This ensures that the advanced software stored inside is protected throughout the phone's long lifespan. By applying the same high standards to mass-tier devices that it does to premium models like the G7 ThinQ, LG backs up its belief that all consumers deserve the best technology possible.
Anyone can claim that they are a consumer-friendly corporation, but not everyone goes beyond a surface level commitment to excellence and user-friendly solutions. To achieve that, LG pays extra attention and devotion to details, involved in the construction and design of LG solutions. Everything from material sourcing to device counters is done with consumers in mind, and the craftsmanship of LG products remains second to none.
Categories