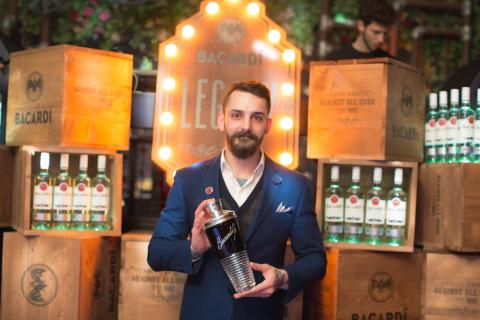 Ayman Zayour receives the Bacardi Legacy Beirut National Title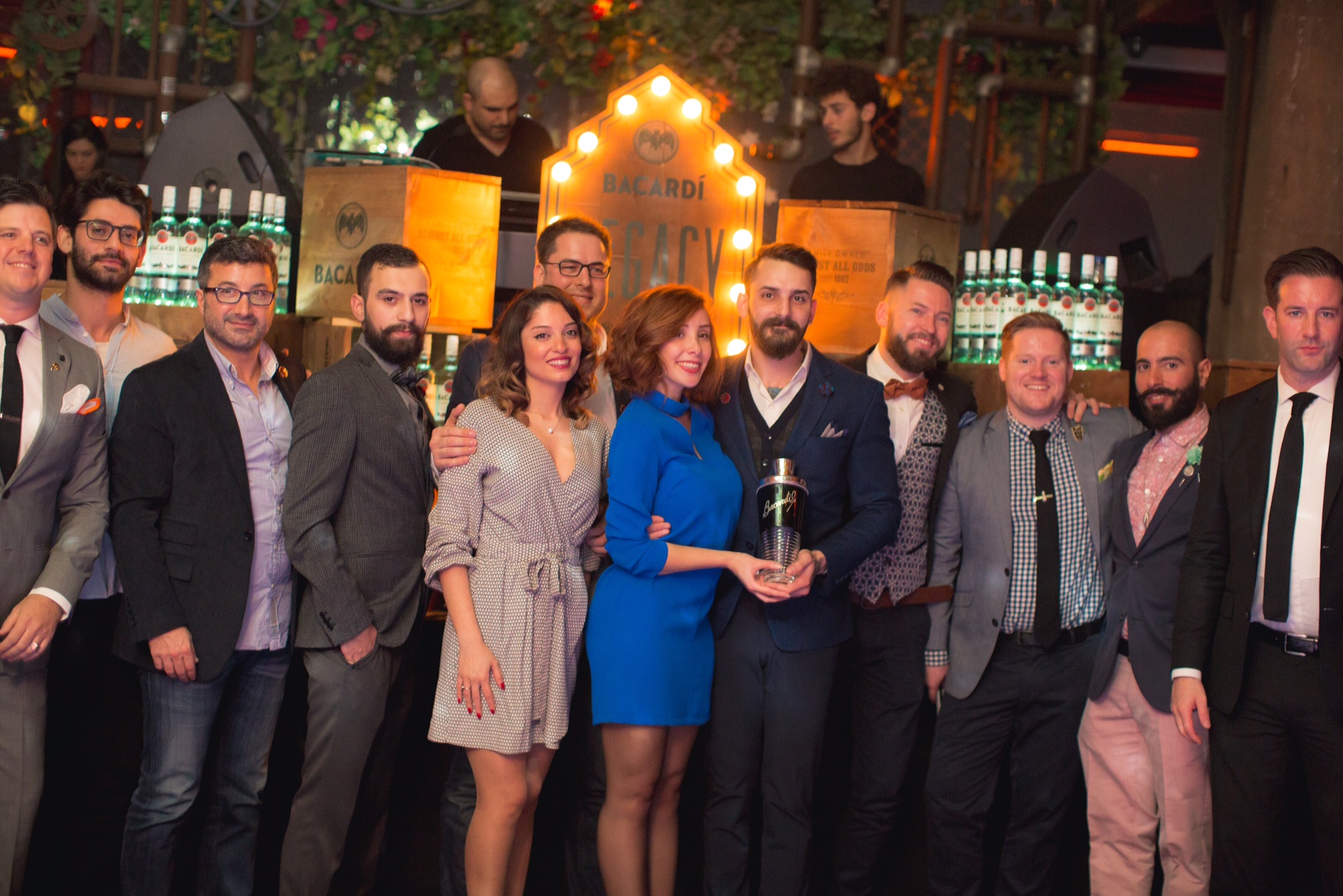 The much awaited Bacardi Legacy Cocktail Competition Final took place on Saturday February 27th at The Grand Factory, crowning Ayman Zayour as the national champion.  The announcement of the winner was followed by a C U NXT SAT lineup with a special appearance from DJ Ruede Hagelstein from Watergate Berlin.
Celebrating the notorious party spirit, three finalists presented their signature Bacardi cocktails: Wael Kosaifi from Villa Badaro with El Turath; Elie Kreidy from Central Station with Café Blanca and Ayman Zayour from Vivid with La Palma.
After an intense deliberation, the assigned judges, Dickie Cullimore, Bacardi Global Brand Ambassador; and Denzel Heath and Barney Toy, International Bacardi Legacy title holders, announced the winner.
Ayman will be representing Lebanon in the Global Final taking place in San Francisco, USA.
Categories