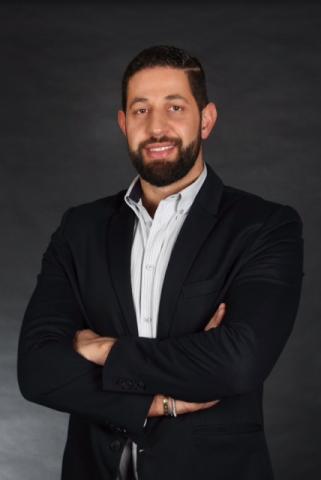 Beirut, February 3, 2015 – Nehman and Samer Hachem, founders of powdered food and drinks company Hintrag, were selected by Endeavor to receive support and mentorship while expanding their businesses globally. Hintrag stands out as a fast moving consumer goods company exporting business from Lebanon, a country that largely relies upon imported products. The selection took place at Endeavor's 56th international selection panel in Miami, USA. The Hachem cousins became the 20th and 21st Lebanese entrepreneurs embraced by Endeavor in three years, a testament to the country's strong entrepreneurship culture and its creative and ambitious people.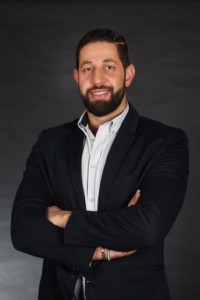 One of two leading players in Lebanon's powdered food industry, Hintrag provides customers in 24 countries with over 140 locally-specialized varieties of high-quality powdered drinks and desserts under the brand ARUBA
®
- from Lebanese dessert mixes to Asian dumpling mixes.  Hintrag's business success formula hinges on customizing product recipes to cater to different markets and local taste preferences, while quickly adapting to changing market costs and dynamics. The result is high-quality yet reasonably priced products, ranging between a wide variety of drinks and desserts mixes - from iced teas in Saudi Arabia through to Namoura in Lebanon, honey balls, rice puddings (Mohalabia), jellies, puddings, and cakes.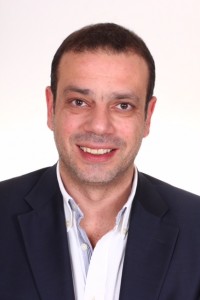 Since it was founded in 2008, Hintrag has successfully secured over 30% of the Lebanese market and penetrated over 4500 local stores, 16,000 supermarkets worldwide, and a strong presence in the MENA market. "With Endeavor's support, we plan to double Hintrag's global footprint over the next three years, expand our product offerings to better serve the African market and build efficiencies into our production and distribution processes to cut costs and facilitate expansion", said Samer  Hachem, co-founder and Managing Partner of Hintrag. In 2013, Hintrag was elected 'Business of The Year' in BLC Bank's highly-acclaimed Brilliant Lebanese Awards competition organized by BLC Bank. "We have been presenting Lebanese entrepreneurs  every year since 2011and the judges are always impressed by the sharp business acumen and dynamic thinking demonstrated by our candidates. This is the first business in the food space that has been selected and this shows how much the Lebanese ecosystem has developed over the past years and that all the elements are working towards one shared goal, that is recognizing and supporting the best entrepreneurs in the country", said Tarek Sadi, Managing Director of Endeavor Lebanon. The Lebanese entrepreneurs were selected from a total of 40 entrepreneurs from 13 countries to join the Endeavor Network. These candidates went through intense hour-long panel interviews with Endeavor board members and mentors, before being selected to join the Endeavor Entrepreneurs' network. The panelists debated each entrepreneur's case in discussions that led to a unanimous vote on all winning entrepreneurs, and helpful feedback for the rest of entrepreneurs to improve their businesses. Endeavor Lebanon continues to look for ambitious , High-Impact Entrepreneurs with leadership potential to grow, create jobs and accelerate the country's economic growth. Please visit the Endeavor Lebanon website for more information
www.endeavorlebanon.org
.
 About Endeavor
Endeavor
breaks down barriers that prevent entrepreneurs from reaching their high-impact potential. Hailed by
NYT
columnist Thomas Friedman as the "mentor capitalist" model and "the best anti-poverty program of all," Endeavor identifies entrepreneurs leading high-growth innovative companies around the world.  These entrepreneurs are given world-class strategic advice, access to key networks and other tools that will catapult them to success. With Endeavor's guidance they become "high-impact" – expanding employment, generating wealth and inspiring others to innovate.  Often overlooked, these local entrepreneurs are now jump-starting private sector development in their countries.
Categories