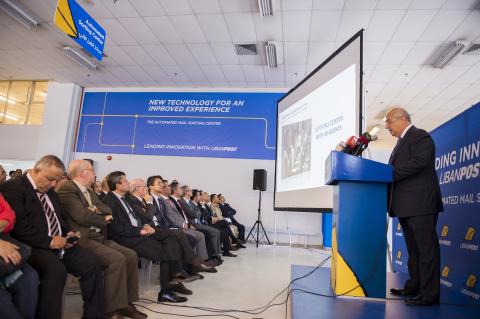 Beirut, June 12 2014 - LibanPost has concluded the implementation and testing of the new mail processing and sorting solution for its new Mail Center at Beirut Rafic Hariri International Airport. The two automated sorting machines were put into operation on June 12, 2014, and aim at handling mail delivery more efficiently. This automation process makes LibanPost a pioneer in the postal world services by providing traceability solution for the regular mail processing and distribution in the country.
The event was attended by media representatives, customers, LibanPost partners and officials, and was followed by a cocktail ceremony. The attendees got a detailed preview of the state-of-the-art machines in action.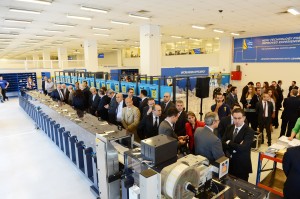 LibanPost is optimizing its operations through the automation of the verification process, the allocation of identifiers to all mail items, and the automated sorting and traceability of regular and corporate mail. Dr. Mohammad Youssef, representing H.E. Boutros Harb, Minister of Telecommunications, said that: "The introduction of the machines aims at increasing the quality of postal services offered and providing a more professional mail delivery service."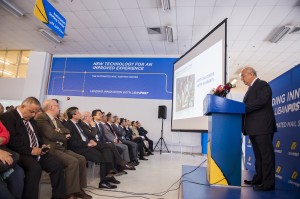 LibanPost provides domestic postal services through 93 post offices across Lebanon. With demand on the increase, LibanPost is facing a challenge for a more efficient postal system. To meet clients' needs and improve their service, LibanPost initiated the setup of their new Mail Sorting Center in January 2014.
The new mail sorting machines are equipped with integrated automatic reading and video coding functions and represent the leading technology of sorting equipment. They save space and operation costs for LibanPost, while providing a more flexible configuration and optimized processes. They enhance efficiency and productivity by handling up to 10,000 letters per hour each. High throughput and low jam rate can ensure that LibanPost can meet the mail handling volume needs in Lebanon, which exceeds tens of thousands of items every day. This revolutionary change will optimize the internal process for LibanPost but, more importantly, will provide higher efficiency and better service to the public. With the lack of a standardized addressing system in Lebanon, LibanPost is making all mail - even regular mail - traceable.
The General Manager- Postal Services of Neopost, Lorenzo Benedetto, commented: "We are pleased to be partnering with LibanPost, who is renowned to be a pioneer in postal services in the region, to bring the automated mail sorting center to Lebanon. We hope that this will be the first among many other cooperation endeavors in the future."
 "We are proud to be the first postal operator to automate regular mail in the Middle East. This is the beginning of a new chapter in postal innovation in Lebanon and we are thrilled to be the ones writing it", said Khalil Daoud, Chairman and Managing Director of LibanPost. "The automation of the mail processing and sorting will allow LibanPost to run more efficiently, more accurately, and to secure more innovative operations. This will lead to a capacity increase in mail distribution, and therefore higher customer satisfaction", added Daoud.
LibanPost is no stranger to bringing new technologies and revolutionizing postal services in the area, and this innovation will definitely not be the last one towards providing better service to its clientele. 
About LibanPost
LibanPost is Lebanon's national postal operator. It was founded in October 1998 as part of a massive reconstruction initiated by the Lebanese government in 1993. As part of its far-reaching diversification strategy, LibanPost offers more than 100 services covering domestic and international traditional post and express services, bill payment, online money transfer, a variety of retail and merchandizing services, as well as E-commerce. It also provides insurance products through Post-Insurance, while offering a range of tailor-made solutions for businesses such as inter-branch mail handling, mail preparation, database management, mail room services, direct marketing, hybrid mail printing, collection services, and third party logistics.
In a country facing many challenges, LibanPost chose to confront these issues and turn them into tangible opportunities for growth and development through a winning combination of commitment and innovation.
For more information and media contact
Email: mediarelations@libanpost.com
Categories