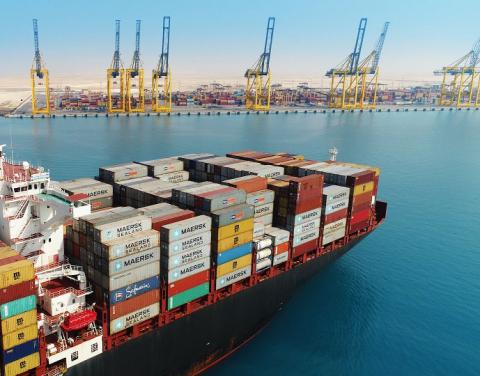 Announcement comes amid port's development initiatives to become KSA's major export hub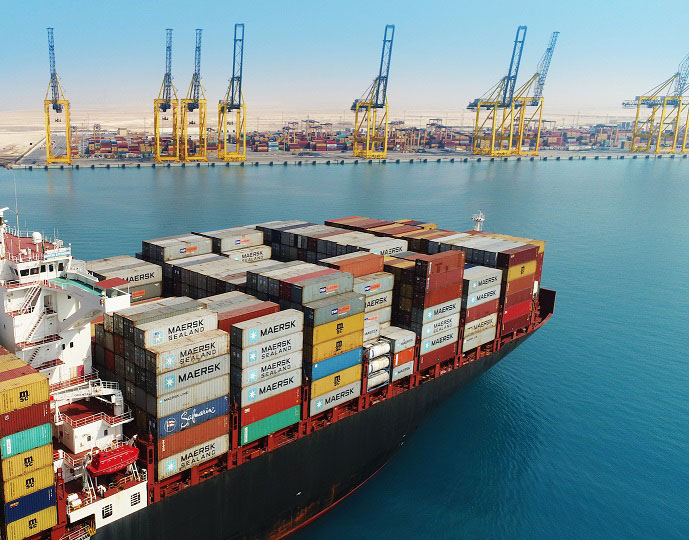 As part of its bid to become one of the world's major import and export hubs, King Abdullah Port - the Kingdom of Saudi Arabia's (KSA) first fully privately owned, developed and operated port - has joined the elite list of Gold Sponsors of the premier Seatrade Maritime Middle East (SMME) 2018 in Dubai in a move that reflects its firm, unwavering support for the growth of the regional maritime industry.
Seatrade Maritime Middle East 2018, the region's premier maritime exhibition and conference, will be held at the Dubai World Trade Centre from October 29 to 31, 2018 under the patronage of H.H. Sheikh Hamdan bin Mohammed bin Rashid Al Maktoum, Crown Prince of Dubai, UAE.
Rayan Qutub, CEO of King Abdullah Port, said: "We are in the business of handling cargo, but business is done by people, not products. Seatrade Maritime Middle East gives us the opportunity to meet with current and future clients and decide the best kinds of strategic relationships we should build and maintain. Seatrade Maritime Middle East is about people working together and it is very important for us to have a strong presence in one of the most important maritime gatherings in the region. We want to meet with everyone who is interested in making King Abdullah Port a regular port of call or would like to explore establishing support services or other operations there. We will be meeting with regular clients and potential partners that are interested in the future of logistics in the region and showcase why we are considered a port for tomorrow."
The announcement came amid the port's key plan to embark on large-scale development projects. The year 2018 is seen to be a milestone period for King Abdullah Port, with the port already recording a 50.5 per cent increase in container handling during the first half of 2018 alone compared to the same period in 2017.
It is this year that the opening of its long-awaited roll-on/roll-off (RO/RO) terminal will take place.   The new RO/RO terminal will have a 600,000-vehicle capacity once it opens for business in the fourth quarter of 2018, which is expected to transform King Abdullah Port into one of the leading entry points for cars in KSA.
Emma Howell, Global Head of Marketing, Seatrade Portfolio, said: "It is my pleasure to welcome King Abdullah Port as a Seatrade Middle East Maritime Gold Sponsor this year. We are excited to be collaborating closely with its team to bring about a successful event that will serve as a global venue where discussions on industry changes and their impact on evolving demands for advanced logistics and maritime services are going to take place. Now is the time to unlock vibrant opportunities for all stakeholders and SMME 2018 will provide a platform that will pave the way for new and essential industry dynamics in today's digital age. As a Sponsor, King Abdullah Port will play a key role to ensure fruitful sharing of modern-day knowledge and expertise."
Located in King Abdullah Economic City (KAEC), King Abdullah Port is a full-service commercial port with a unique strategic location on the red sea, serving countless markets and destinations in Asia, Africa, and Europe. The port is currently the eighth fastest growing port in the world.
Complete details of the SMME 2018 event are available at https://www.seatrademaritimeevents.com/stmme/.
Categories