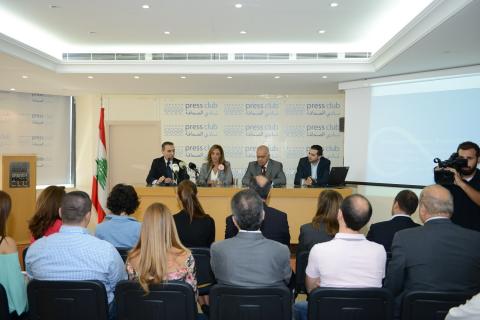 Beirut, 30th October, 2014: Stemming from the belief that every person in life has a story that deserves to be told, preserved and shared, Mr. Naji Tueni, grandson of the founder of An-Nahar newspaper, launched Khoolood.com on August 4th 2014, a first of its kind website in the Arab World, dedicated to the memory of those who left the world too soon. To officially launch the website, a press conference was held on October 30th 2014 at the Press Club in Furn el Chebbak, in collaboration with the Vice-President of the non-governmental organization "Kunhadi", Mrs. Lena Gebrane, who lost her only son Hady at the age of eighteen.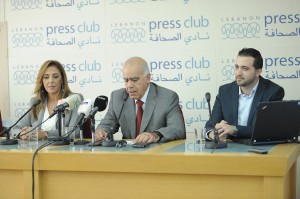 Khoolood.com is a trilingual website, offering an obituary and funeral notification service to the thousands of people who visit the website on a daily basis or who are subscribed to "Khoolood Messenger" and receive those obituaries by email or on their mobile devices. "Khoolood Messenger" also allows you to know about any one of your family or your friends' families who have passed away. The website is not about crying over the loss of a loved one; it's about perpetuating their memory and introducing the world to the legacy they have left behind and the difference they have made in their community. The website is also aimed at Lebanese expats, in order to facilitate communication between them and their relatives residing in Lebanon.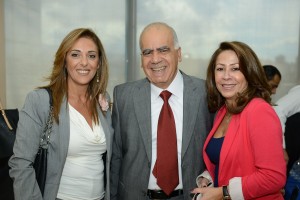 On this occasion, Mr. Tueni said: "Khoolood.com is not limited to notable figures in art or politics, theorists, or even martyrs, but it includes ordinary people who meant the world to their families and to their community. The website is not about death; it's about celebrating life, and remembering, appreciating, and reviving the legacy of those who left too soon. To this end, we designed multiple services that would allow parents, friends and relatives of the departed, not only to publish a death announcement, or express their feelings, or even offer condolences, but to revive and immortalize their memory, by adding their pictures, videos, articles, and writings. This would give people an opportunity to post their moments with their departed loved one and help ease their grieving. In short, Khoolood.com is a safe place to keep an archive of the people dearest to our hearts," he concluded.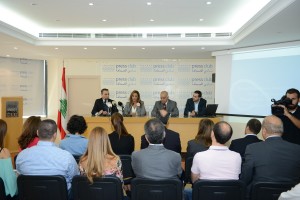 Mrs. Gebrane said: "Khoolood.com gave us a hypothetical social place that is able to access all family members, relatives and friends whenever and wherever they are, to remember our only Hadi who we lost at an early age and in a terrible accident. Whether by leaving a rose on his grave, or lighting a candle, or sharing our stories with him, this platform allows us to keep his memory alive. All of this helps us parents, friends and loved ones, remember him and in the manner dearest to our hearts," she concluded.
Khoolood.com allows users to also create a "Memorial Site", or monument to a group of people who jointly passed away in a tragic accident, a "Guest Book" to provide testimony, and "Virtual Grave Remembrances" to commemorate the deceased and offer condolences. The website also allows you to create a "Family Graveyard" and a "Living Legacy."
In addition, users could download on their mobile phones the "Khoolood Messenger Application", the first community oriented application of its kind in the world that allows users to read obituaries and condolences in just one click, and on many dedicated channels. Users could also subscribe to "Community Groups" and receive instant communications relevant to these worldwide groups.
To know more about Khoolood.com, please visit us on: http://www.khoolood.com
    http://www.facebook.com/Khoolood
   http://www.youtube.com/user/KhooloodTube
   http://twitter.com/khooloodtweets
  http://plus.google.com/+KhooloodPlus
For further information about the press release, please contact:
k.assaf@ipnbeirut.com.lb
monahmahmoud@khoolood.com
Khoolood.com
Categories