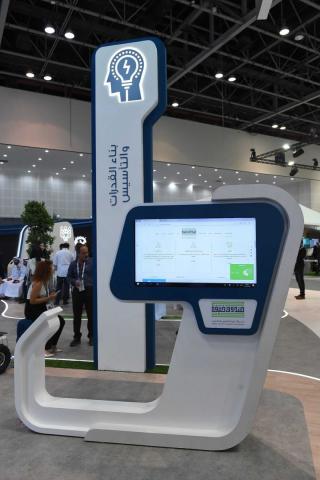 Participation in line with its mission to promote innovation and excellence for modern future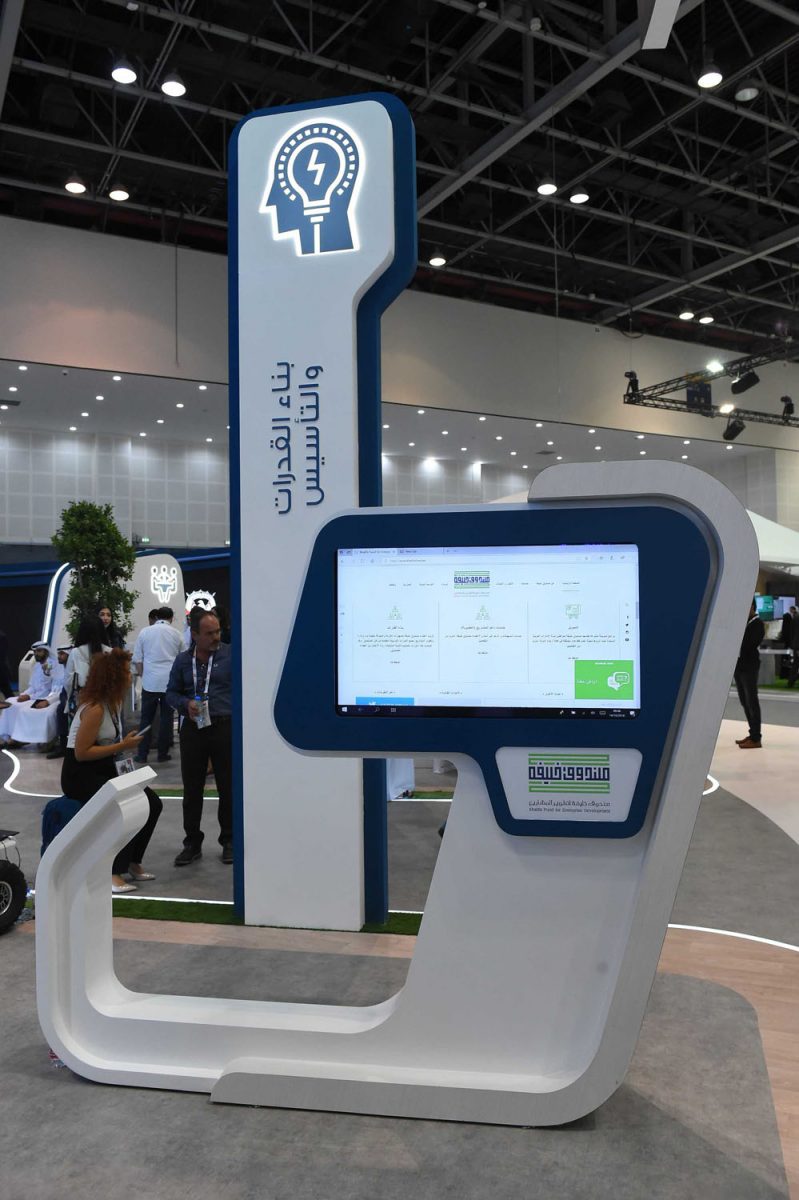 The Khalifa Fund for Enterprise Development launches its latest innovative initiatives and upgraded services, at GITEX Technology Week 2018, at the Dubai World Trade Center, under the Abu Dhabi government pavilion. Khalifa Fund participation falls in line with an aim of enhancing excellence, innovation, and creativity in the country and keeping with its mission to prepare the next generation of Emirati entrepreneurs and support small and medium enterprises (SMEs) involved in artificial intelligence and other modern technologies.
During the global exhibition, which brings under one roof leading regional and global technology leaders, Khalifa Fund is showcasing some of its innovative initiatives and smart applications, which falls in line with its mission to promote entrepreneurship and encourage innovation. Khalifa Fund' online portal for registration is on display. The portal enables entrepreneurs to easily access its funding, business consultancy, and training services as well as make a direct follow-up on their transactions. Dalili (SME toolkit), which features multiple learning resources for SMEs and different sections that are directly related to day-to-day business operations such as marketing, sales, legal, and human resources. Showing the Khalifa Fund Gateway is one of the highlights of its participation. The Gateway provides users with the latest details about product and project classifications and promotions, which help create a conductive environment for entrepreneurship in the country to flourish and for young citizens to take part in establishing their own enterprises.
H.E. Abdulla Al Darmaki, CEO of the Khalifa Fund for Enterprise Development, said: "As a pioneer in digital transformation, the Khalifa Fund is at the forefront of promoting the concepts of innovation and creativity and adopting modern and sophisticated technologies to integrate all financial and non-financial support for SMEs. We are working alongside various sectors, including information and communications technology, as well as promoting smart transformation and the use of artificial intelligence."
H.E. added: "We will help ensure the growth of SMEs by providing a range of initiatives, services, and programs designed specifically for the industry.  Additionally, we will continue to empower and support our young citizens to give them the needed impetus to go into business, thus reflecting the interest of the country's growing economy. During our participation, we will continuously showcase our smart services developed for startups and SMEs to enhance the position of Abu Dhabi and the UAE as a global leader in innovative technology and intelligent services. We will remain a leader in youth empowerment and the improvement of the SMEs by promoting entrepreneurship, innovation, and creativity in the country."
The Khalifa Fund has been encouraging innovation and the use of intelligent technologies to enhance customer experience, build strong communication networks, and explore new sectors. Moreover, it aims to make a quantum leap in providing the next generation with flexible and customized government services to promote sustainable development and inclusive growth, as well as support the local SMEs community in keeping with the UAE's steady socio-economic development.
Categories