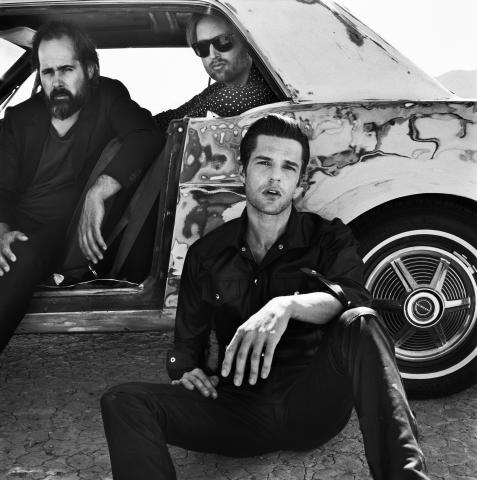 Organisers of the FORMULA 1 ETIHAD AIRWAYS ABU DHABI GRAND PRIX 2019 have announced there are only 10 days left to take advantage of an 'early bird' 20 per cent discounted ticket offer.
Available until 31st July, fans are urged to act fast or face missing out on great savings as well as reduced entry to some of Abu Dhabi's best attractions over the big race weekend from Thursday, 28 November to Monday, 2 December.
There has been a huge boost in demand for tickets for the #AbuDhabiGP following last week's announcement that American rockers The Killers will headline at the Yasalam After-Race Concert at the du Arena, Yas Island, on Sunday 1st December.
With US Hip Hop star Travis Scott confirmed to perform on Friday 29th November, anticipation building over the identity of the as-yet-to-be-named Saturday night artist, as well as a host of amazing entertainment on offer, this year's F1® is shaping up to be the biggest and best yet.
Some of the most popular ticket categories and zones across Yas Marina Circuit have already sold out, with fans from all over the world snapping up tickets.
The action begins with Super Thursday and the ever-popular Public Pitlane Walk and continues to Monday, with a wide range of activities and attractions suitable for all ages.
The 48th UAE National Day on 2nd December will be marked by an outpouring of national pride on Abu Dhabi Hill and the F1® Fanzone that will keep the family festival mood going after the excitement of Sunday's race day.
Ticket holders can take their weekend up a gear by purchasing 'Golden Circle' upgrades for the Yasalam After-Race Concerts. The upgrade packages offer the best access to the After-Race Concerts and are available to buy at www.yasmarinacircuit.com. Prices start from AED 195.
Those looking to add extra value and excitement to their race weekend can also purchase the three-day 'Super Parks Pass', allowing unlimited access to all three Yas Island parks – Ferrari World Abu Dhabi, Yas Waterworld and Warner Bros. World™ Abu Dhabi – Wednesday through to Sunday, the pass starts from AED1,344 (for Abu Dhabi Hill).
The Family Pass Packages for the North Grandstand offers the most family-friendly location next to the popular Yas KartZone and is close to the three Yas Island theme parks, Yas Mall and du Arena.
For every two adult tickets purchased, the Family Parks Pass offers a 50 per cent discount on tickets for three children aged 12 years and under across the full five days.
To avail the offer, purchase your tickets online and register for the promotion.
As well as 20 percent early bird discount on #AbuDhabiGP tickets purchased before the end of July, organisers are also offering the 'Kids Go Free' package for Grandstand ticket holders.
This allows up to four children aged 12 years and under free Friday entry to that Grandstand, as well as free access to the three Yas Island parks, making it a family event to remember.
F1® fans can extend their weekend of fun in the capital even further with a 50% discount to the Louvre Abu Dhabi included with every Abu Dhabi Grand Prix ticket, meaning families can discover the world of cultural treasures housed in this stunning Saadiyat Island museum.
A wonderful addition to this year's off-track action at Yas Marina Circuit is the Grand Prix Auction, hosted by acclaimed international auction house, RM Sotheby's. A must for all motorsport lovers, among the rare and legendary cars set to go under the hammer is Michael Schumacher's 2002 Formula One championship-winning Ferrari.
The Grand Prix Auction is a unique opportunity to see, and potentially own, a truly iconic F1® car while other supercars, including a 1990 Ferrari F40, a 1979 Lamborghini Countach LP400 ad a 2001 Diablo GT, are also up for sale to the highest bidder.
For information on the full range of Abu Dhabi Grand Prix packages, please visit www.yasmarinacircuit.com.
Categories