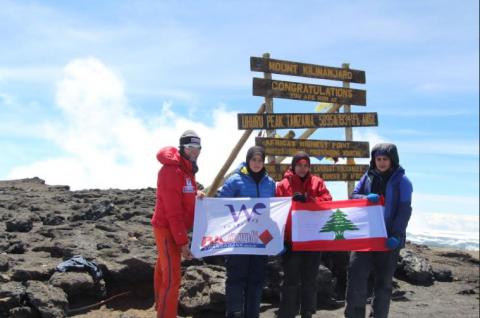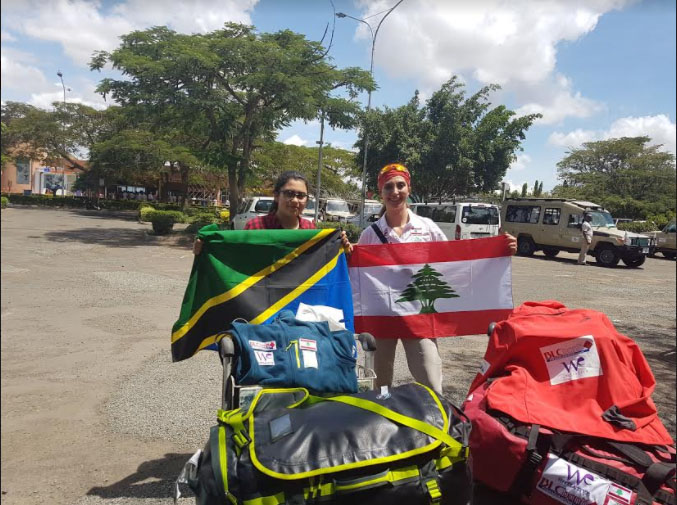 Joyce Azzam the famous female Lebanese mountaineer, registered yet another success this year, after raising Lebanon's flag on the highest peak in Africa, Mount Kilimanjaro (5,885 meters). Joyce travelled from Lebanon to Arusha in Tanzania to meet her team members Ghaydaa, Layan and Rawan Daqiq living there, but originally from Haris- South Lebanon and aged between 13 and 16 years old. Joyce was met with a welcoming reception by the Lebanese community in Tanzania, particulary by Mr. Abdul Karim Daqiq and his family who saw in her trip a national mission that leverages Lebanon's standing in Africa and the World. The Arusha Town Governor officially congratulated the team for their achievement and presented its members with honorary shields. Amidst harsh weather conditions Joyce kicked off her trip in Africa and started her climb up to the high camps on Kilimanjaro. On her way up to the summit which took 7 days Joyce and the team faced bravely numerous obstacles never seen in her previous adventures, yet they stood determined to overcome all challenges and reached the summit on April 14th. Joyce Climbed to the top through the Machame Trek that provides the best experience for mountaineers on Kilimanjaro. The 100-km path allowed her to reach fast the high Lava Tower point (4,630 meters), and on Day 3 go down by 700 meters at once in Barranco Camp (3,950 meters), This is where the success of the trip lies: Climb High and sleep low.  In her latest adventure, Joyce intended to provide support and empower Lebanese girls, encouraging them to score key successes that prove the Lebanese female's worth and show her intellectual and fitness capabilities.  She wanted to spread awareness on living healthy and adopt an active lifestyle, supporting Rawan Daqiq in her inspiring mission to promote these values at her school. It is worth to note that Layan Daqiq is the youngest Lebanese and Arab girl to ever climb Kilimanjaro twice in February and March 2017 respectively.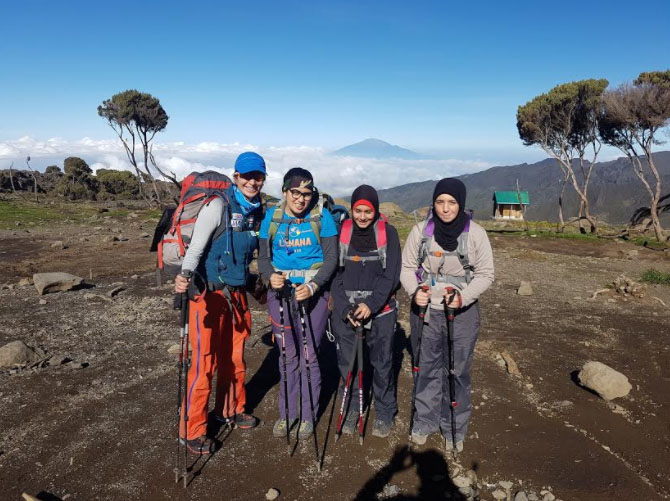 Joyce Azzam conducted this adventure with the support of WE Initiative from BLC bank. The program of which she is the ambassador, is now world renowned and aims at empowering women economically and helping them reach their full potential. She also benefits from the support of Mrs. Claudine Aoun Roukoz, in her continuous actions aiming to support Lebanese women empowerment. As well as, the backing of the Patrouille Des Sommets(PDS) led by General Chamel Roukoz.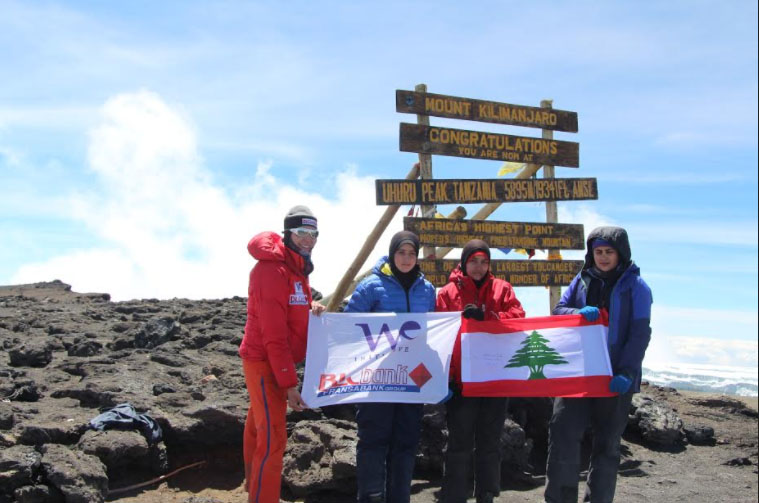 Joyce has had always a passion to overcome challenges and conquer the most difficult situations through mountaineering. She was able to climb 22 prominent summits around the world. She planned a series of adventures in 2017 and 2018 that will see her conquer the highest peaks on all 7 continents and both hemispheres. Joyce's mission is regarded as one of the hardest and greatest mountaineering achievements. To date, only 51 individuals in history (only 12 of whom are women) were able to complete this challenge. This will be a first achievement for a woman in the history of Lebanon and the whole Arab region. These adventures are part of the Explorers Grand Slam Project.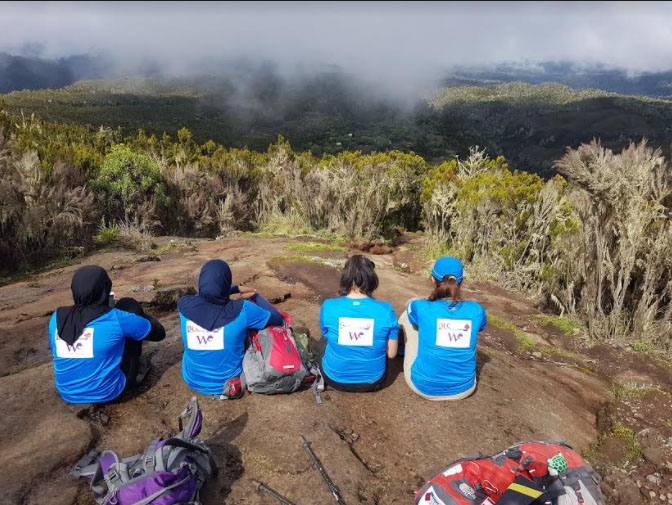 In 2017, Joyce plans to get after Aconcagua and Kilimanjaro to the top of Mount Denali in Alaska. She strives to inspire, through her mountaineering spirit and projects, all Lebanese women and girls showing them that nothing is impossible to achieve when there is strong determination and willingness to succeed For that end, she is willing to climb any summit with Lebanese women from all over the world to reconnect the diaspora with their Lebanese identity, for them to feel proud of their homeland by conquering the highest peaks in the world.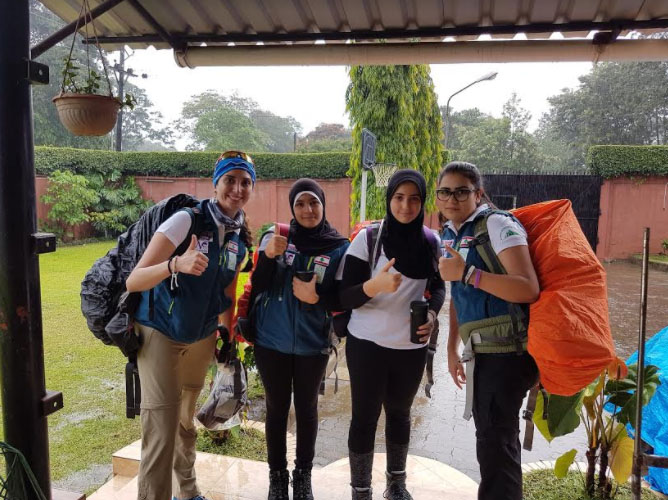 About Joyce Azzam
Joyce Azzam is a Conservation Architect with a MA in Conservation of Historic Cities and Buildings. She is currently a PhD Candidate in Landscape & Environment at La Sapienza University of Rome. She loves to research innovative approaches to protect and conserve cultural heritage specifically "Cultural Routes & Landscapes" as much as she loves to enjoy the outdoors sports and activities. Joyce has achieved first place as part of a 40km trail-running team competition organized by the Lebanese Army Rangers Regiment. Moreover, she completed the grueling "Tour de Suisse" cycling, and finished 3 times the 42 kilometers edition of the Beirut Marathon. She also has numerous other major sports records and accomplishments on both Lebanese and international scales.
Categories