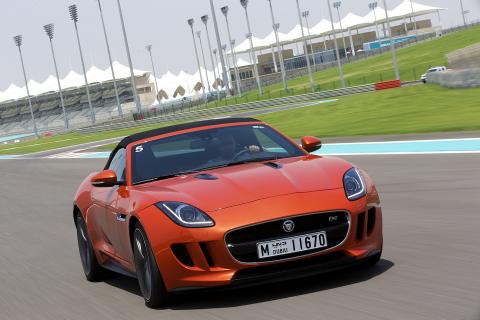 Drivers, critics and industry media hail Jaguar Land Rover brands with automotive awards
Beirut, May 6nd 2014: Jaguar Land Rover continues to receive automotive accolades for its strongest ever line-up by racking up 17 automotive awards in the last year alone. This impressive figure is in addition to the numerous global awards already on mantle for the luxury British car brand.
The Range Rover led the charge by winning "Best SUV" from Automobile magazine. Since its launch in 2012, the world's most refined and capable luxury SUV has continued to garner accolades in the MENA region, winning "Best Large SUV" from Car and Driver ME and "Best Luxury SUV" at the highly coveted Middle East Motoring Awards last year.
Developed alongside the highly-acclaimed Range Rover, the All-New Range Rover Sport lived up to its reputation as the fastest, most agile and most responsive Land Rover ever built by sweeping an impressive five "SUV of the Year" awards across the region from Sport Auto, EVO ME, Wheels, Automan and Auto Sport.
The All-New Range Rover Sport also proved to be a strong favorite among readers of 7DAYS when it was crowned "Car of the Year 2013" after a public vote of 10 cars that were shortlisted based on performance, design, innovation, practicality and value for money.
Building on its wealth of global accolades, Jaguar also received an incredible string of regional awards thanks to its highly acclaimed Jaguar F-TYPE which was awarded "Best Convertible" by Car and Driver ME, EVO ME and Wheels within three consecutive months.
The highly acclaimed two-seater, all-aluminum Jaguar F-TYPE was named "Best Premium Sports Convertible" and "Car of the Year" at the prestigious Middle East Motoring Awards and was also bestowed the same title by Auto Sport, while Automan credited it with the title of "Best Debut 2013".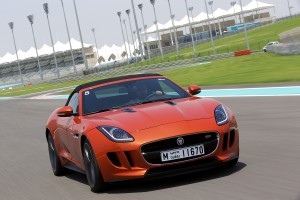 And it's not just the production line up of cars that are sweeping the awards board; the Jaguar C-X17 concept, which made its regional debut at the Dubai Motor Show last year, proved its award worthiness with the coveted "Best Concept" award from EVO Middle East.
Speaking about the spate of regional awards, Hannah Naji, Marketing Director at Jaguar Land Rover MENA said: "We are extremely delighted and proud of the unmistakable impact our vehicles have made on the media and customers alike. The string of regional awards from such respected publications is testament to our historic ability to constantly innovate and produce vehicles of the highest quality and refinement.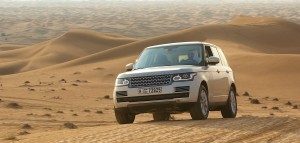 She continued, "The All-New Range Rover Sport is one of our most popular vehicles and the six awards it has received over the past few months demonstrates the strong connection it has with customers in the region. The Jaguar F-TYPE Convertible took the region by storm since it was launched and the award it has achieved further strengthens Jaguar's expertise in the sports car segment."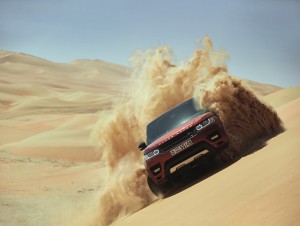 Notes to Editor:
Jaguar Land Rover Awards
Land Rover
- 'Best SUV 2013', Range Rover, Automobile
- 'Best Large SUV2013', Range Rover, Car & Driver ME
- 'Best Luxury SUV 2013', Range Rover, MEMA
- 'SUV of the Year 2014', All-New Range Rover Sport, Sport Auto
- 'SUV of the Year 2013', All-New Range Rover Sport, EVO ME
- 'Car of the Year 2013', All-New Range Rover Sport, 7Days
- 'Best SUV 2013', All-New Range Rover Sport, Wheels
- 'Best SUV 2013', All-New Range Rover Sport, Automan
- 'SUV of the Year 2013', All-New Range Rover Sport, Auto Sport
Jaguar
- 'Best Convertible 2013', F-TYPE Convertible, Car & Driver ME
- 'Best Convertible 2013', F-TYPE Convertible, EVO ME
- 'Best Convertible 2013', F-TYPE Convertible, Wheels
- 'Car of the Year 2013', F-TYPE Convertible, MEMA
- 'Best Premium Sports Convertible 2013', F-TYPE Convertible, MEMA
- 'Car of the Year 2013', F-TYPE Convertible, Auto Sport
- 'Best Debut 2013', F-TYPE Convertible, Automan
- 'Best Concept 2013', C-X17, EVO ME 
For further information log onto newsroom.jaguarlandrover.com , www.landrovermena.com , www.jaguarmena.com or contact:
Visit the Jaguar & Land Rover social channels: 
Jaguar MENA Blog:  http://JaguarMENA.com/ Facebook:  https://www.facebook.com/JaguarMENA Twitter:  https://twitter.com/JaguarMENA Instagram: http://instagram.com/JaguarMENA Youtube: http://www.youtube.com/JaguarMENA Flickr:    http://www.flickr.com/photos/JaguarCarsMENA/ Hashtag: #JaguarMENA 
Land Rover MENA Blog:  http://LandRoverMENA.com/ Facebook:  https://www.facebook.com/LandRoverMENA Twitter:  https://twitter.com/LandRoverMENA Instagram: http://instagram.com/LandRoverMENA Youtube: http://www.youtube.com/LandRoverMENA Flickr: http://www.flickr.com/photos/LandRoverMENA  Hashtag: #LandRoverMENA
Categories