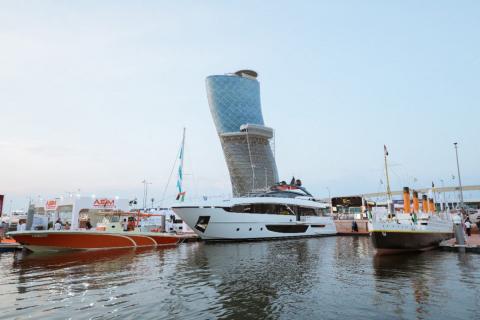 Visitors treated to a 'Uniquely Abu Dhabi' experience in Abu Dhabi's cultural and entertaining yacht, fishing and leisure marine show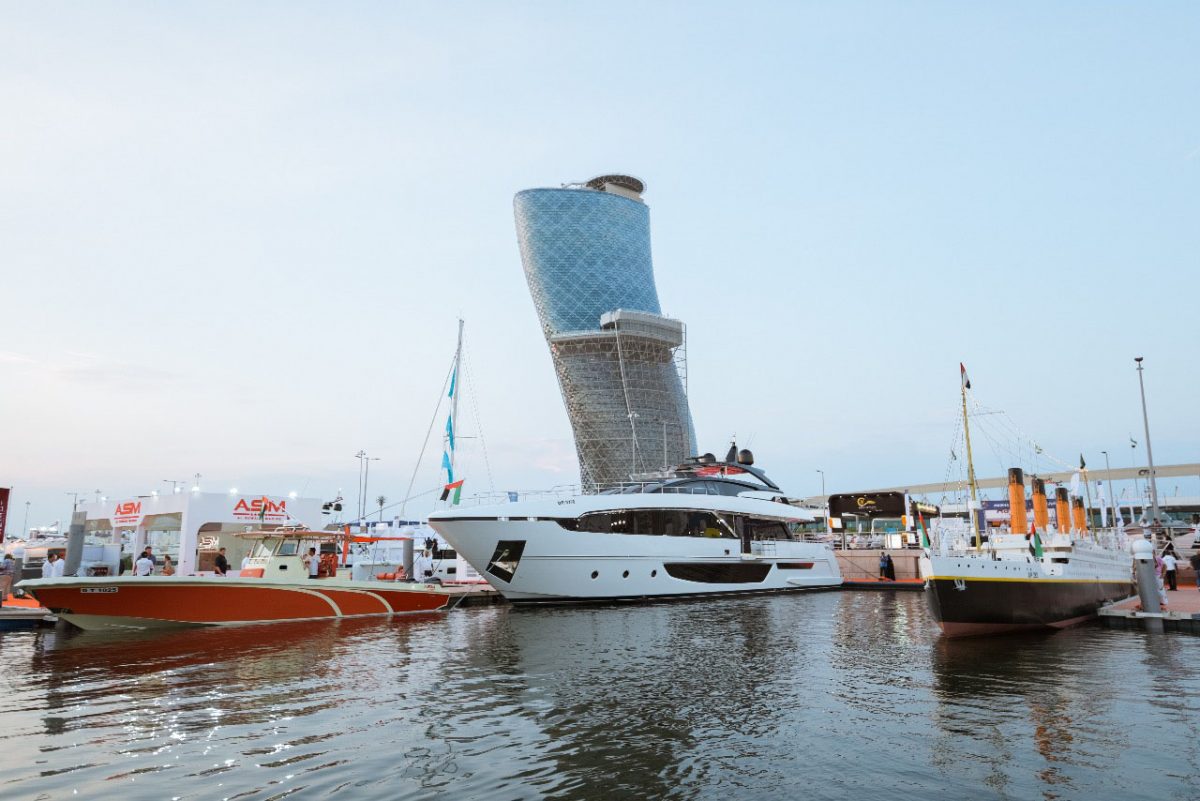 The inaugural edition of the Abu Dhabi International Boat Show (ADIBS), hosted and organised by Abu Dhabi National Exhibitions Company (ADNEC), ended on a high note amidst impressive visitor turnout and significant participation and visits from dignitaries, Government Officials and industry special guests as well as local and international media. The show was held from October 17th to 20th at ADNEC purpose-built Marina.
The final day of this event saw a host of scheduled events and interactive sessions for attendees, along with training and preparatory session on various aspects of water related activities and hobbies such as, sailing and fishing.
ADIBS provides an ideal platform for local and international exhibitors to showcase their latest range of products and services to a discerning audience. Luxury yachts and other leisure marine equipment were displayed side-by side with traditional fishing boats, dhows and abras, providing visitors a Uniquely Abu Dhabi experience. Major international firms and brands had the golden opportunity to explore the potential of the leisure marine market in Abu Dhabi and attract high net-worth individuals. The boat show is a significant addition to ADNEC's diverse, growing portfolio of events, and a unique opportunity to promote the UAE capital as a global hub for the leisure marine industry."
The inaugural edition of ADIBS has been a great success and underscores Abu Dhabi's growing marine tourism potential. It reinforces ADNEC's preparedness to host and organise events of this magnitude, with its advanced facilities and state-of-the-art infrastructure that exceeds the expectations of visitors and event organisers. ADIBS will help to bolster Abu Dhabi's leisure marine sector and attract significant global attention to its potential.
The final day of the show brought several exciting activities for visitors, with a wide range of motorized and non-motorized events to keep them entertained. Some of these events included the 'Open 60' yacht sailing experience with Pindar, a Keel Boats sailing experience with Abu Dhabi Sailing Academy; the Mako slingshot experience, and a carbon fibre-powered and motorized water skateboard experience. Non-motorized activities such as Seakart experiences and a traditional Abra experience fascinated the visitors and gave them a glimpse of the rich marine heritage of the country.
Visitors also had the opportunity to enjoy F1 Powerboat rides with Team Abu Dhabi champion Thani Al Qemzi. ADIBS also featured a range of non-motorized water sports and activities by Watercooled, such as Water Yoga; Kayaking; Ecodonuts; Dingy Catamaran and Wind- surfing.
The spectacular Flyboard show by Hydro Water Sports and a breath-taking Jet Ski freestyle show by Rashed Al Mulla were the highlights of the day. A musical performance by the Emirates Autism Chamber Orchestra, a Flyboard show by world champion Suscan Tongathi, and other live evening entertainments ensured that visitors of all ages were catered for. Masterclasses on Safety in Fishing, Trolling, Equipment Selection by Extreme Anglers, provided visitors with a never-before glimpse of life at sea. Al Bateen Marine Training also delivered an informative session on Anchors and Anchoring in both Arabic and English.
On the evening of the final day, a casting contest and a Q&A competition were held in the Sports Fishing Zone, where the winners and participants won several exciting prizes. The media was recognised for its support and cooperation, as were the main partners who supported ADIBS from beginning to end, and contributed to its success.
The show is supported by several official sponsors and strategic partners from local and international organisations, including Abu Dhabi Ports, Abu Dhabi Department of Culture and Tourism, CICPA, Abu Dhabi Health Services Company (SEHA), ALDAR, British Marine, Al Suwaidi Marine (ASM), Mercedes - Emirates Motor Company (EMC), Integro, The Captain's Club, Delma Marine, in addition to; Emirates Autism Chamber Orchestra; Abu Dhabi International Marine Sports Club. The sponsors list also includes Burgess, Rebellion; Greenline, Yacht Interiors and many others.
ADNEC Marina, with a total area of 31,000 square metres and a 6-meter deep channel, has been built specifically to host international events. As many as 270 exhibiting companies from 25 countries participated in the boat show, along with leading local companies operating in the leisure marine industry.
Categories