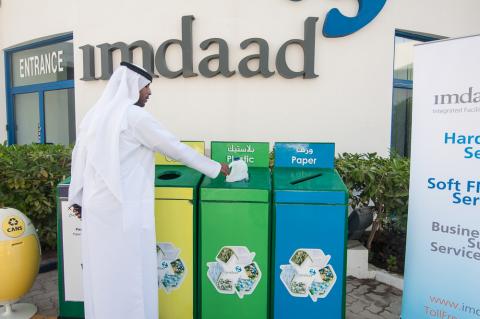 Company to award exciting prizes to employees who turn in largest quantities of recyclables
October 14, 2014 - As part of its continuing commitment to saving and preserving the environment, Imdaad, a leading provider of integrated facilities management solutions in the GCC, will be celebrating its 'Enviro Care Month' with a recycling collection campaign for its employees. For the whole month of October, Imdaad will be putting up a recycling station that will be manned by a designated recycling collection team to collect recyclable items from participating employees. Items considered for recycling include paper, cardboard, newspapers, old directories and magazines; plastic bottles and bags; aluminum and tin cans; glass bottles; electronic waste like computers, phones, scanners, toners, etc. and scrap metals.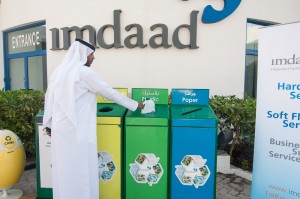 The activity is aimed at instilling an increased awareness on how certain items can be recycled and put to better use, which at the same time, leaves less of an impact or carbon footprint on the environment. During the run of the campaign, the recycling stands and the corresponding teams will be stationed from 7:00 AM to 8:00 AM daily to receive the recyclable items. The collection team will weigh the received items and provide a receipt for the participating employee. At the end of October, the recycled quantities will be summarized and employees with the largest amount of items donated will receive exciting prizes. Winners will be based on recyclable items collected from their respective homes, however, a special set of consolation prizes will also go to the employee with the highest quantity of recycled items collected from Imdaad offices.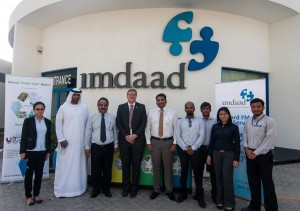 Jamal Abdullah Lootah, CEO, Imdaad, said, "We are proud to announce the start of our 'Enviro Care Month' celebrations. For the whole month of October, we are aiming to increase more awareness on the significant role that recycling plays in saving and preserving the environment by making our employees participate in a recycling drive where they will be rewarded for the amount of recycled items they bring in to our designated recycling stands. Activities like these helps demonstrate our support and commitment towards the global efforts to save the earth and preserve its natural resources. We are confident that this recycling activity will inspire other companies to follow suit and aim to spread the message of recycling."
Categories