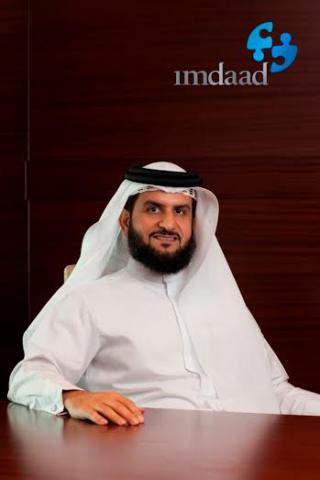 Results account for nine per cent of Dubai's total energy savings of 305,000 KWh this year
–
Imdaad, a leading provider of integrated facilities and waste management solutions in the GCC, has announced that its participation in the global lights-off event, Earth Hour 2015, resulted in substantial energy savings of 27,797 kilowatts per hour (KWh). The figures accounted for nine per cent of the total energy savings of 305,000 KWh recorded in Dubai during the hour-long environment movement held on March 28, 2015. The company's feat is a testament to its strong commitment to consistently promote environmental protection and sustainability through the implementation of eco-friendly business policies and initiatives. As a show of support for Earth Hour 2015 and its ideals, Imdaad switched off the lights across 25 of its major projects in the UAE from
8:30 p.m. to 9:30 p.m.
Its projects located at the Economic Zones World – South achieved the highest power savings of 5,489 KWh. Additionally, the company distributed Imdaad branded candles to its clients, employees and media partners to encourage more people to take part in the global movement.
Jamal Lootah, CEO, Imdaad
, said: "Our participation in the annual Earth Hour is in line with the UAE Government's strategic national goals aimed at protecting our country's natural resources for future generations. We firmly support the government's drive and we continuously reaffirm our commitment to make our operations environment-friendly." "We turned off the lights this year in our major projects and the results of our efforts were very significant. Beyond Earth Hour, we will continue to embark on initiatives that will help promote power conservation at the local and regional levels. This is our contribution to the comprehensive global efforts aimed at saving our planet," he added. Imdaad also ran an official #ImdaadEarthHour social media campaign in which it encouraged people to snap the most creative photos of their Earth Hour participation and share them on its official Facebook page using the designated hash-tag. The photos were also posted to Imdaad's Instagram page. The tab received Facebook impressions of 31,172, with 3,726 likes, eight posts, six shares and four comments. On Instagram, on the other hand, the campaign garnered 348 likes, 16 posts and 13 comments. Starting in Sydney, Australia in 2007, Earth Hour is the world's largest grass-roots environmental movement towards action on climate change. It involves switching off the lights from
8:30 p.m. to 9:30 p.m.
in March of every year. The UAE joins other countries yearly in the global environmental movement.   Imdaad is well recognized for its quality-driven FM solutions and strong commitment towards sustainability. Established initially as a civil engineering division handling AC maintenance and other FM services in 1986, the company later became an independent business unit in 2007. Over a span of 25 years, the company has expanded its scope of work to include waste management, pest control, sewage services, and environment and health and safety.  
Categories