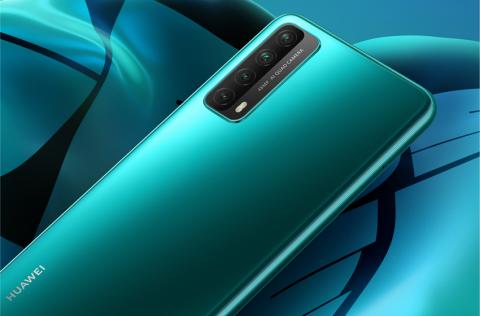 Since its first launch, the HUAWEI Y Series has been seen as a new, yet powerful player in market. Huawei has listened closely to what consumers need and hopes to exceed their expectations by offering a stylish and delicate design, high-performing experience, reliable quality and exceptionally great value, making it a great companion for users to get the most out of life. On top of that, the HUAWEI Y Series offers models at different price points for users with different budgets.
Following the launch of the HUAWEI Y9a, a high-end model in the line-up, the new HUAWEI Y7a will be even more affordable. From the official poster, we can see that the HUAWEI Y7a will come with HUAWEI SuperCharge, a large battery, AI quad camera for photography, a large display and a large storage.
Coming with HUAWEI SuperCharge
From charging your phone overnight, to getting a quick re-charge over your breakfast, today's advanced charging technology has greatly improved charging experience for users. The HUAWEI Y7a takes one step further and uses HUAWEI SuperCharge to give users a lightning-fast recharge. Based on Y9a's configurations, it is fair to assume that the Y7a will likely be powered by the 22.5W HUAWEI SuperCharge technology that allows users don't need to waste time waiting for it to be charged.
Coming with upgraded camera and bigger display
When it comes to the camera capabilities, the HUAWEI Y7a will be equipped with an ultra-clear quad camera system. Each camera is designed for a specific function whilst collaborating to deliver standout performance in various shooting scenarios such as high-definition photos, ultra-wide angle, bokeh, macro effects and more.
A bigger display allows for a more immersive viewing experience, whether for gaming or watching videos.
For many budget phone users, a small storage capacity is always a major drawback so, to address this, the HUAWEI Y7a presents a significant upgrade in terms of storage for users who have broader interests and more reason to store more media files and mobile apps on the device.
In addition to the hardware upgrades, the HUAWEI Y7a offers improvement in its software as well. The easy-to-use EMUI 10.1 includes a wide range of intuitive and playful features for a smart experience. The HUAWEI Y7a will be pre-installed with AppGallery which means that downloading top apps is straightforward and easy.
It is also fair to say that the HUAWEI Y7a will be a practical entry-level device that fulfil consumers' demands and it will be available very soon. If you are interested this impressive device, stay tuned for more updates - there may be more surprises to come!