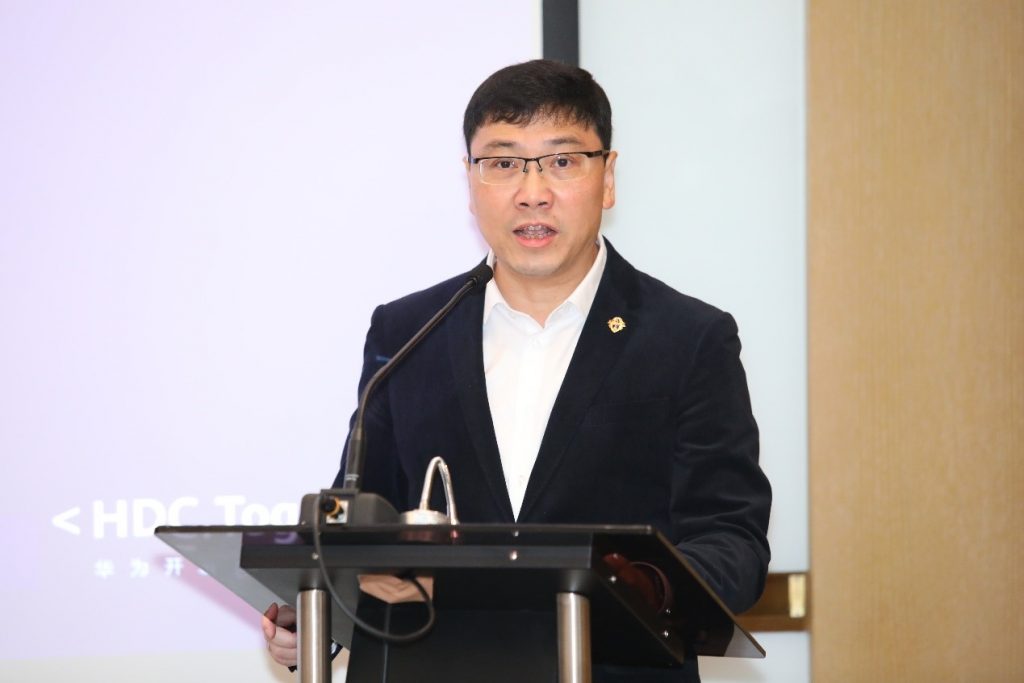 Huawei Consumer Business Group (BG) today published its Sustainability Progress Report. The report highlights the company's sustainability achievements over the past decade, covering four major areas including information accessibility, education and health, environmental protection, and corporate responsibility. This marks the first time that Huawei Consumer BG shares its sustainability progress on a standalone report.
"To achieve sustainability, we believe fulfilling corporate responsibility and driving innovation go hand in hand. Sustainability is one of our top priorities and it is fully integrated into our business development strategy. We strive to democratise access to innovative technology to bridge the digital divide, so everyone can enjoy the Seamless AI Life," said Wan Biao, Chief Operating Officer of Huawei Consumer BG.
Huawei Consumer BG considers providing global consumers equal access to technology as its corporate mission and responsibility. Since optimizing the accessibility experience from the system level with EMUI5.1 in 2017, Huawei has been making subtle design changes to improve the experience for differently abled users. To date, Huawei has included 15 accessibility options on its smartphones, benefiting roughly 10 million users worldwide every month.
The value of technology lies in how it can empower change. By integrating health management services into its smart devices, Huawei gave every user their very own personal health manager and proactively take health management into their own hands. At present, 1.8 million users have downloaded and registered for an account on the Heart Health Research app from AppGallery, and the app has successfully helped identify more than 4200 suspected cases of atrial fibrillation.
Huawei has always been committed to green product design to minimise its impact on the environment. For instance, Huawei includes multi-faceted and integrated power saving solutions into its smartphone products. According to a power consumption test on typical application, power efficiency on Huawei smartphones had improved by about 50 percent from 2015 to 2019. Since 2015, Huawei helped 500,000 smartphones find a new owner through its trade-in programme. By replacing plastic packaging with fibre material, the plastic content of HUAWEI P40 Series packaging is reduced by 17 percent compared with the previous generation, reducing plastic use by 17,500kg per 10 million smartphones. Adopting a standardised design, Huawei will launch the next HUAWEI Mate Series devices that feature 68 percent improved packaging utilisation and 55g less packaging materials compared with the HUAWEI Mate 7 Series. This means that for every 10 million smartphones, Huawei saves 550 tons of paper, which is equivalent to saving 9,350 trees.
Over the past decade, Huawei Consumers BG has been working with developers, suppliers and industry associations to proactively engage in sustainable development. For instance, the company has been helping suppliers with carbon emission investigation, and results show that 25 suppliers have reduced carbon emission by 540,000 tons in 2019. Huawei Consumer BG had also conducted face-to-face conversations with more than 15,000 frontline factory workers to learn about their living and working conditions, and have been working to ensure that they are living and working in healthier and safer environments.
The publishing of the report sets a new bar for sustainability and corporate responsibility. Huawei Consumer BG believes that every little bit helps, and every bit adds up. From lowering carbon footprint to improving accessibility, Huawei Consumer BG will continue to make contributions to creating a better world for every person.
About Huawei Consumer BG
Huawei's products and services are available in more than 170 countries and are used by a third of the world's population. Fourteen R&D centres have been set up in countries around the world, including Germany, Sweden, Russia, India and China. Huawei Consumer BG covers smartphones, PC and tablets, wearables and cloud services, etc. Huawei's global network is built on over 30 years of expertise in the telecom industry and is dedicated to delivering the latest technological advances to consumers around the world.
For more information please visit: http://consumer.huawei.com

Categories