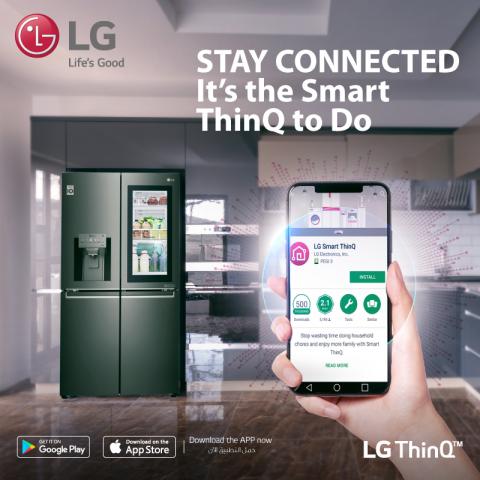 Keep Cool and Enjoy Spending Time Indoors This Summer
While cookouts and trips to the beach are great, sometimes it's also nice to spend a hot summer's day relaxing in the comfort of home. Especially on those break-the-thermometer days, home might just be the best place to be!
Here are simple tips for making the most of your next summer 'staycation.'
1. Stay Cool
Maintain a comfortably cool indoor temperature with these smart suggestions to beat the heat.
Keep the Curtains Shut: Draw the curtains during the hottest part of the day to help prevent the summer sun from overheating your indoor retreat. Blackout curtains and shades can be useful allies in blocking out sunlight and keeping the temperature at a comfortable level. Of course, once the evening has rolled around, you can open the curtains and take in another spectacular summer sunset.
Circulate the Air: Circulating the air can make all the difference when it comes to maintaining a pleasant indoor atmosphere. While turning on the air conditioner may keep you cool for a while, it's important to keep the chilled air flowing if you want to feel comfortable and refreshed at all times. For those hot, stuffy days when the air conditioner alone just won't do, the LG ThinQ app provides Fresh Air Mode which allows you to turn all your connected air conditioners, ceiling fans and air purifiers on at once. This smart feature is so good it makes every inch of the room feel like a cool oasis and a heavenly haven from the heat outside in next to no time.
Be Smart and Switch Off: Although it will stop the temperature from rising, running appliances non-stop will also land you with some unsightly electricity bills. So, once you're cool and comfy, it's definitely a good idea to switch off for a while. Paired with convenient mobile apps, today's smart air conditioners, like LG Electronics' ThinQ app-compatible models, can be 'powered-off' with just a few taps on your smartphone's screen. They also let you monitor how much energy they're consuming – helping you to keep those bills down and your energy footprint in check for an eco-friendly summer.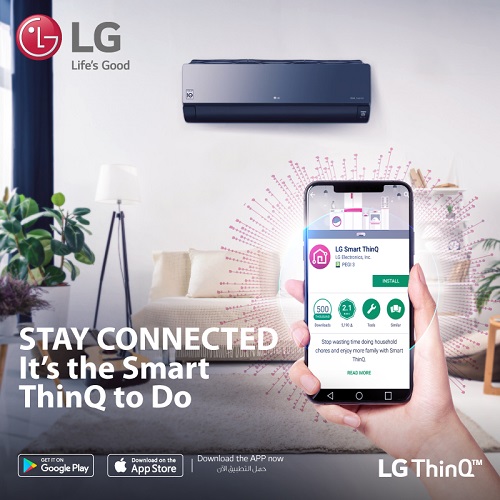 2. Quality Entertainment at Home
Now that you're fully relaxed and the temperature is just right, make the most of your summer break with some fun indoor activities.
Tend a Home-Garden: Bring nature inside with some gorgeous summer flower arrangements or set up an indoor garden and try your hand at growing your own greens. Besides adding some color to your indoor environment, having more plants inside the home helps to boost air quality and delivers a welcome cooling effect – it's a win-win!
Take up a Healthy Hobby: Exercising outdoors during the height of summer may not be the best idea, so what better time to start training at home? Yoga and Pilates both provide a great work-out, and they don't require a lot of equipment or space either. A daily 20-minute session will do wonders for your health and help you to feel relaxed and ready for all the summer has to offer.
Watch a Great Movie: Once the sun has gone down and the temperature has cooled off a little, it's a great time to get comfy on the couch and put on a good movie. But with so many to choose from and so little time to browse through an endless list of titles, there's a better way to get straight to the content you're bound to love. Smart TVs such as LG AI TV are able to make movie suggestions based on your tastes and preferences and can be controlled effortlessly through simple voice commands, which means choosing your next show can be as refreshing as a cool summer's breeze.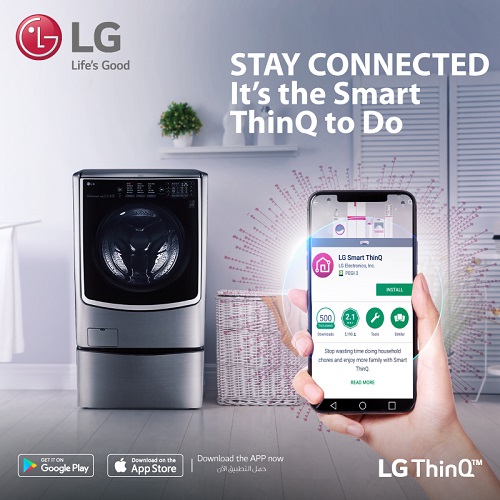 3. Boost Your Energy
Eat well and hydrate to make sure you have enough energy this summer.
Drink Plenty of Water: Hydrating is always important, but even more so in summer due to the hot, sticky weather. Drink a cup of water each morning and after every meal, as well as periodically throughout the day, to help offset all the water lost through perspiration. While having a chilled soda or iced tea can be a nice way to cool down when it's hot out, there's still nothing quite as refreshing as an ice-cold glass of water.
Stay Nourished: Summer fruit and vegetables are prime ingredients for making delicious and healthy homemade fare, such as a seasonal salad with lemon dressing, or a yogurt bowl with berries and nuts. To ensure all your garden-fresh produce stays crisp and juicy, and so you know exactly what food you have and when it needs using by, the combination of an advanced smart fridge and connected app is hard to beat. For your perishable foods, why not set expiration date alerts through the LG ThinQ app and have convenient notifications sent right to your smartphone when an item hasn't got long left. It has never been easier to live your best culinary life this summer.
By following these easy suggestions for staying cool, nourished, and entertained, you'll likely find that spending time at home this summer is more rewarding than you ever thought possible. So, on those days when you just can't face the beating sun – or the thought of holiday traffic – why not keep things simple, and book yourself in for a staycation to remember.