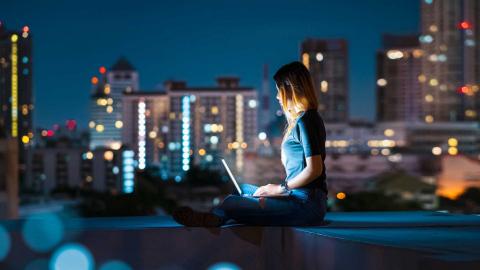 As graduates prepare to enter the workplace during unprecedented times, Expo 2020 Dubai's Education Programme launches a webinar series to inspire our leaders of tomorrow.
How should students prepare to enter the job market and how can we support in developing youth resilience? These were among the questions debated during 'Building the Ideal Skill Set for the 21st Century: How Students Can Prepare for the Modern Workplace', a virtual event that kicked off Expo 2020 Dubai's Education Programme Partner Webinar Series.
Students and recent graduates engaged with business, academic and political leaders, who shared their experiences, knowledge, perspectives and advice during the interactive session – which attracted thousands of logged users and YouTube viewers, plus sparked hundreds of comments and questions.
Held in collaboration with SAP, Expo's Official Premier Innovative Enterprise Software Partner, the webinar highlighted how the COVID-19 pandemic has led to job-search challenges for university students and graduates, but has also catalysed innovation and technological advancement.
The Expo Education Programme is preparing students for the future workplace by providing a once-in-a-lifetime educational experience to UAE and international university students, as well as international high school students, through specially curated tours during Expo.
Its Partner Webinar Series, meanwhile, offers a platform for the next World Expo's official partners – representing an elite range of leading local and global organisations – to empower the nation's youth through virtual sessions.
The first in the series coincided with Knowledge and Learning Week, a pre-Expo themed week that brought together various Expo 2020 International Participants, members of the Expo family and education experts to analyze how knowledge can propel a global community to innovate for a better future for all – helping push further than ever before in the realms of science, medicine, sustainability, technology and more.
Delivered in collaboration with UAE-based global philanthropic organisation Dubai Cares, the week focused on the future of education and how its reform is vital to reflect a changed world, to benefit our children, the economy and society as a whole.
 
Source: www.expo2020dubai.com