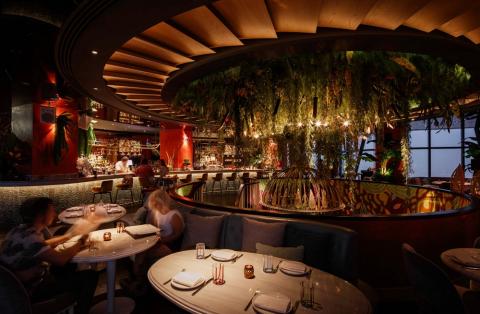 Digging into its Peruvian roots, Hotel Cartagena is turning its face to the sky this June to celebrate the Inti Raymi or Festival of the Sun. Traditionally an ancient Inca religious celebration, where the natives would worship the sun – the Dubai's favourite South American restaurant is bringing it into the present with a dazzling sunset masterclass hosted by Argentinian Executive Chef Juan Pablo Rey Nores and team, combining two of Peru's most delicious exports – Ceviche and Pisco Sours. 
Designed for everyone from faithful Hotel Cartagena fans to culinary explorers keen to delve into the secrets of Peru's much-loved national dish and drink, each boutique-sized master class will offer an insider's guide into this fabulous cuisine. Taking place at sunset to mark the Festival of the Sun, which Peruvians believe makes them feel their ancestors blood flow through their veins, get ready to channel that Inca spirit, simply enjoy a Pisco Sour or two while making friends with fellow foodies. 
Taking place at Hotel Cartagena's eclectic bar area, the Ceviche Masterclass will lead participants through an interactive tour of the history behind Pisco Sours and the culinary story of how the Peruvian tradition of curing fish with citrus became the world famous Ceviche we know today. Guests will also learn how to make their own versions at home and get the chance to win an exclusive brunch at Hotel Cartagena by filming, posting and tagging their own creations. 
The Festival of the Sun Masterclass will take place on 22nd June from 5.30pm – 7.30pm atop the JW Marriott Marquis with 360-degree views of the city and the dazzling Burj Khalifa. Free flowing cocktails – a Classic Pisco Sour, Maracuja Sour and Chilcano Classico – plus a selection of Ceviche and light bites is included to keep everyone fuelled for the festivities.    
Hotel Cartagena's Festival of the Sun Masterclass is priced at AED 350 per person for two hours
For more information about Hotel Cartagena or to book a table please contact reservations on +971 4 560 1799