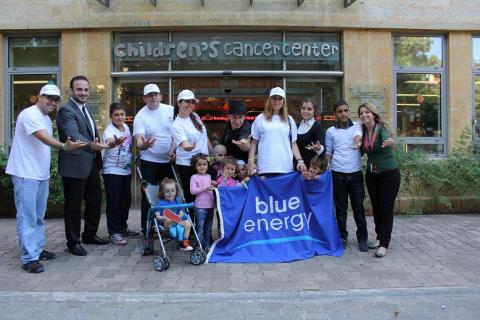 SHARING THE WARMTH AND LIGHT OF HOSPITALITY
BEIRUT, Lebanon – 27 November 2014: Part of Hilton Worldwide's annual Global Week of Service, aiming at strengthening the communities within which they operate, Hilton Beirut team members took the opportunity to share their passion for hospitality and service via hands-on volunteer projects and events in their local communities.
For this year's activities, Hilton Beirut partnered with renowned Lebanese NGOs namely: Donner Sang Compter, Arc-en-Ciel, Children Cancer Center, Lebanese Foundation for Breast Cancer, Operation Big Blue, SANAD Home Hospice Organization and Lebanese Food Bank.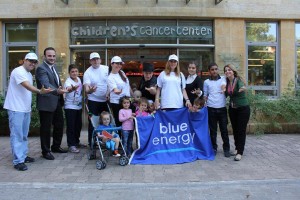 "Team members' pride is fostered through our CSR program, Travel With Purpose", said Naïf Zureikat, General Manager, Hilton Hotels in Beirut. "Community involvement, charitable participation and donating to specific and strategic causes are some of the most meaningful ways our team members contribute to enabling our communities while living our values", he added.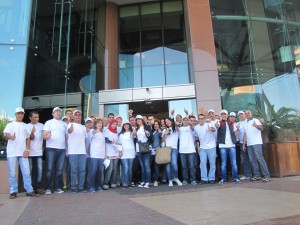 More than 24 volunteers took part of the Global Week of Service activities that aimed at donating blood to save lives, extending care to children cancer patients, collecting and donating funds to help improve the lives of patients with terminal illnesses and their families, recycling for a cause by collecting plastic caps, cleaning the Lebanese shores, selling custom-made pink cupcakes as a salute to Pinktober, and donating food from their shopping lists to many underprivileged families.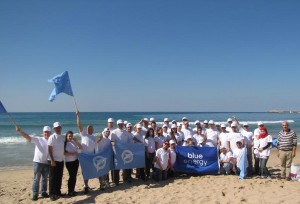 The Hilton Worldwide Global Week of Service is the company's largest annual volunteer service event, uniting approximately 300,000 Team Members in more than 3,900 locations. It is an expression of the company's vision "to fill the Earth with the light and warmth of hospitality".
About Hilton Hotels and Resorts
Founded in 1919 as the flagship brand of Hilton Worldwide, Hilton Hotels & Resorts continues to build upon its legacy of innovation by developing products and services to meet the needs of savvy global travelers at more than 550 hotels across six continents. Hilton is the stylish, forward-thinking global leader in hospitality with Team Members shaping experiences in which every guest feels cared for, valued, and respected. Access the latest news at news.hilton.com and begin your journey at www.hilton.com or www.hilton.com/offers for the latest hotel specials. View a list of official social channels at www.hilton.com/social. Hilton Hotels & Resorts is one of Hilton Worldwide's ten market leading brands.
Hilton Hotels Beirut
georges.karam@hilton.com
Categories